Heather Gabel is an artist who was born in Windsor, Ontario and has been active in the San Francisco art community for a great many years. She has also lived in places such as Chicago, Detroit, and Oakland and done extensive design work for bands such as AFI, Rancid, My Chemical Romance, Green Day, Joan Jett & the Blackhearts. Her "day job" is touring with Alkaline Trio, designing and selling their merchandise.

Inspired by "fancy grandmas, mossy trees, jaunty caps, prosthetic limbs, flowers, old movies and the overall grandeur of the past",  her work is slightly grotesque and macabre in places whilst being entirely humorous in others. She describes her work as being about "visually fantastic situations that are not based in reality".

Heather works in many mediums and combines painting, collage and photography to create these fascinating mixed media collages which, oddly, would not look at all out of place in ornate gilded frames.

When not on tour Heather spends her time "collecting scissors, making art, riding her bike to thrift stores, designing things for bands, taking pictures, doing puzzles all night with her fabulous husband, and baking in a fancy apron".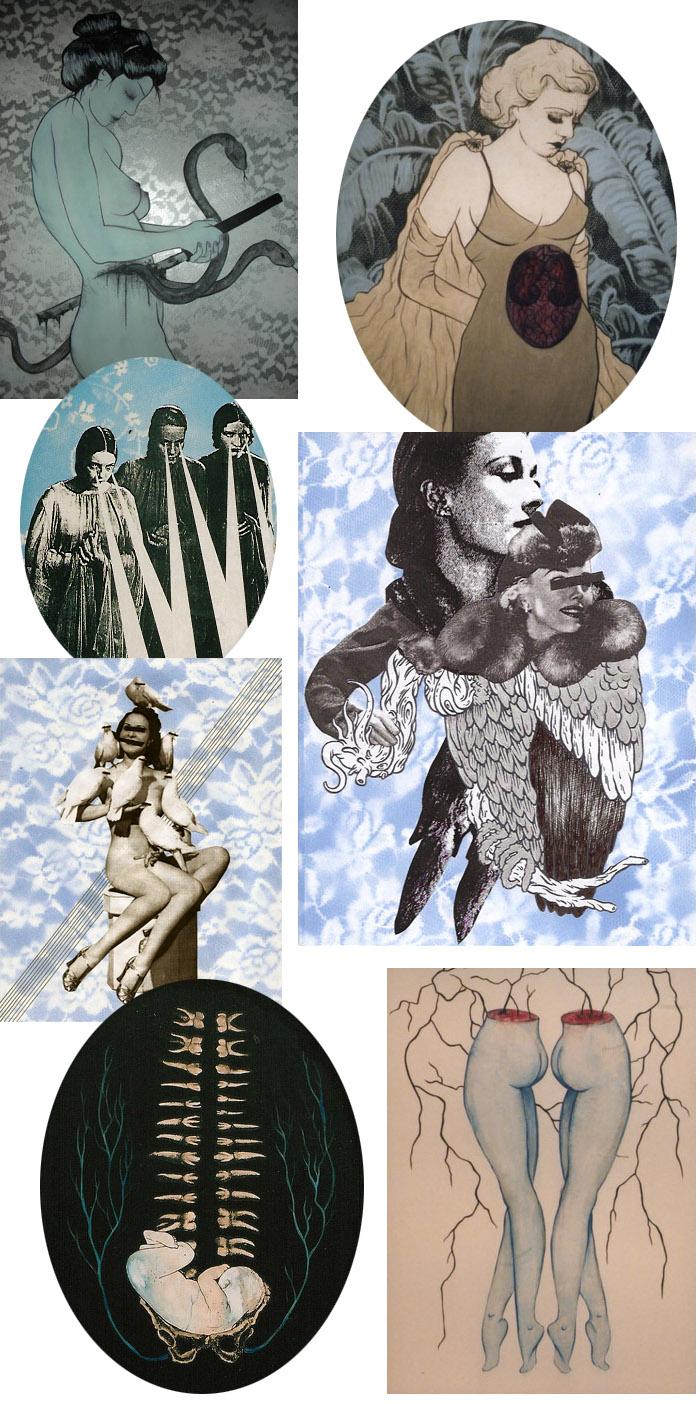 Looking though her shop, I have fallen hard in lust with her simple, typographical t-shirts. The 'Pretty Dead' is winging it's way to me as I type.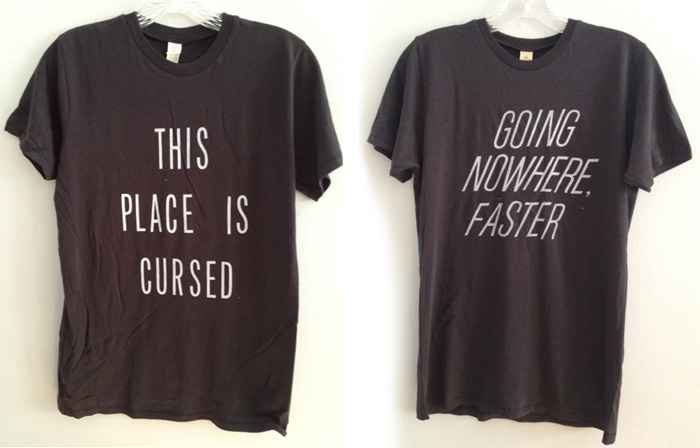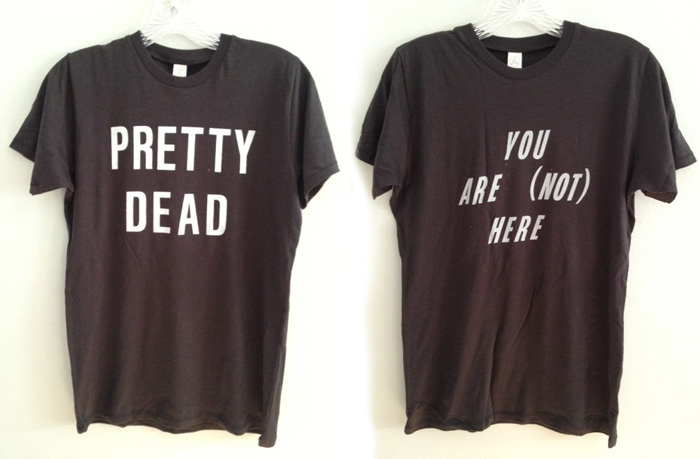 Queen Michelle