So only fourteen more days of torture until The Feast of Saint Valentine is over.
You can't move in the shops right now for big red hearts, flowers and sugary sentiment.
I don't know about you but I have pretty much had my fill of puppies, kittens and fluffy bunnies (and you know how much I love me some bunnies), so how about a Kraken!
Now you're talking...
Roses are Red
Krakens are blue
They hug ships
I'll hug  you...
Kraken Plate $38.00
Vintage Victorian era engraving of a giant octopus aka 'the kraken' attacking a ship has been heat transferred onto this vintage Trenton China dinner plate.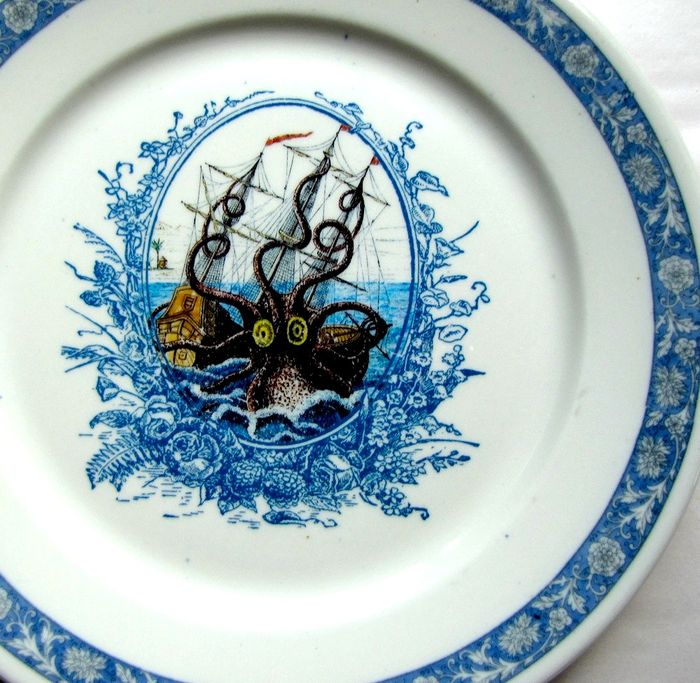 Or how about a nice cup of Hemlock, Belladonna or Arsenic?
 Belladonna Cup & Saucer $38
 Handmade by Elle Greene for Chase and Scout, we have taken an antique Bavaria porcelain demi cup and saucer set trimmed in pink and gold and re fired the interior with Belladonna in script paired with a scull and cross bones.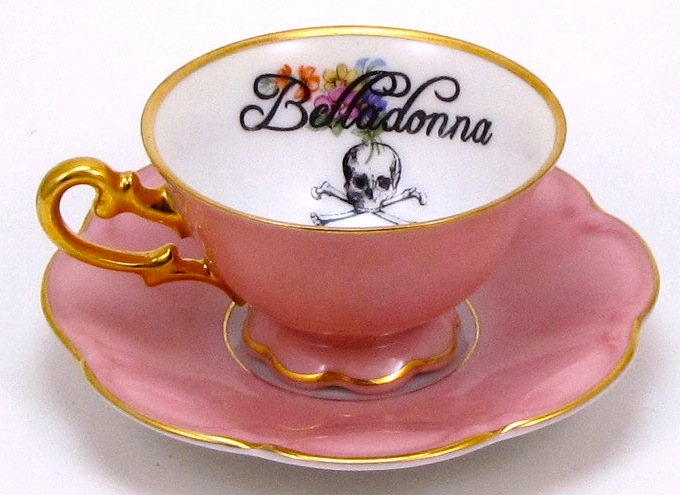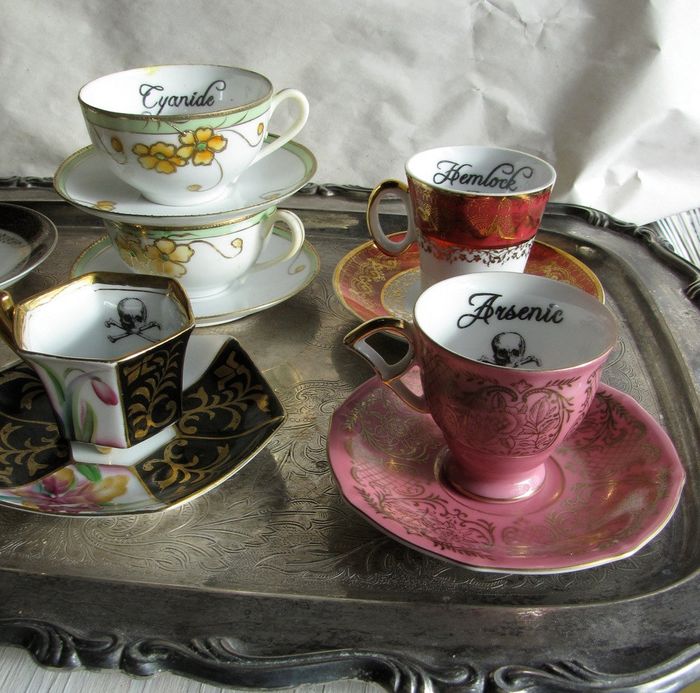 Many of you may recognize these as being from the etsy store Austin Modern who started in 2004 and were s been redesigned and reborn as Chase & Scout in 2010.
Austin Modern started as a brick and mortar vintage shop in Austin, Texas owned by husband and wife team Jaime Nualart and Elle Greene. Austin Modern specialized in Mid Century Furnishings, Artwork and Lighting. Many of our pieces went on to be used in Film, TV, Home Design and Style Magazines, Print ads and, of course, in the private homes of our clients. As 2008 began, we realized a number of things: we wanted to design more original pieces; many of our clients were not actually in the Austin area; and our online business to the trade had begun to overshadow our little brick and mortar shop. The decision to move entirely online was a great choice, allowing us more time to focus on one of a kind pieces. But why change names? By 2008 "Modern" had become ubiquitous to the point that we also began to see our original name of "Austin Modern" as something we'd like to redesign as well.
 Chase & Scout describes what we do best -- locate and bring to market eclectic and unique design from the 20th Century.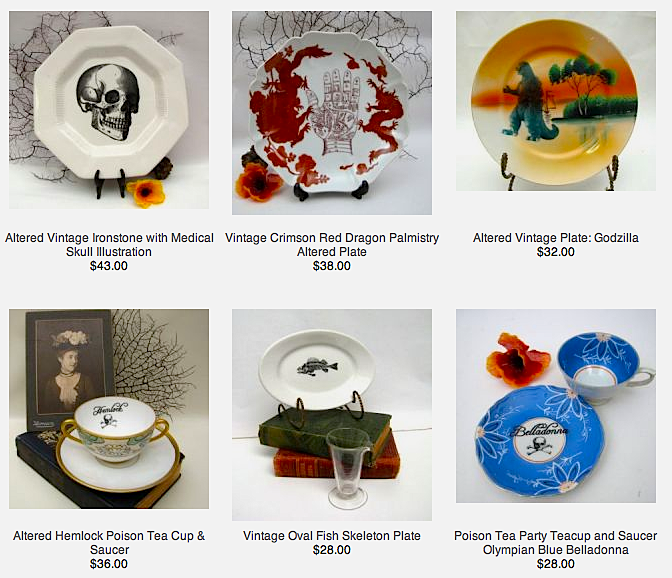 Now be honest, wouldn't you rather have a Belladonna cup and saucer than a big bunch of red roses?
I know I would.
Hell, who am I kidding?
I'd like the cup and saucer and the flowers...
Queen Marie
x