Normally, I'm a black underwear kinda gal all the way. If it's sheer, strappy or caged, even better. But sometimes you see something that tempts you far away from your usual lingerie style...but I never expected it to be knickers with ears! Yet here I am, obsessing over the latest SS13 collection from Knickerocker, which features knickers and bodysuits adorned with cute little animal faces and ears, all set on a backdrop of a delicious, pastel hued palette.

Knickerocker is the brainchild of Nichola, an L.A. based British designer who currently sells out of her Etsy shop. Her designs are very feminine and could even be described as rather modest, but always with a decidedly cheeky twist. She explains that "Knickerocker celebrates fun panties and bras without the use of cartoon characters and does not apologize for using lamé, spandex, sequins or pom poms in the designs."

The AW12 collection, available in her shop, is filled with spots, stars and patterns in cheery, bright tones but, for me, her SS13 collection is something incredibly special. And let me tell you - it would take something real special to tempt me out of my black pants!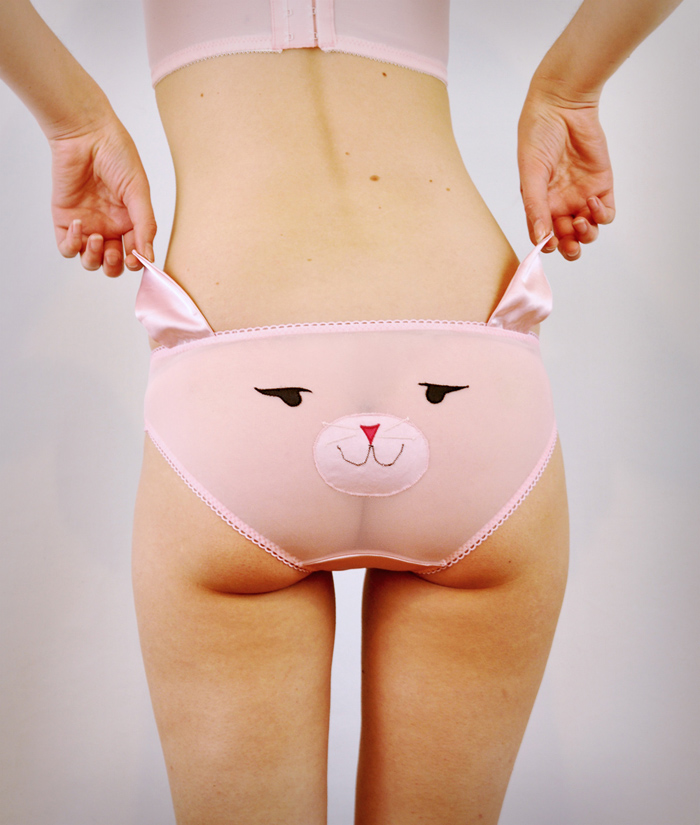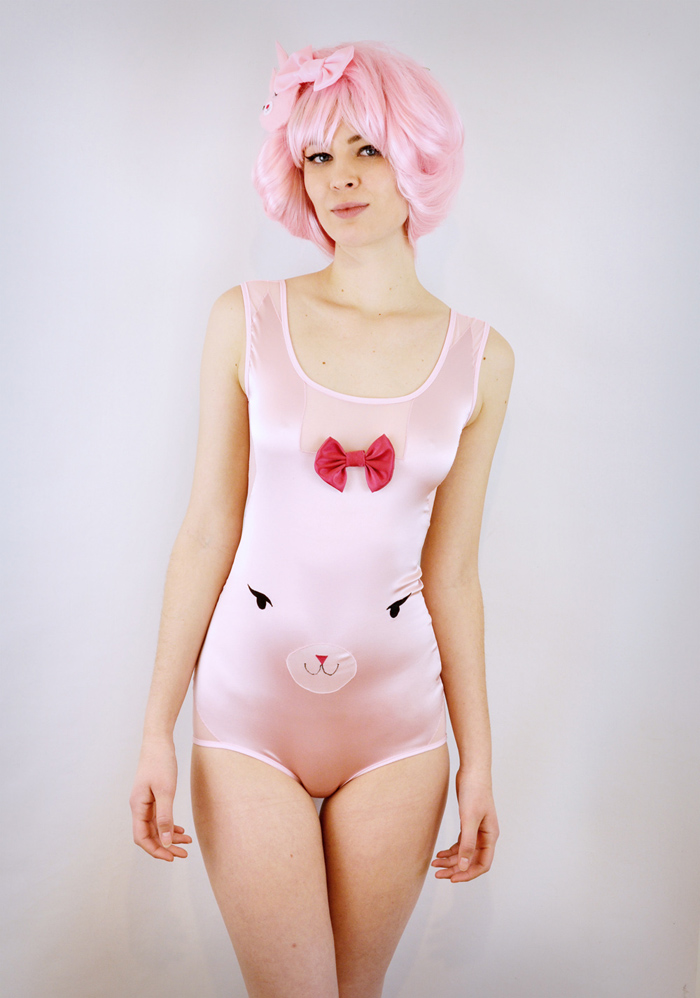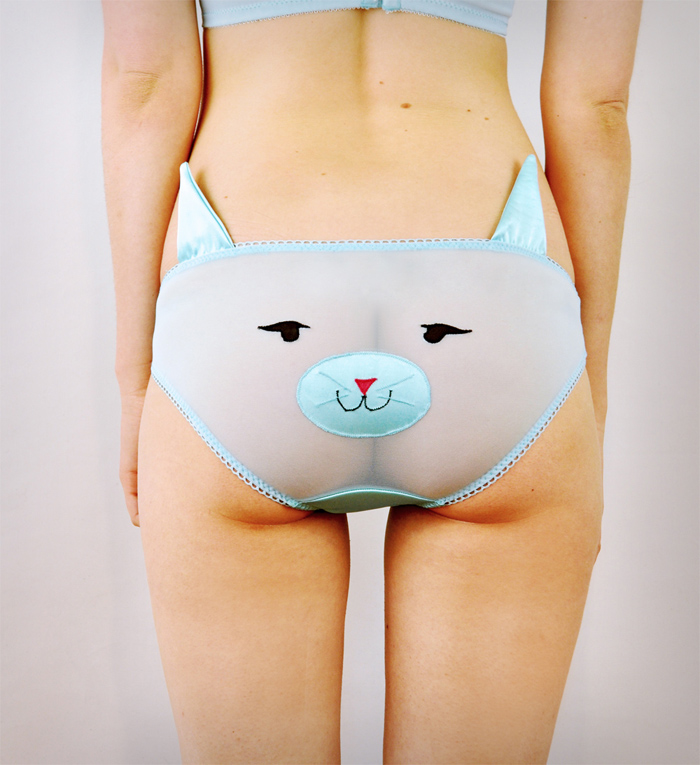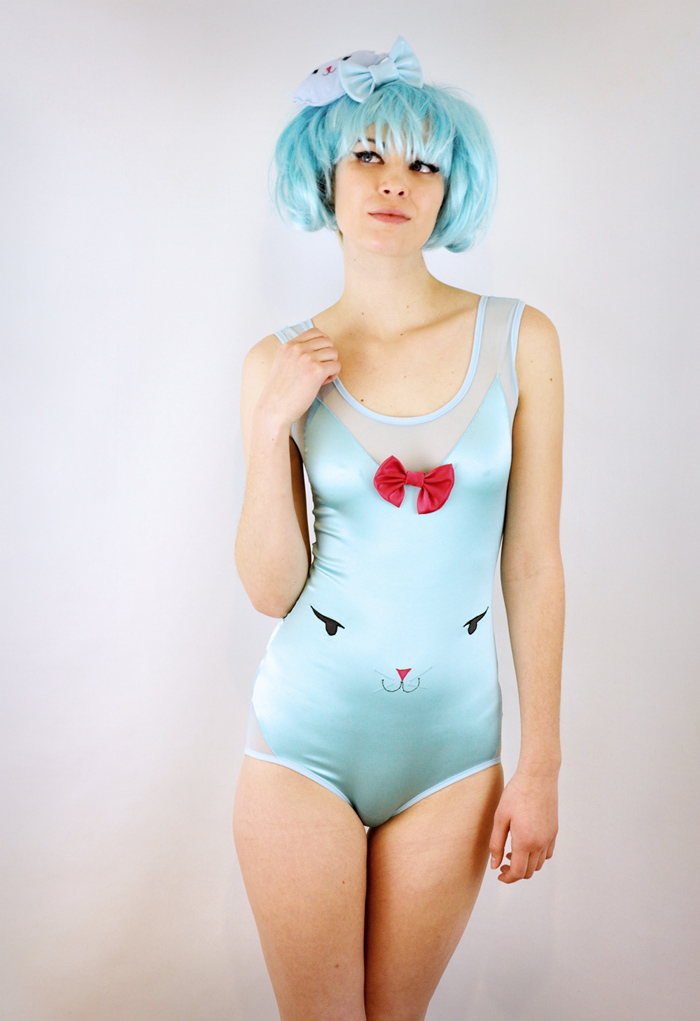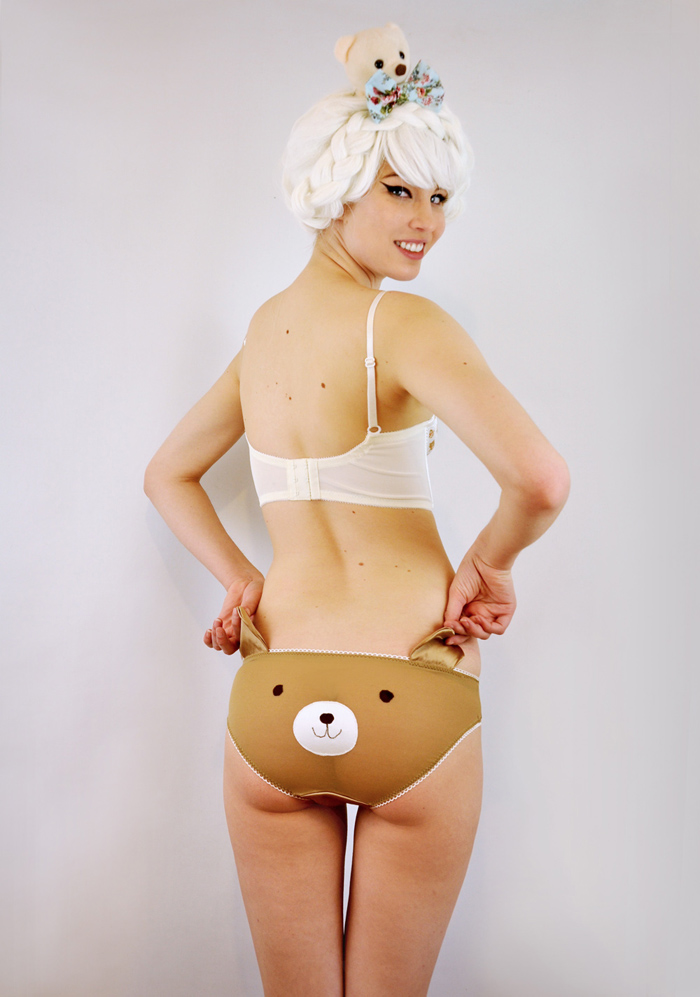 All that's really left to decide is bear or kitten?
Queen Michelle