Styling up these jogging trousers/sweatpants really hasn't been difficult at all. Every time I wear them I find new things they look really good with. I'm definitely investing in more pairs because long after the 'sports luxe' trend has left us, I'll still be wearing these, the most comfortable trousers I own.
Yesterday you saw doing my version of smart with stilettos and shirt, well today I'm showing you, esteemed readers, something a bit more predictable for me.
I never need an excuse to wear my Underground quadruple sole Barfly's, but the fact I can walk a little distance in them now as my elephant foot gradually begins to heal, means that gave me as a good a reason as any to team them with the trousers. And, as I suspected, they make a lovely couple!
It was time to revisit my SGC NY cross tank, which I usually wear as a dress, and layer it up with a sheer AA dress, worn as a top, and a cropped leather Dacotta top. My Moxham necklace from Bengt finished the look.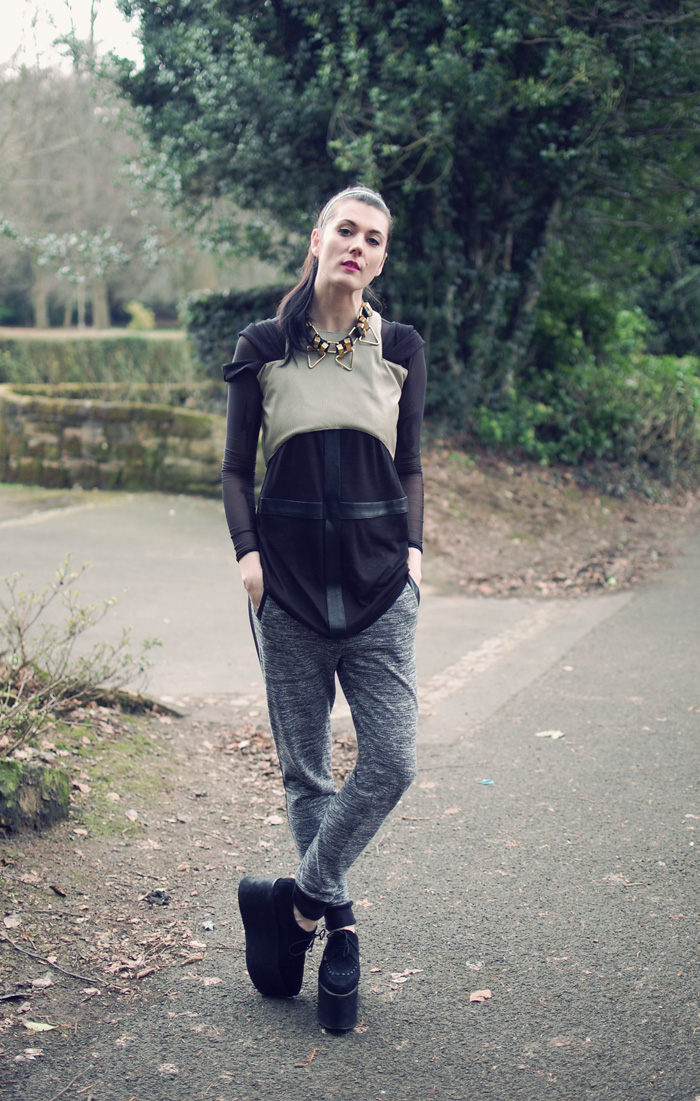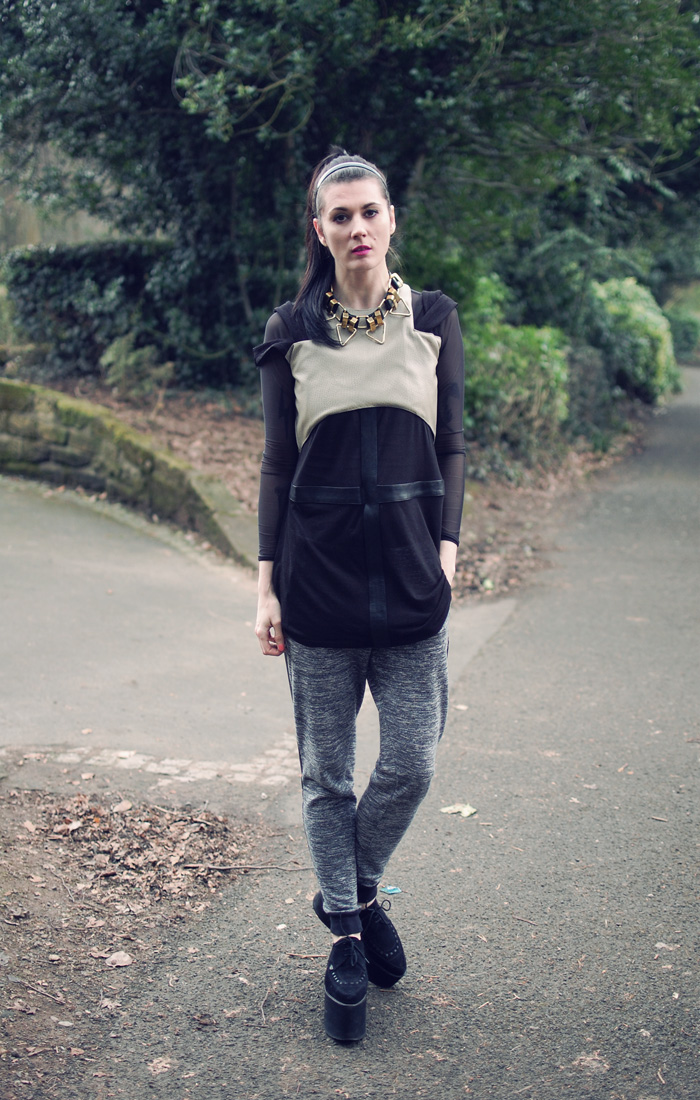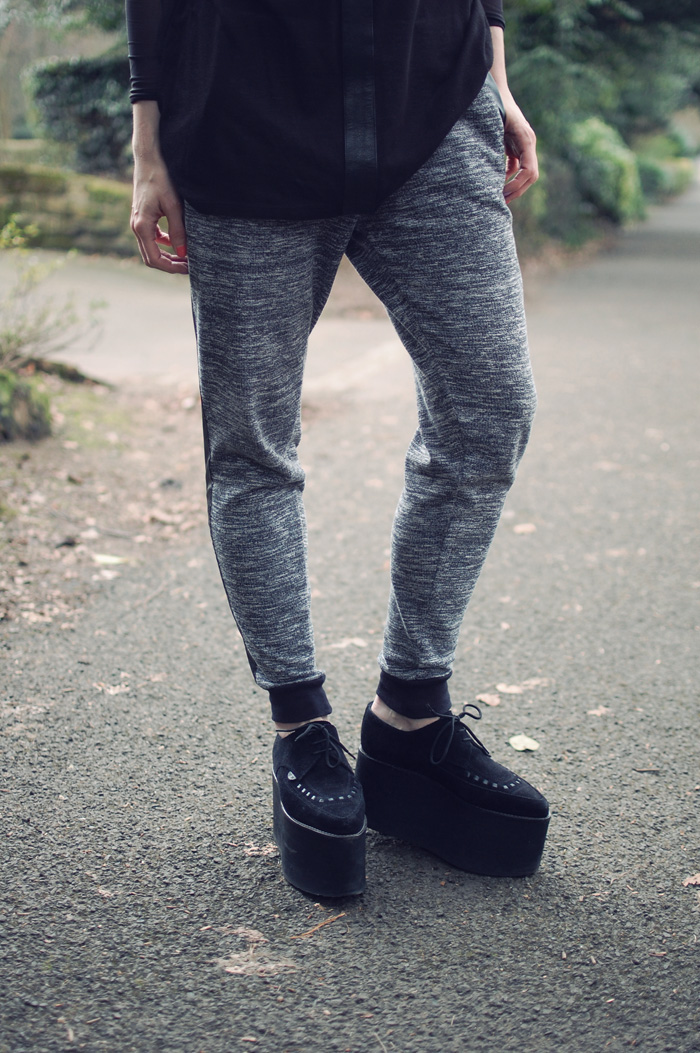 Oh and hello hair that is finally long enough for me to get a half decent ponytail! It's nice to see you again!
So, the final day of the Three Days, Three Ways challenge is tomorrow where I do something a bit more laid back.
Queen Michelle