As some of might have seen on Monday, I'm doing another Three Days, Three Ways piece, similar to the one I did with my quadruple Underground creepers a while ago, but this time featuring jogging trousers/sweatpants.
Day one saw me style them in a quite a grown up fashion, day two was a bit more of a mix of everything but for day three  I am wearing them in possibly the closet way to how they were intended originally to be worn - slouchily.
I cannot tell a lie, I like wearing them as laid back as this. Do I look like I'm wearing my pyjamas outside? Quite possibly. But because it's so damn comfortable and easy that makes it worth the risk of looking like the kind of person who might get banned from Tesco.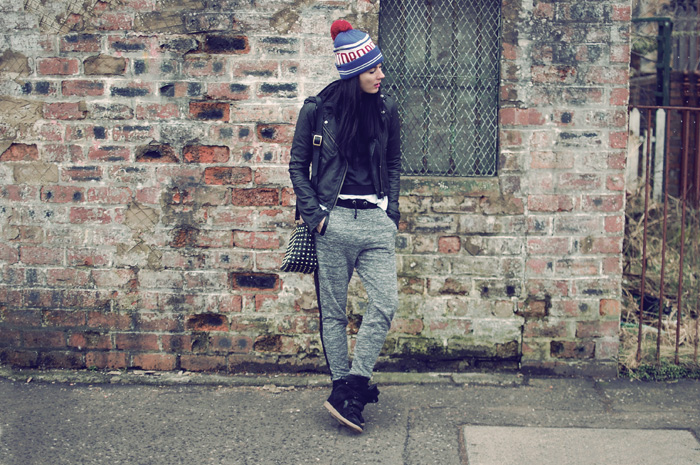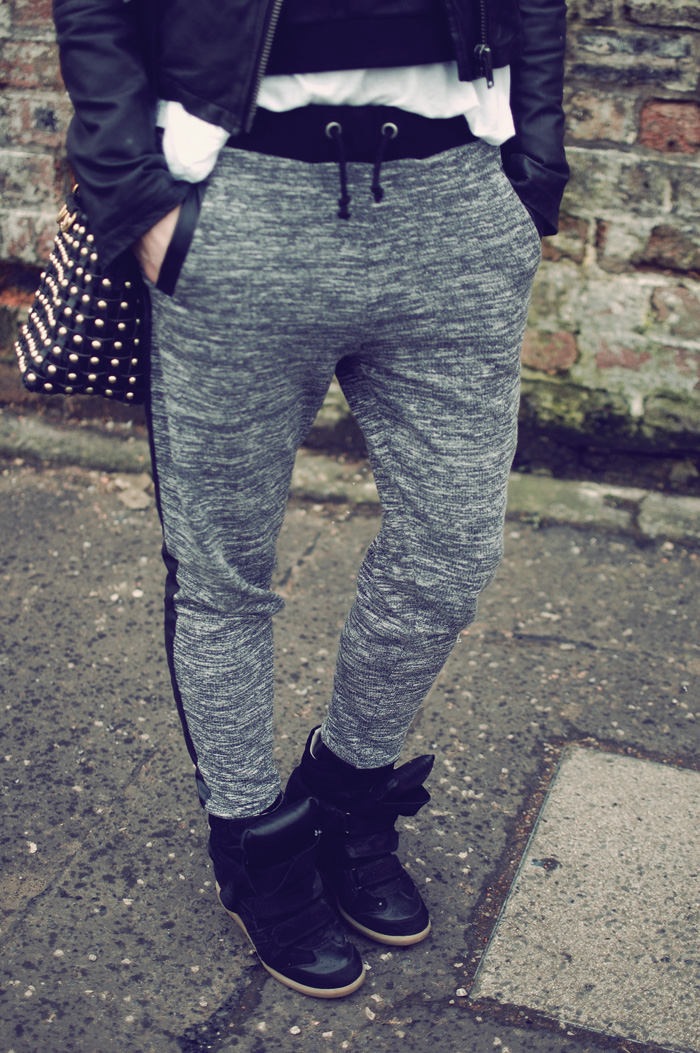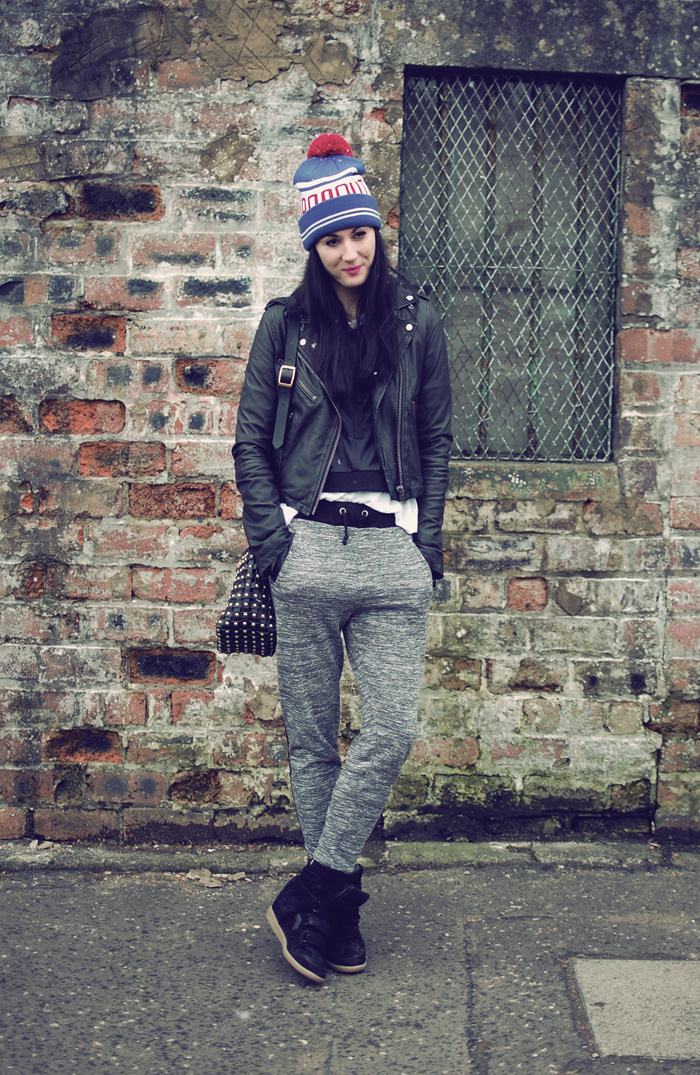 When I first bought these trousers I was wearing them like this because my Isabel Marant trainers were the only other shoes I could wear other than Converse, due to elephant foot, so I didn't have much of a choice but to go slouchy. But in all honesty that's pretty much my usual look anyway so it was no great hardship. 
It was snowing a little at the weekend, so I layered up the trousers with an Alexander Wang t-shirt, Topshop biker jacket, Mandinka hooded top and Lazy Oaf beanie and accessorised with my lovely Danielle Foster bag. Comfortable and warm.
So, that's the end of this Three Days, Three Ways challenge. Hopefully I've helped some of you hate sweatpants a little less than before!
Queen Michelle