I don't wear denim.
In days gone by, I did ocassionally wear it but I was always more of a velevet and corduroy kinda Queen.
But if I was half the age and half the size then I would be all over Marques Almeida.
All over them...
Marta Marques and Paulo Almeida founded MARQUES ' ALMEIDA in 2011 subscribing to the Helmut Lang school of thought, where 'fashion is about attitude, not hemlines'
Cutting their teeth at Vivienne Westwood and Preen respectively, Marques and Almeida took the natural course of combining talents while on the MA at Central Saint Martins.  While their aesthetic evokes raw effortlessness, the pair's technical sensibilities are revealed in the construction of each piece. 
For Autumn Winter 13/14 as well as their effortless distressed denim pieces they showed ponyhair and raw silk. Who knew they could go so well together?
The ponyskin and raw silk looked beyond amazing in this colour below.
I don't actually know what to call it, it's like a burnsihed terracotta. Whatever they call it, I love it and must find a way of getting into my life and my wardrobe!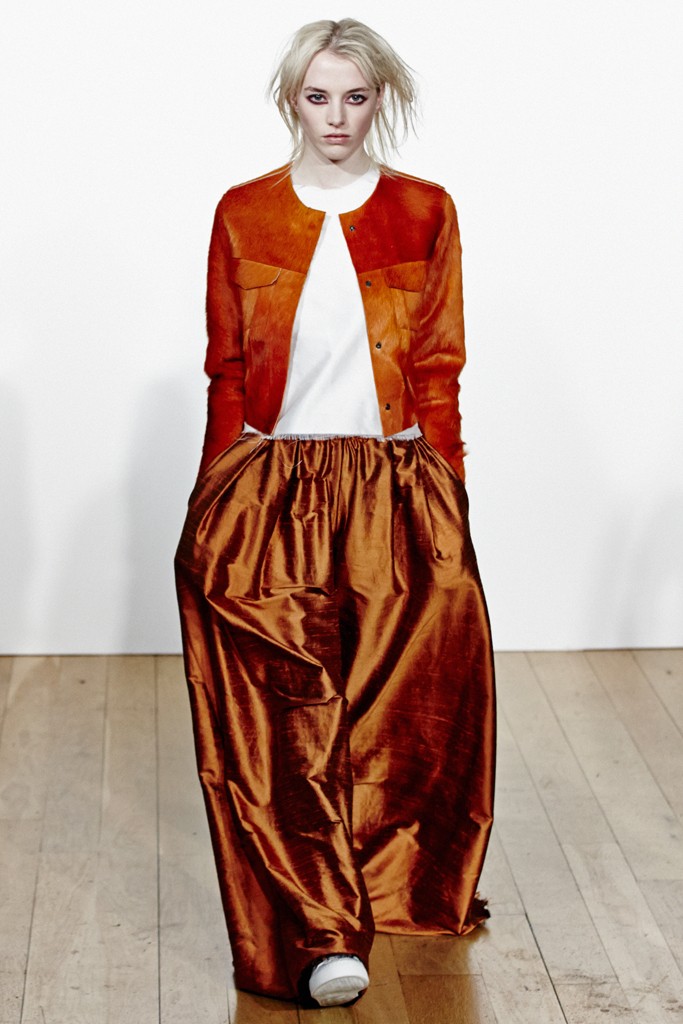 It would also be fair to say that I am more than a little smitten by the coloured shearling stoles, thrown insouciantly over the models shoulder.
I have been thinking about these non stop since I saw them. 
Go figure!
Queen Marie
x