Let's start Tuesday afternoon with some sweeping generalisations shall we...
I think that while many men love fashion,  even more of them are slightly afraid of it.
Maybe afraid is too strong a word. Wary might be more accurate.
They like to look and feel good but  they are more than a little nervous about experimenting or being playful with the contents of their wardrobe.
But luckily for them, labels like Soulland exist to do that for them...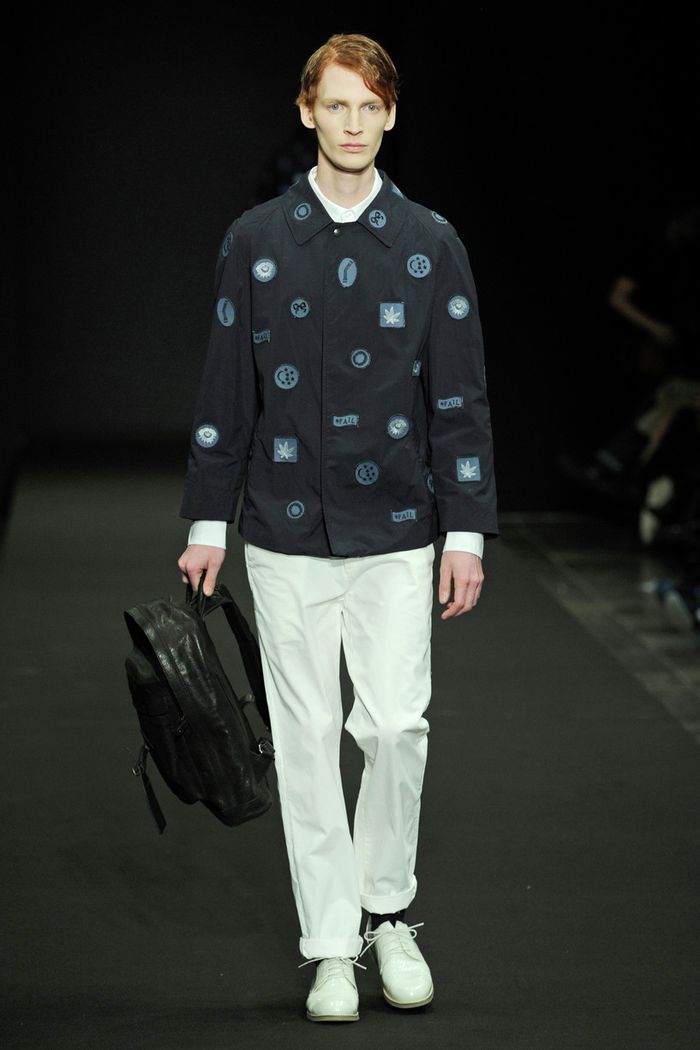 Soulland was formed in Denmark in 2002 by their head designer Silas Adler.
What started as a small company specializing in print t-shirts has now grown into a well-established menswear brand recognized worldwide and represented in leading stores across Europe and the USA.
The Soulland design esthetic is rooted in traditional Scandinavian craftsmanship with great attention being paid to the detailing of the clothes to produce classic menswear designs reinterpreted with present-day innovative twists.
Their AW13 collection "Home Vs Away" shown at Copenhagen Fashion Week  was described as taking you  to a mid-nineteenth century baseball game in Japan. 
"Team jerseys, baseball mascots and the fan club culture obviously played a central inspirational role for the season. We were particularly inspired by the art of Japanese baseball cards produced from the early 1900s to the 1960s. One of the most characteristic items in the collection is a line of Oxford shirts with hand drawn prints inspired by Japanese vintage baseball cards."
How could you not be intrigued by that!!!
 All photos courtesy of Copenhagen Fashion Week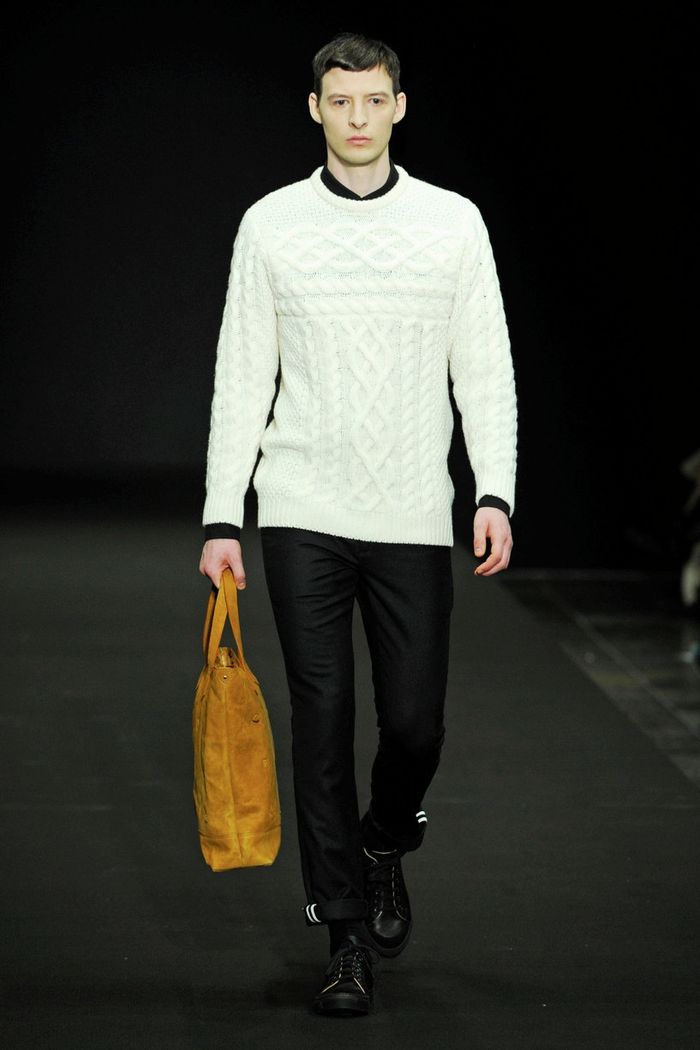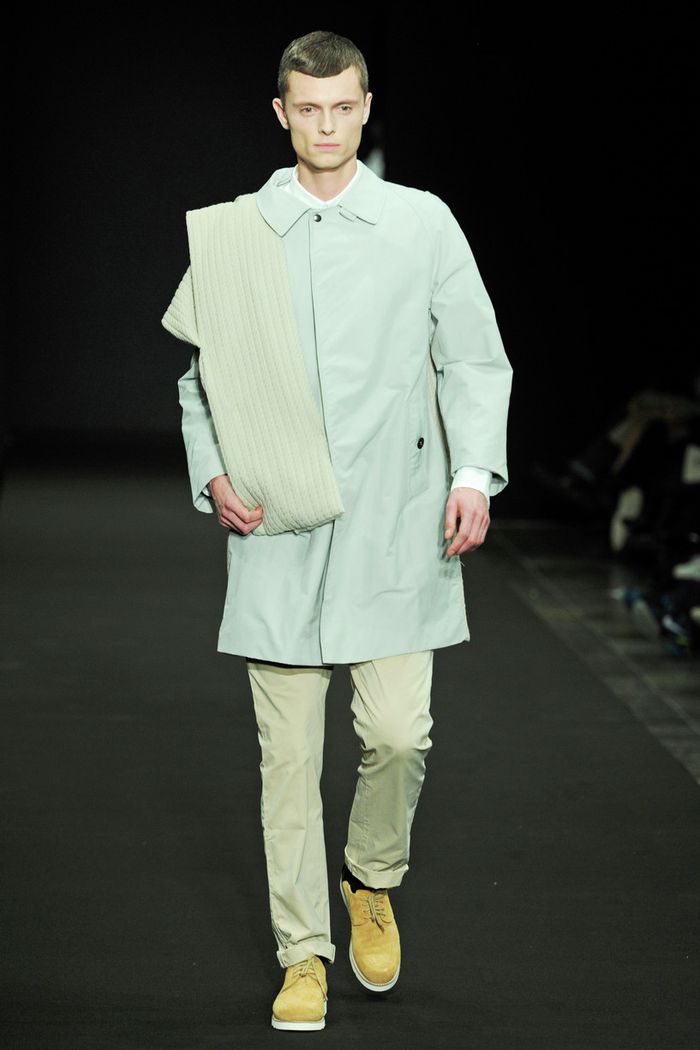 During the Copenhagen show, two new collaborations were shown with renowned Danish accessories brands Adax and Democratique.
But for me, the thing that always tickles me most about Soulland, is the way they can inspire men one minute, then totally terrify them with the very next look to walk down the runway...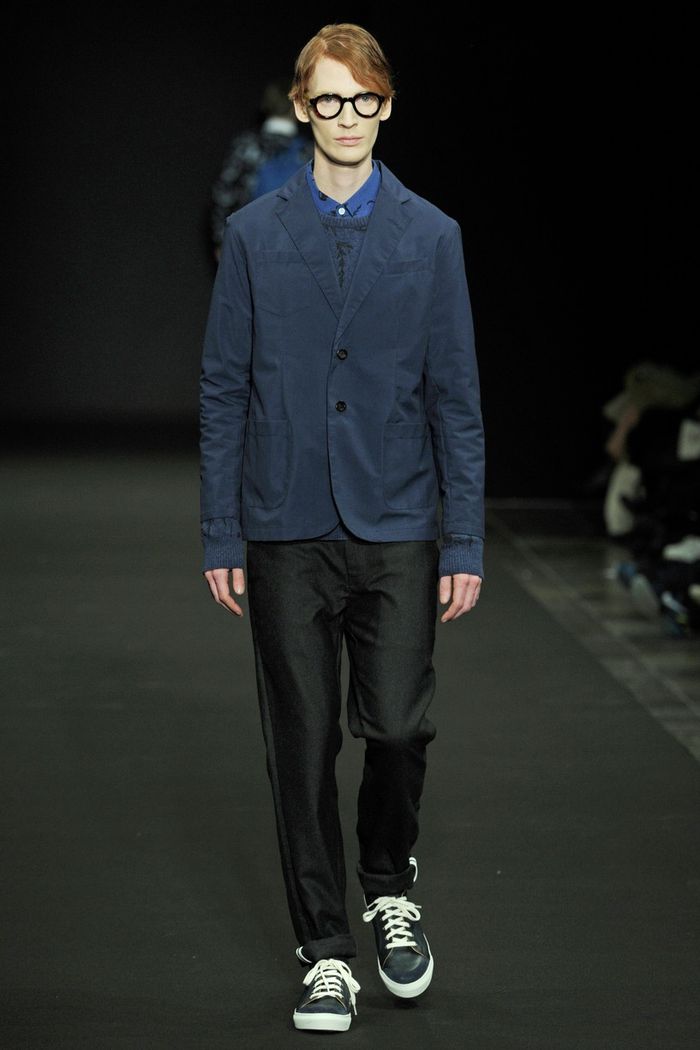 To read a great interview with Silas, given during his Spring summer 2011 collection just click here.
But I have to say, I wish someone would give these model boys some pies, they all look positively undernourished!
Queen Marie