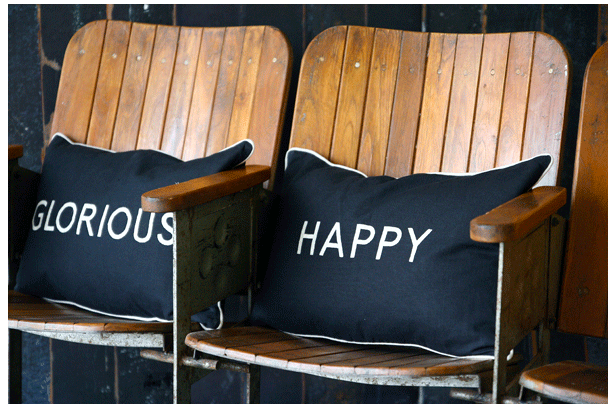 I have lots of happy places.
Snuggled in my bed, dancing the night away in the sub club and cuddled up cozy on my couch.
Although I have to say, that my cushion problem is getting so out of hand, that  there is barely room to sit on my couch, never mind cuddle up in a cozy fashion.
But does that stop me wanting these charming Barbara Coupe Cushions .
Hell no, of course not!
Glorious and Happy Cushion - £ 45.99 each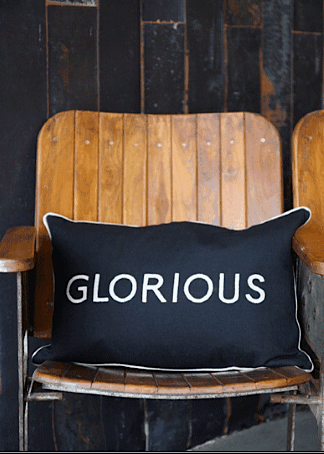 If money as well as space was no problem, I would also have my paws on this amazing Rory Dobner Cheshire Cat cushion, faster than you could say meow.
Cheshire Cat Cushion - White  £95.00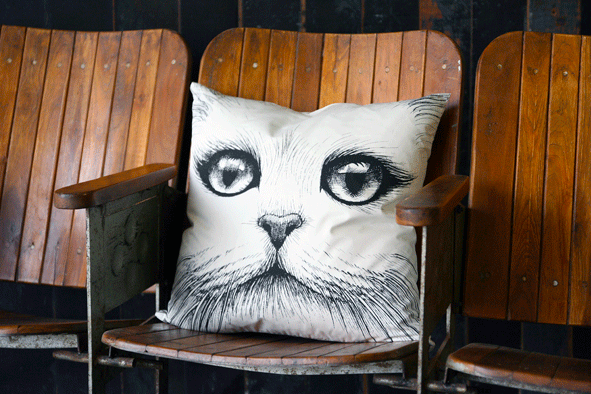 You can find them all and more at one of my favourite online emporiums ( don't you just love that word) -Rockett St George 
While prowling around at the weekend I also came across this darling little bear table. I have resisted him so far because my car is just out of the garage again and The Kingdom coffers are empty.
But I am willing to bet, that as soon as my wages hit the bank at the end of the month, this little guy will soon be on his way to join the menagerie that exists here The Palace...
Bear Side Table £125.00
Queen Marie
x