After Queen Michelles wonderfully insightful post this morning and due to the fact that it's Friday afternoon, I'm going to concentrate on giving you pretty pictures today.
Although I must give you fair warning, if like Queen Michelle, your aesthetic veers towards the "dark side",  you may wish to put your credit card in another room before tying yourself down. Mark my words,  you will want to go on a crazy buying spree, the minute you get to the end of this post.
Queen Michelle has featured the wonderful work of Danish designer BARBARA ĺ GONGINI   many times here on The KIngdom . The runway images below are the AW13 BARBARA í GONGINI  Collection 18 from Copenhagen Fashion Week.
The show also included her first foray into menswear. It's strange because although her work is so androgynous and that's why I like it so much, I'm not sure I would appreciate it on a man as much.
But of course I will be more than happy to be proved wrong.
BARBARA ĺ GONGINI / MAN /
BARBARA ĺ GONGINI's first and long awaited Men's collection is a natural extension of Barbara Í Gongini's design universe. Shapes and textures of complex asymmetrical yet subtle design lead a new approach into challenging a multi-functional aesthetic.
The collection theme uncovers the minimalistic look that has been the latent buzz, vibrating the masculine part of previous collections, which is now standing on its own feet.
Photo credit: Michael Maximillian Hermansen.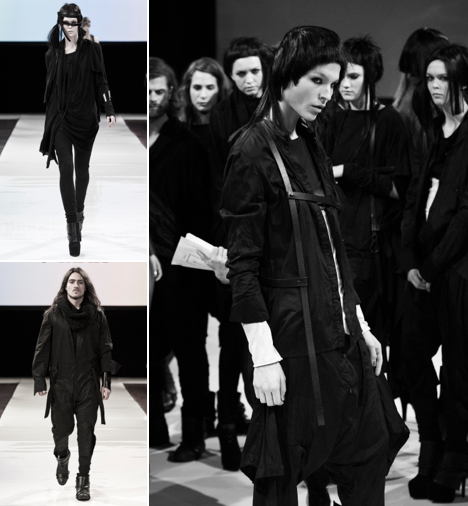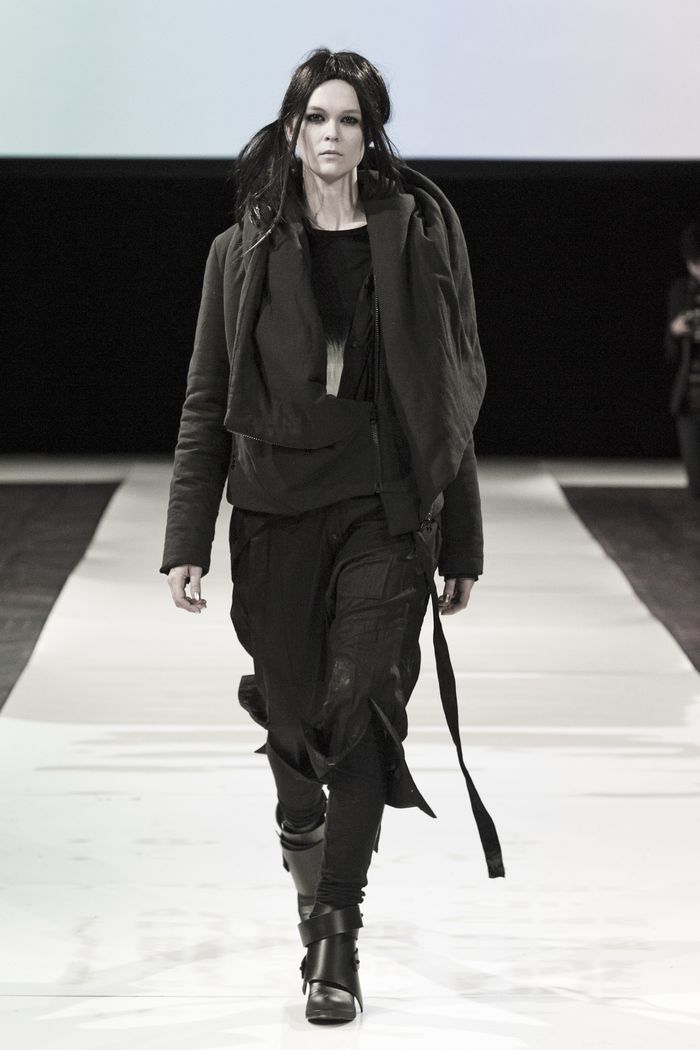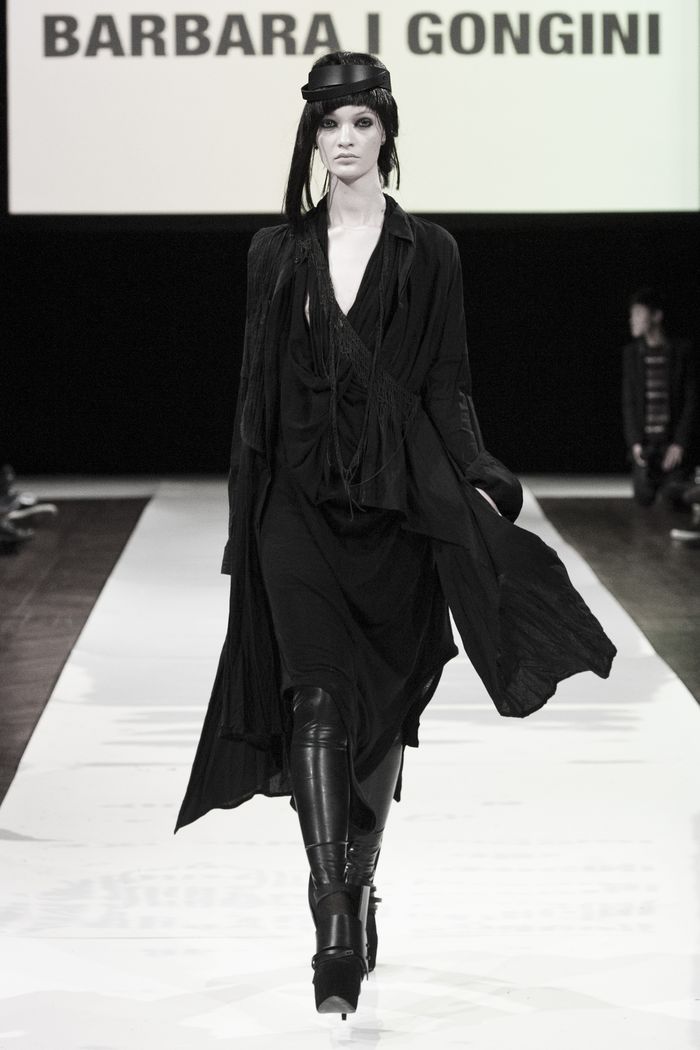 Obviously because I am deep in the grip of my Amelia Earhart obsession again this week, everything makes me think of her.
Although, mark my words,I anticipate a future outbreak of  "Avant-Garde Aviatrix"  looks on catwalks everyhere.
If I'm wrong, I'll eat my flying goggles.
I willl.
I swear I will...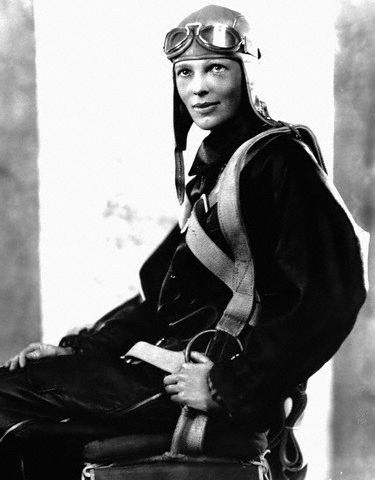 Queen Marie
x