As I sit here and look out the window at the weather, which can't decide between rain or snow so opts for both, it's hard to imagine spring is just around the corner. 
It's funny, but when spring is ready to arrive I genuinely begin to feel spring-like. I want to rid my myself of my multiple dark layers and my eye begins to become more drawn to bright, fresh hues instead. For me, that always means a hunt for the perfect pastels. In truth, I'm yet to find the perfect pastels, but I thoroughly enjoy the hunt. The Space In My Head is currently filled with thoughts of layers of lavender and turquoise with flashes of neon yellow.
When I saw Miista's new SS13 collection, Electromancer, I was so excited for coloured footwear again. Laura Villasenin, the designer behind Miista, has explored something which straddles the 90's and futurism perfectly. She's taken styles from last season, such as the Kia, and updated them with stunning space prints, as well as adding tons of new styles such the beautiful Zoe - classic oxfords which come in a pleasing array of irridescents as well as my personal favourite; neon yellow.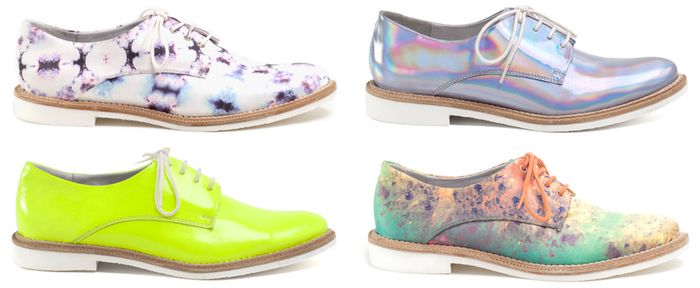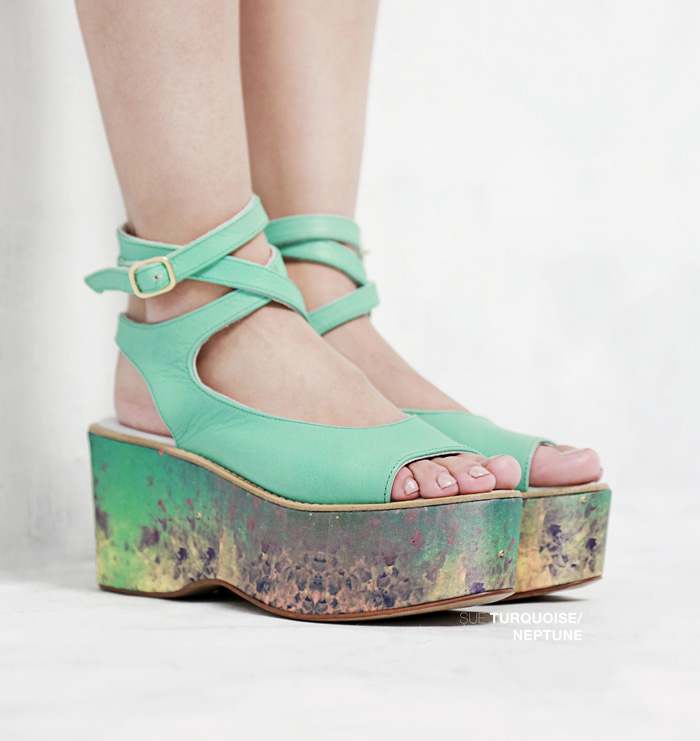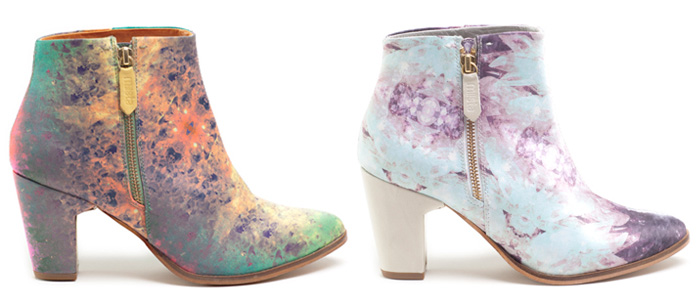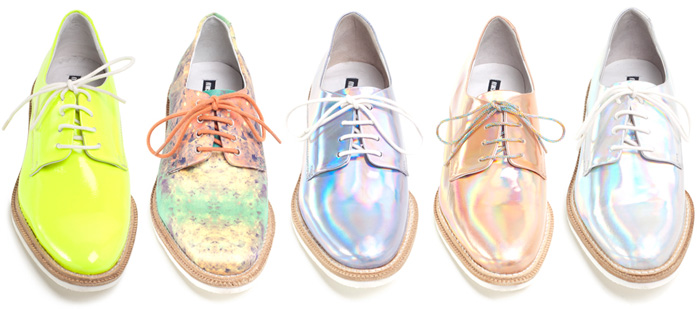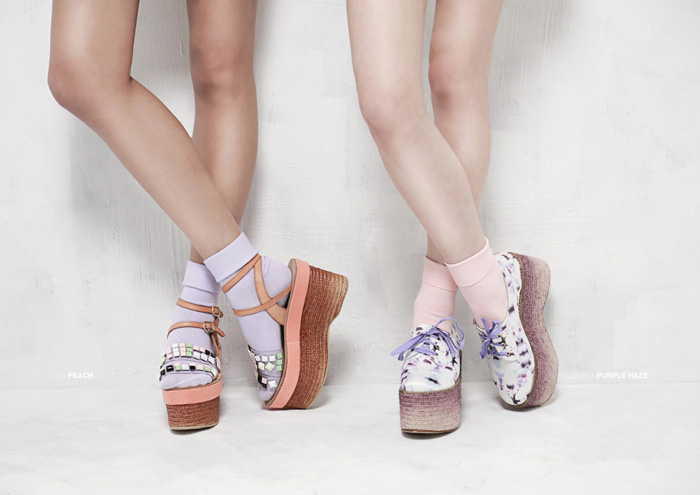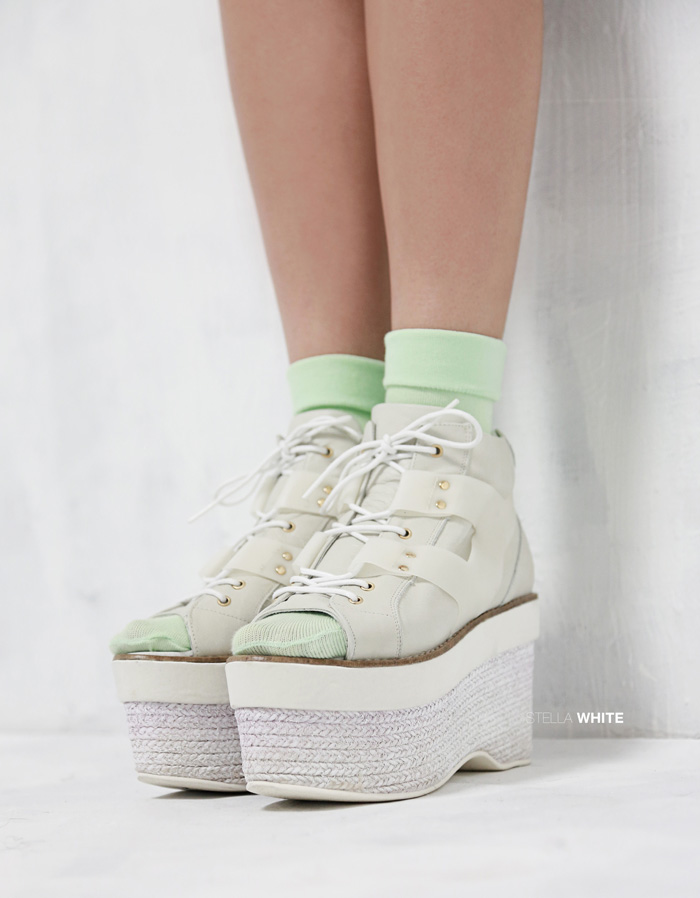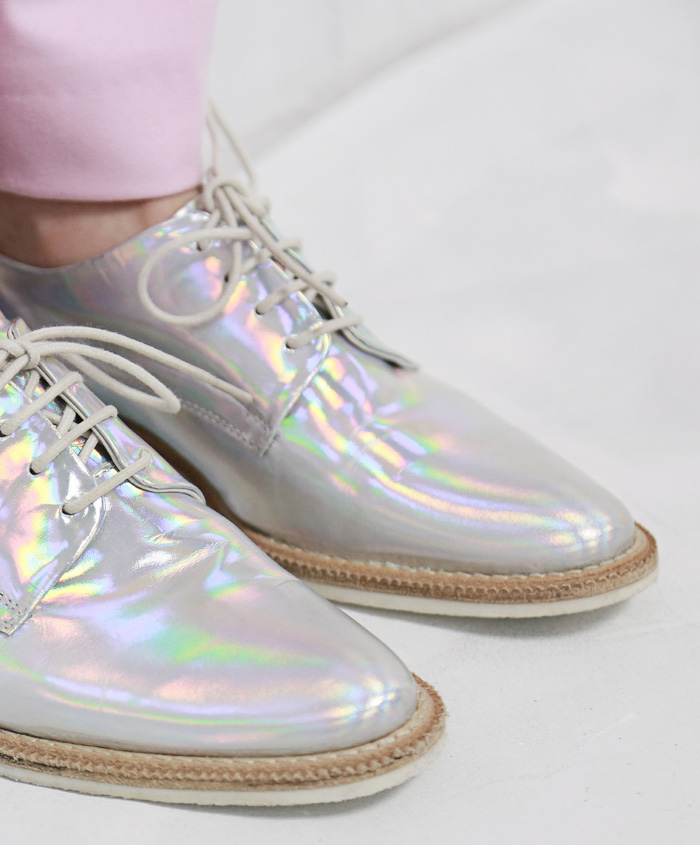 I wouldn't even want to stop at the Zoe oxfords - there are so many pairs of shoes here I'm really enthralled about, especially the mouthwatering shades in which they come, and anything space related usually gets me excited. Although you wouldn't think it if you'd listened into a conversation between Prince B and I on Sunday night. Neither of us have seen Star Wars and we were trying to decide what exactly a Jedi is...
Prince B: People are always mentioning Jedis but does it actually even mean?
Me: I think that's it's that wee old man from Star Wars.
Prince B: No, it's that not Yoda? There are things called Jedi Warriors.
Me: Maybe it's the name of the airplane that they live on. Or the spaceship.
Prince B: Yeah maybe.
I may love space but not quite enough to know what a Jedi is....
Queen Michelle