We're not big fans of the summer here in The Kingdom!
We much prefer the cooler months so that we can indulge ourselves in our favourite routine of piling on the layers. Jackets, coats,hats, scarves, we pile them all on. We like to be snuggly.
Now thanks to Giles Deacon I think we have to add bigger beanie hats to that list.
His Autumn/Winter 13/14 collection featured these.
They are so good, I just want to skip summer altogether and go straight from Winter through to Autumn...
I also love the fact that he called his collection "Grubby Angels".
That description made me smile but it took Jonathan Saunders to make me laugh out loud with his, when he described his Autumn/Winter 13/14 collection as "Tits and misery"  "and  something a bit David Lynchian."
But back to the beanies...
I'll bet if you could knit, you could rattle one of these heavy gauge cuties in next to no time. But even if I could learn, I suspect that even if I started now, I still wouldn't be done for Christmas.
I'll imagine that they will come with a hefty price tag come Autumn, but if you want a little flavour of that look right now, for much cheapness, then how about this boyfriend beanie for a  mere £5.50 from asos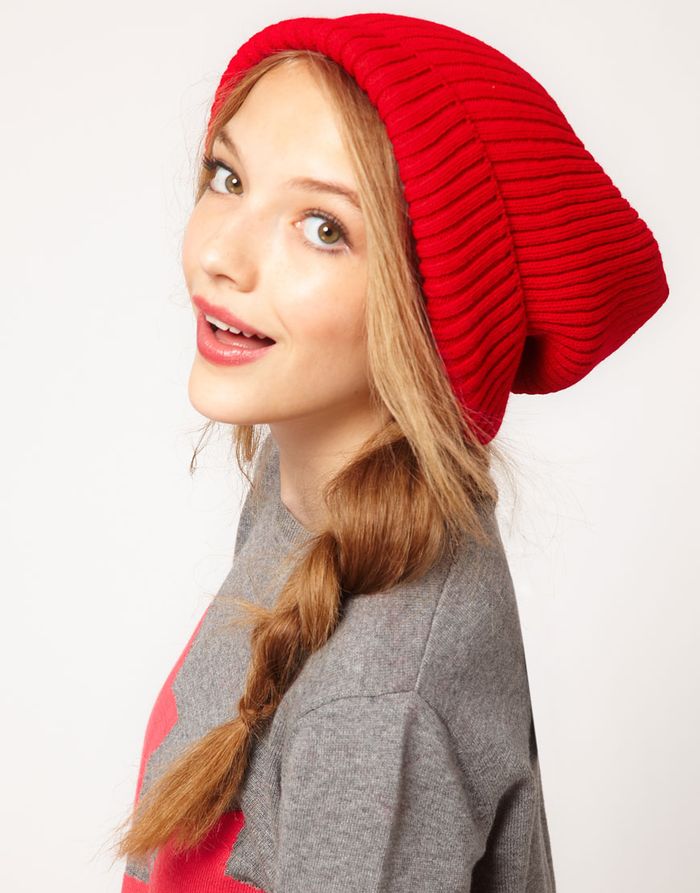 Now if you will excuse me, I'm off to find some knitting needles...
Queen Marie
x