From his tiny hut deep in the forest, the philosopher saw how cold things grew hot, the hot cool, the wet dry and the parched moist...

It's not often I am captivated by the written introduction to collections we get in the form of press releases, but when I read this one which accompanies Bjorg's latest SS13 collection, entitled Odyssey, I was immediately intrigued by what would I see when I opened the lookbook. In truth, I was already intrigued since Bjorg is a label which has made an appearance or two on here in the past, and I've always found Bjørg Nordli-Mathisen's work to be thought-provoking as well as aesthetically beautiful.
The latest collection is described as "reflecting on the eternal change and perpetual flux of nature, the collection is a visual scenario of colours and materials merging and melting". 
But what struck even more was the styling and photography of the lookbook. I found myself entirely enthralled by the waves of red hair and black austerity staring back at me.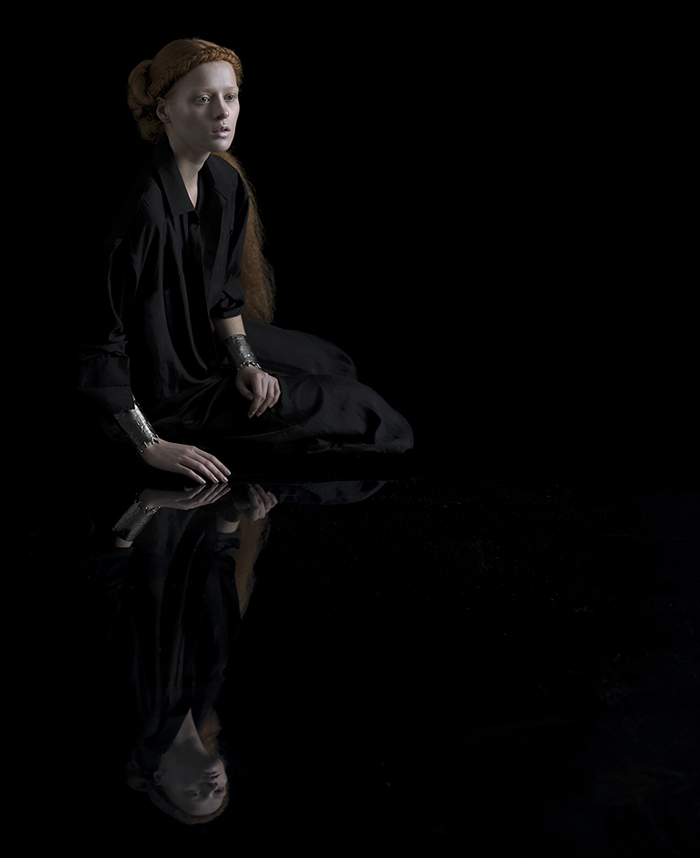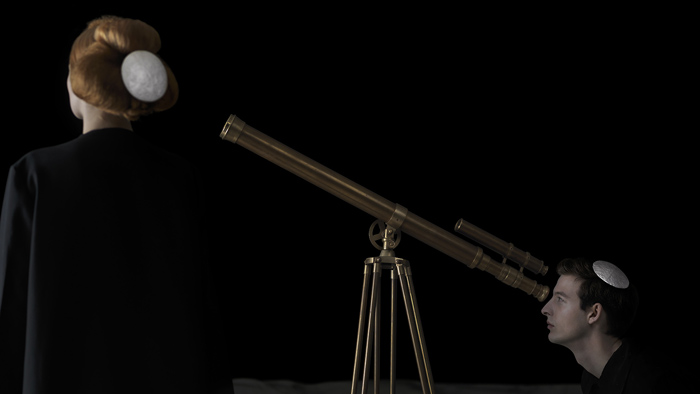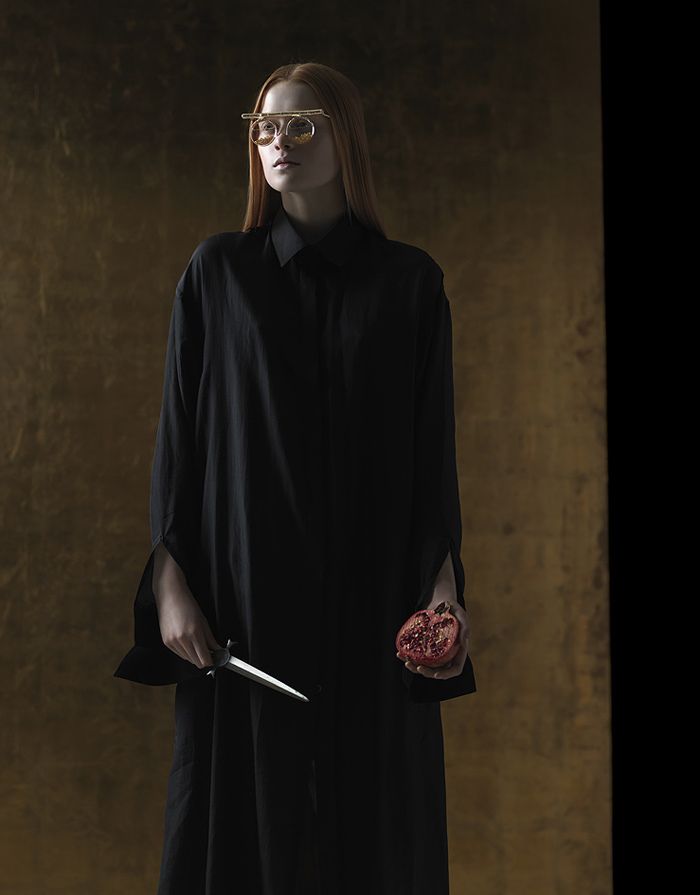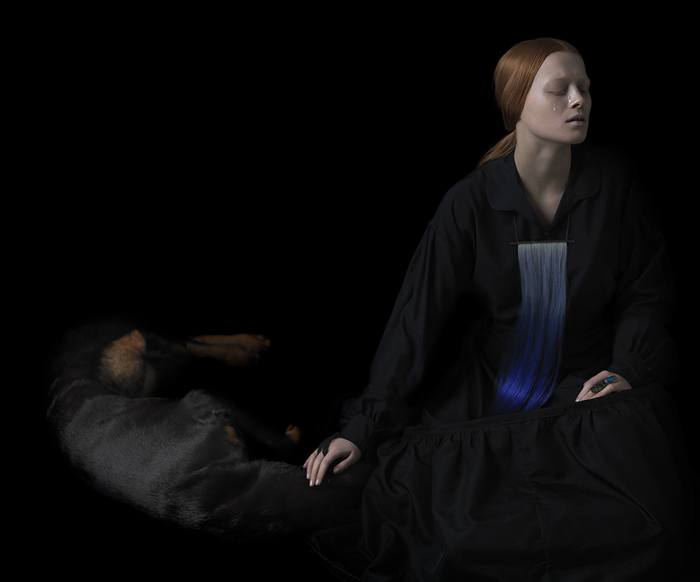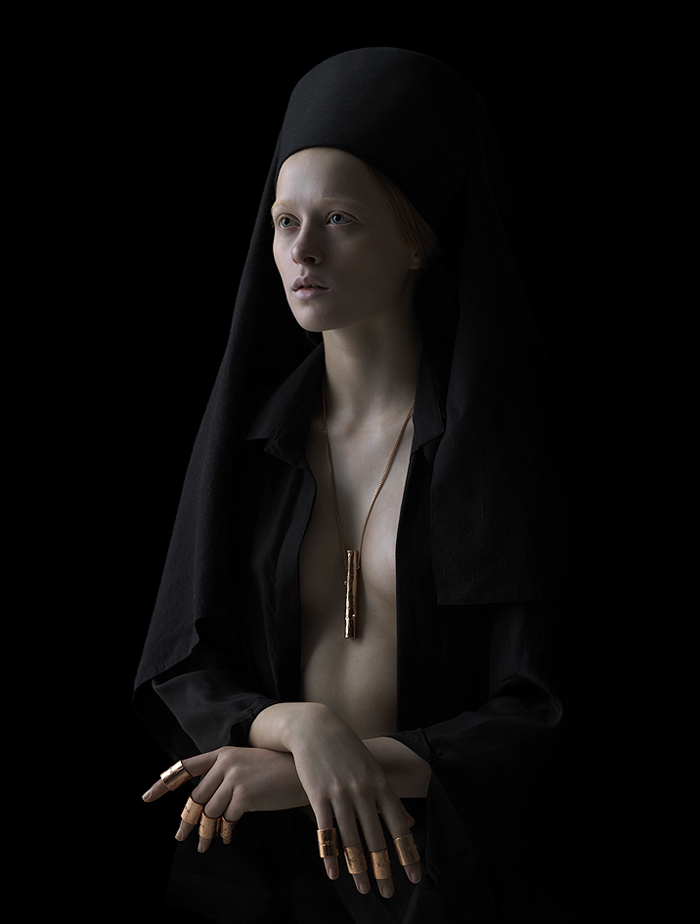 Tne images remind me of the work of Rogier van der Weyden, an early Flemish artist who was one of the most profound and influential painters of the 15th century. His style was so sought after he soon became highly successful and internationally famous in his own lifetime.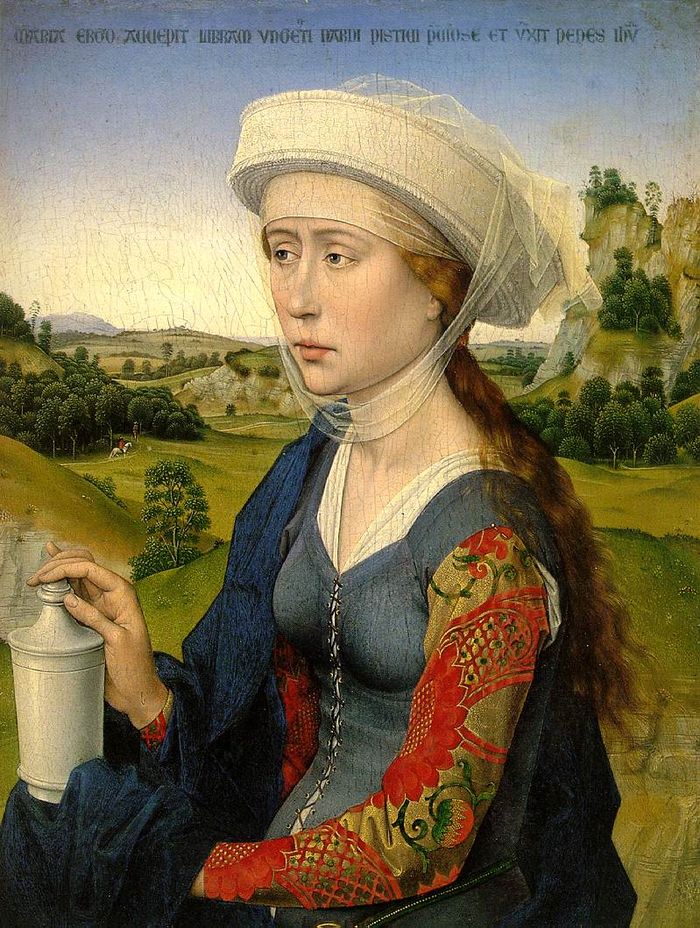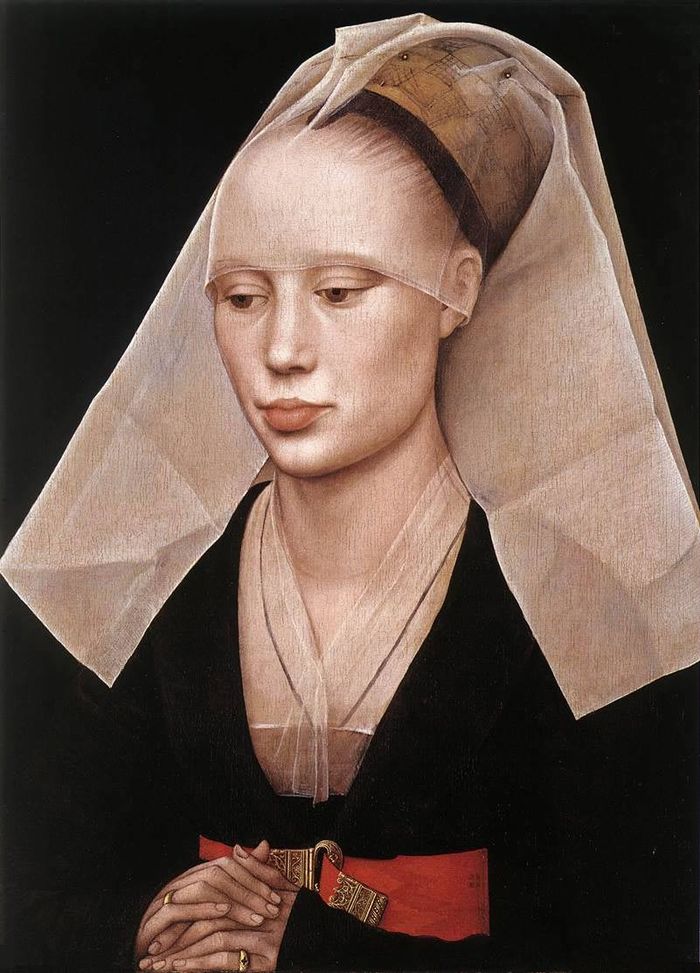 If anyone were to ever do a painting of me, I would love to be reinterpreted in the Flemish/medieval style. And if I were wearing Bjorg jewellery in my painting, all the better.
Queen Michelle