OK, so yesterday you had it easy. Nice and simple. Mostly black, nothing to really hurt the eyes. Yeah well don't get comfortable, I'm about to assault your eyes with some monochromatic madness.
When I received the black and grey version of the JNXKOS houndstooth jumper, it sent my mind off in some trippy black and white journey. It was only right I added some colliding patterns, likes grids and dots, for the trip.
On went the jumper, followed by a Topshop grid patterned skirt and some very old Topshop dotted leggings and, of course, the heavenly Underground England Barflys.
Also trying out a side braided fringe. The braids, as you can imagine, are exceptionally little.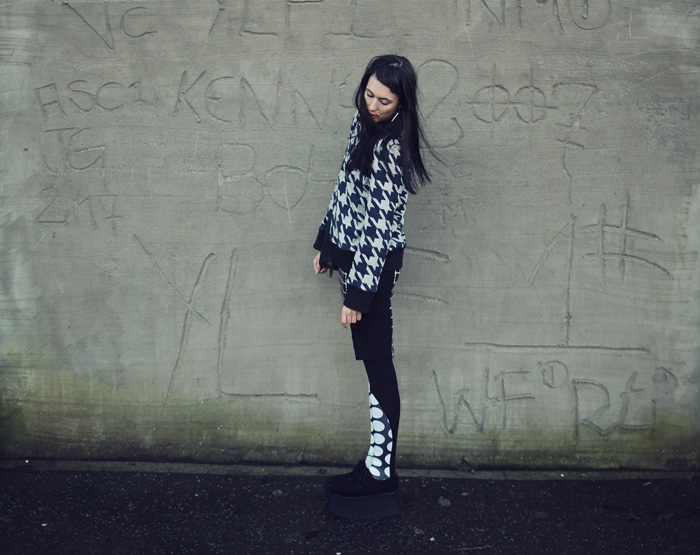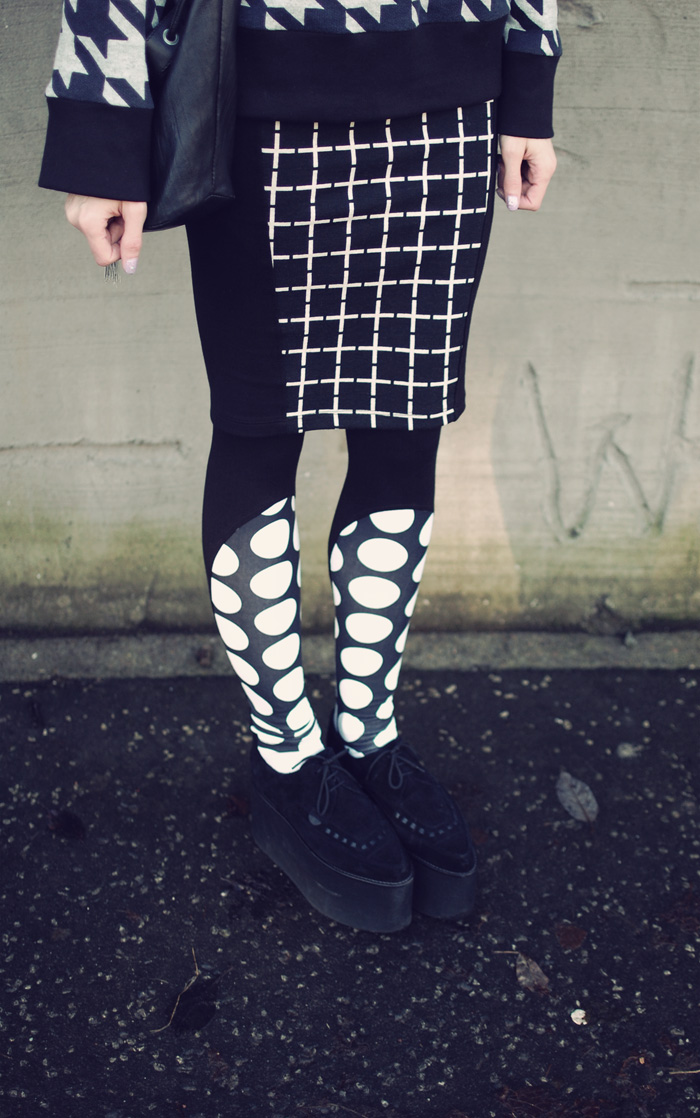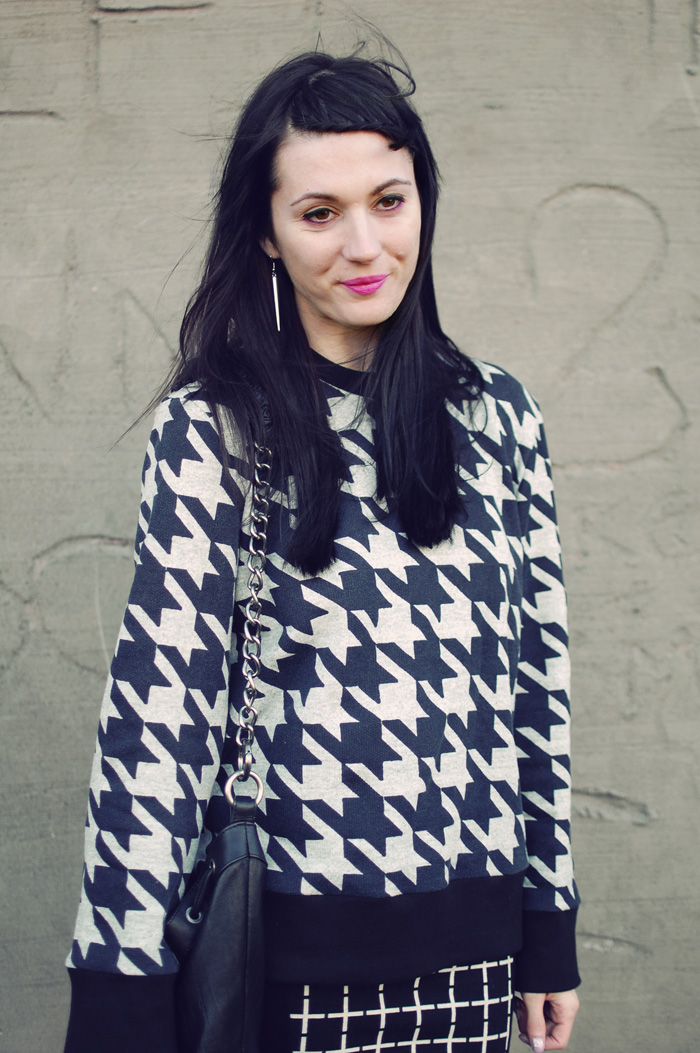 So this outfit is all about colour containment but clashing patterns. I realised, when I put this outfit together, I was sorely lacking white accessories, or just white in general. I hazard a guess that subconsciously this is down to the amount of tomato based products I consume.
Some of you will notice the orange version of this JNXKOS jumper has sold out, but fear not, it's getting reprinted as I type and this black version will also be added to the shop, so keep checking back for updates. We'll also be doing a new shade for spring.
Queen Michelle