Now, I've never actually met anyone at Underground England, but they sure do know me well. When I was told they were sending me a pair of special Barfly creepers, to say they nailed it for my style would be the understatement of the century.
I had hinted in a previous post at how wonderful it would be if Mr Undergound would make the Barfly triple sole creepers in suede too, and that's exactly what he did. But he didn't stop there - Underground have taken me closer to God - they've raised my sole higher! And by higher I mean the triple is now quadruple!
Queen Marie will laugh when she sees them and the first thing she will say is "hover feet!". Back in the early 90's I used to wear a brand of shoe called Swear, who had a model of shoe which basically had a massive crepe sole. I wore them all the time and she used to call them my hover feet, because they made me look like I was hovering off the ground. Well I'm hovering once more.
I think it probably go without saying that these are now my favourite shoes and I will be wearing them with everything. So, to start that ball rolling, I'm doing 3 outfits in 3 days, featuring these shoes.
Day One:
So here is my Day One outfit. I kept it simple on the first day because I wanted no distractions from these immense shoes, plus I was running to the post office to get a parcel so had to be dressed somewhat practically.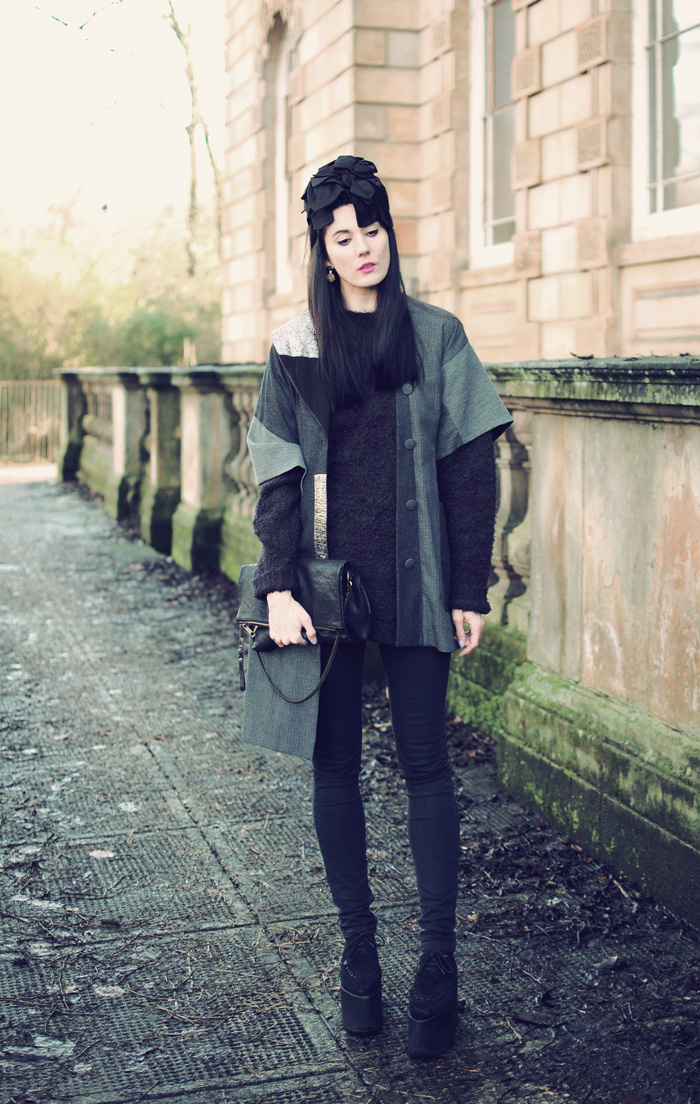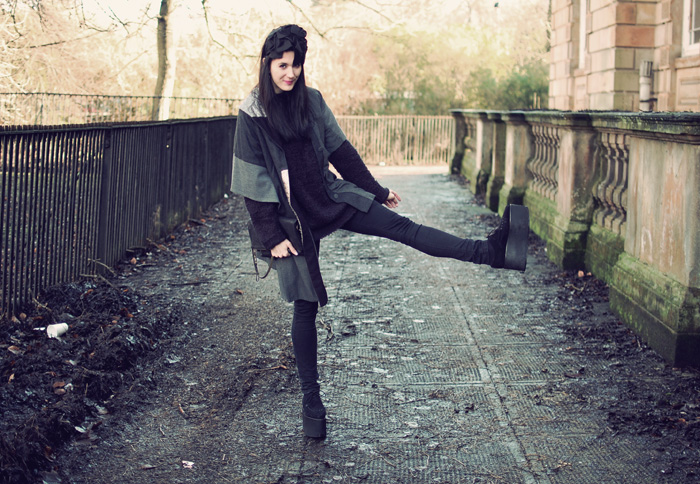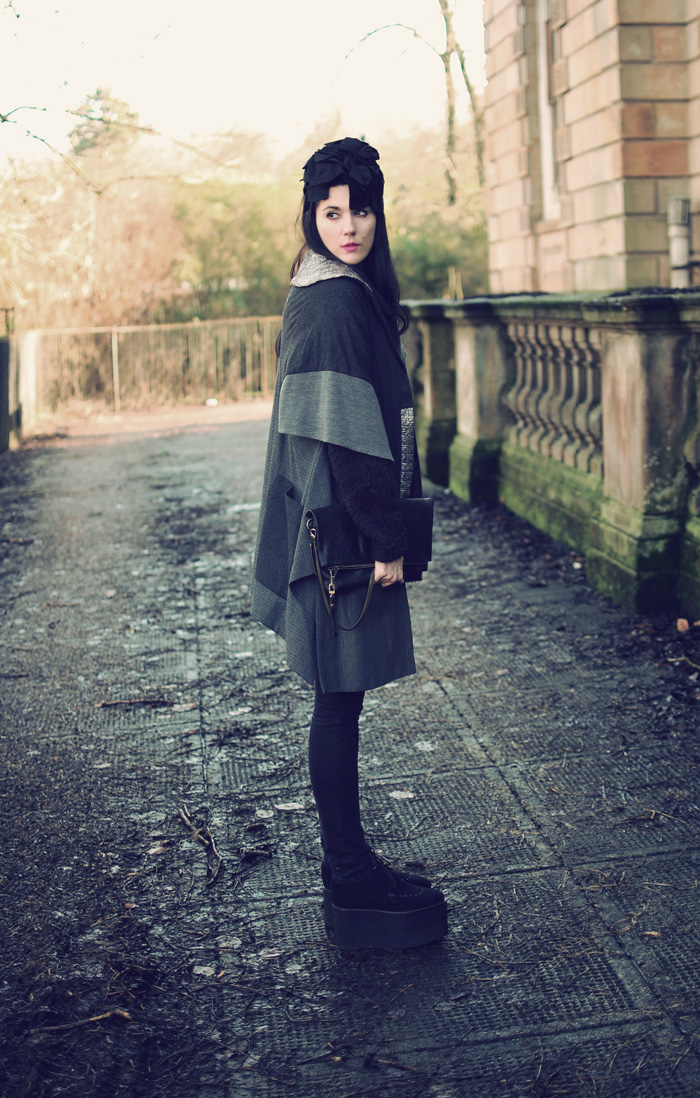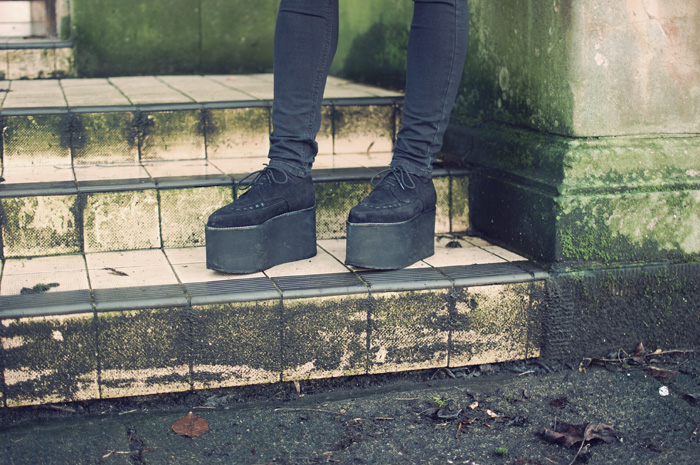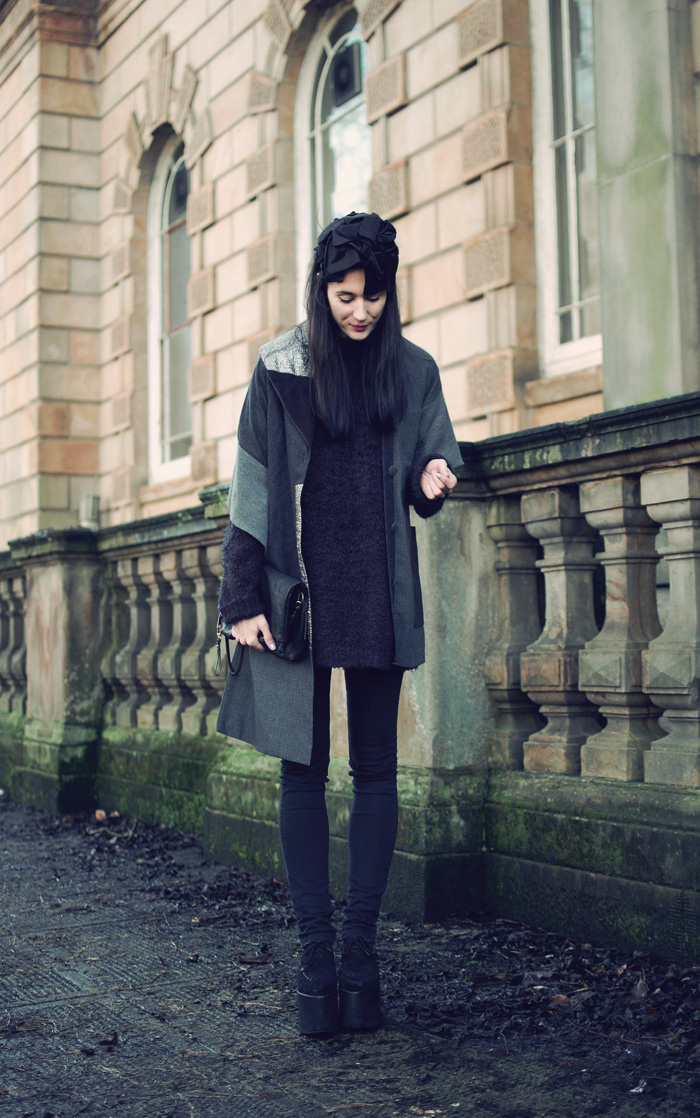 Black Cheap Monday  jeans, Antonio Marras jacket , black jumper and Le Tour De Force headpiece and Lucette bag to accessorise.
Tomorrow I'll bring you something a little different.
Queen Michelle