Free Willy 3 was on at the weekend and reminded me that I have been meaning to share the wonderful work of the Bristol based illustrator Sarah Dennis  for the longest time...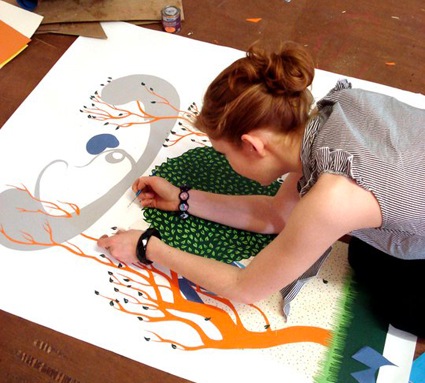 Maybe it's because I have no patience that I adore paper cuts so much. 
I have unbounded admiration for artists who can work in this medium. The intricate details and the levels of concentration and patience required, would make my head explode.
But as you can see from her glorious work below, Sarah has no such problems
Growing up in the heart of Sussex, she spent much of her childhood life drawing and experimenting with art, being heavily influenced by storytelling and drawing inspiration from her Grandfather's collection of old books and Japanese artwork. After completing a degree in illustration in 2008 at the University of The West of England, she developed her drawing and applied her skills to children's books, editorials, designs and animations. 
Her work now combines traditional scherenschnitte (paper cutting) with collage. Each piece is individually hand-cut using a craft knife to reveal exquisite, delicate detail within the illustration. Now working as a full time artist and illustrator she also welcomes individual request on bespoke, hand-crafted artwork. 
But luckily for us, she also has an etsy shop where you can buy some of her work as a limited edition photograph print of  the original hand cut artwork. A typical giclee print  printed on 350gm archival paper can be yours for as little as £30!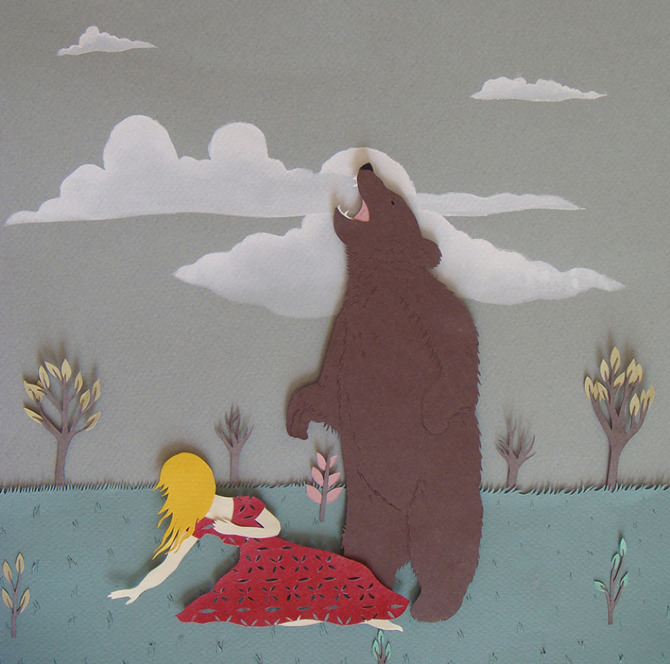 Queen Marie
x