When Prince B and I were through in Edinburgh during the holidays, so I could get new pointe shoes, we popped into Harvey Nics to see if they had anything left in the remnants of the sale.
In terms of sale stuff it was slim pickings, but as I poked about the sale shoes, the eagle eye of Prince B spotted new season Isabel Marant sneakers. I was planning to get a new pair, since my current pair are getting so much wear they are in danger of wearing out, but hadn't expected to get any before March. But when I saw they had a perfect pair of black Bekkets I had to bite the bullet and get them there and then. I was utterly thrilled taking them home, if a little unexpectedly skint.
Then this week I got a wonderful surprise when one of the girls at work brought in a stunning vintage cream coat for me she'd had stored in her garage for years. I love it!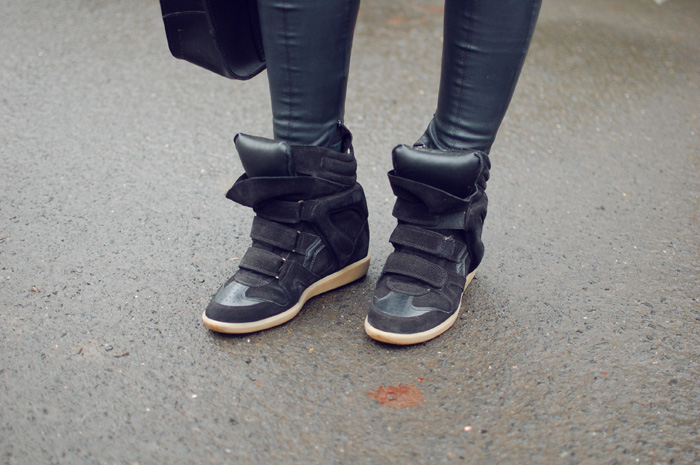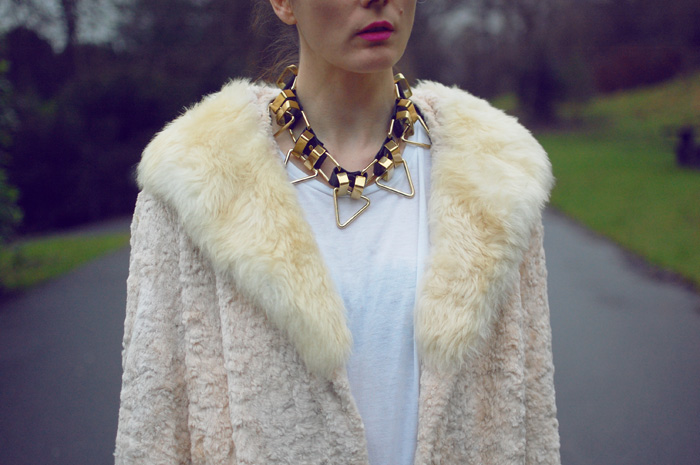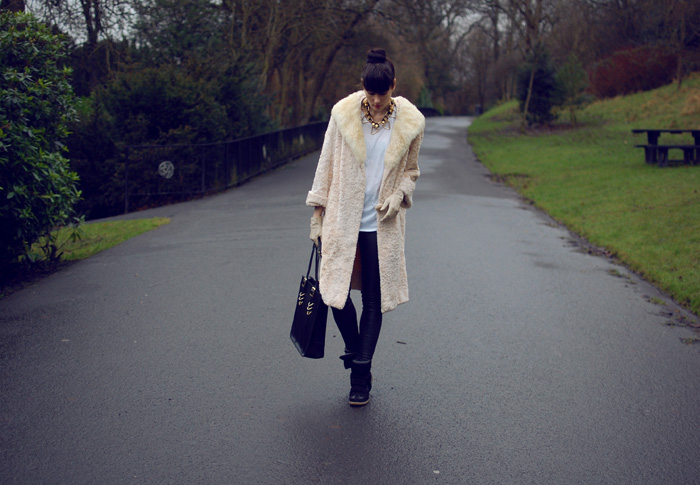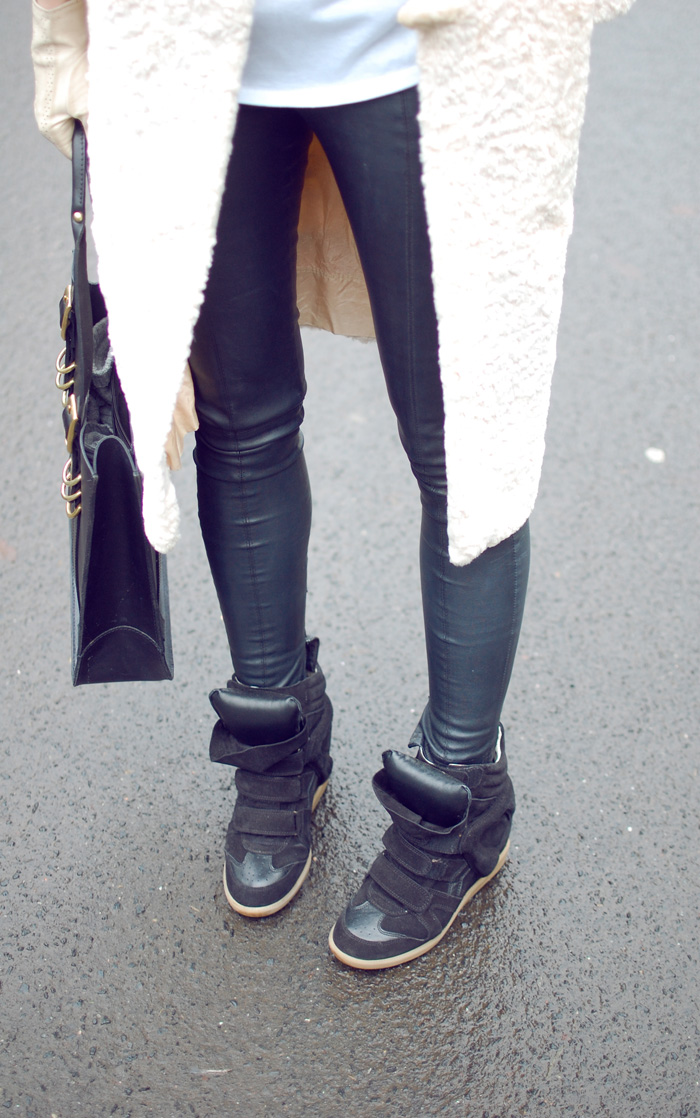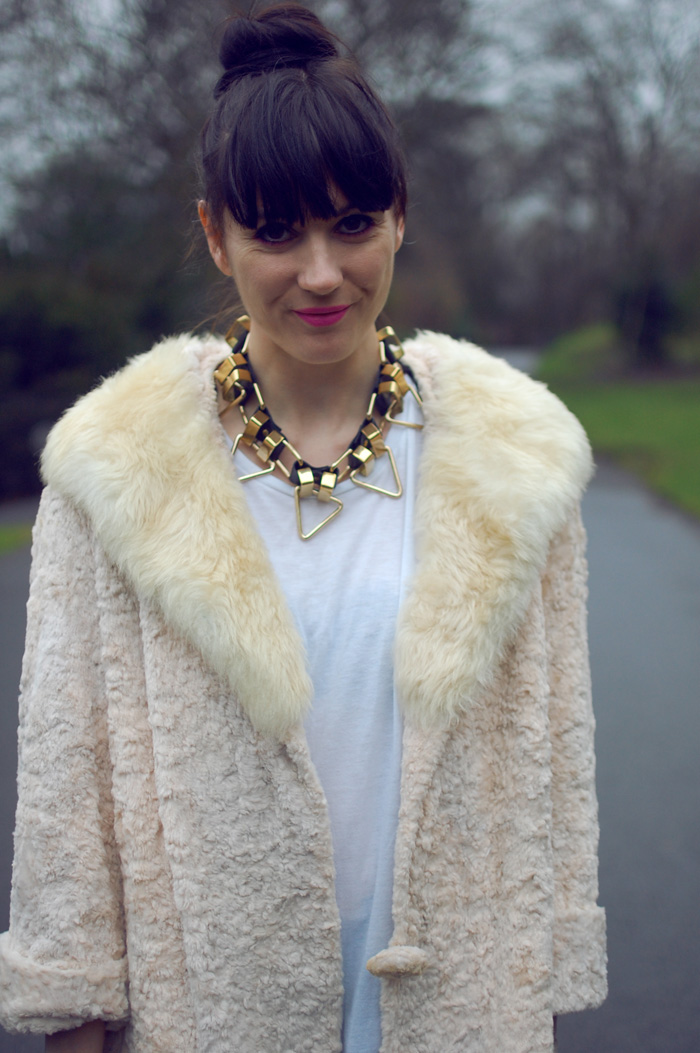 Of course, immediately I knew it'd look awesome with my new sneakers. Some PVC trousers, a plain white tee, my lovely Moxham necklace and Danielle Foster bag, both from BENGT, and vintage cream gloves complete the look. It's a very simple, almost scruffy, look from me but it was a Sunday and I was doing the shopping so I wasn't too fussed about making a massive effort. I might look scruffy, but at the least coat was an elegant touch.
Queen Michelle