With the snow starting to fall outside, there is something slightly disconcerting in looking at happy girls in swimming pools!
But that's exactly what I found myself doing as I took a closer look at the collections of the newish London jewellery label John and Pearl
The label was founded in March 2012 by designer Julie Hannay and named after her glamorous grandparents, with the first collection called 'Pigment' launched later in August that year.
With over six years of experience designing for luxury costume jewellery brands in London, Julie set out to produce bold and original statement pieces. What she has managed to create is affordable luxury, which displays her confident use of colour and a strong emphasis on quality. and originality.
Youthful and energetic these are designs to have fun with..
I'm a sucker for ribbons and the The Alyssa Bracelet below takes over an hour and a half to fold the ribbon alone. Yikes!
Alyssa £99.00 also available in other yummy colurs.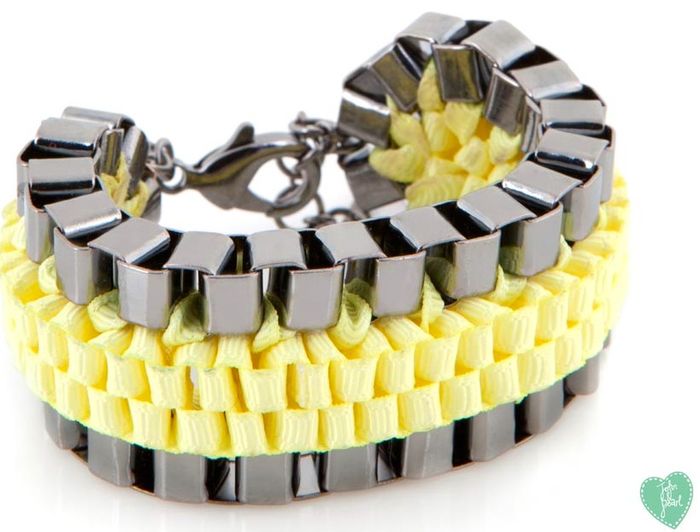 When it comes to studs, Queen Michelle is a much much bigger fan than I, but I found myself quite smitten with this necklace below. The Coco necklace is a large bib shape with looped chain creating an industrial looking 'lace' effect, hardened up with biker stud detailing.
Coco Necklace £99.00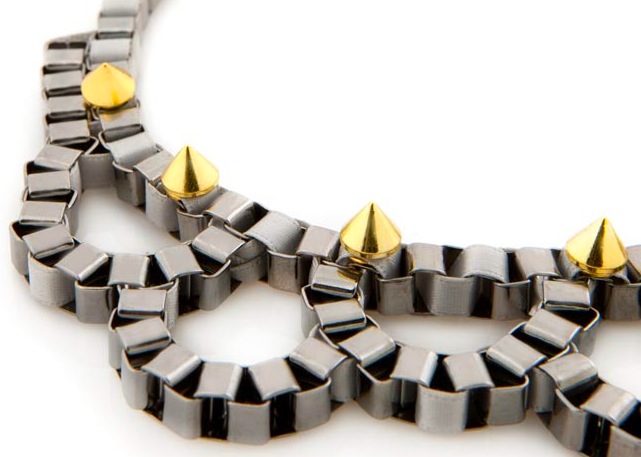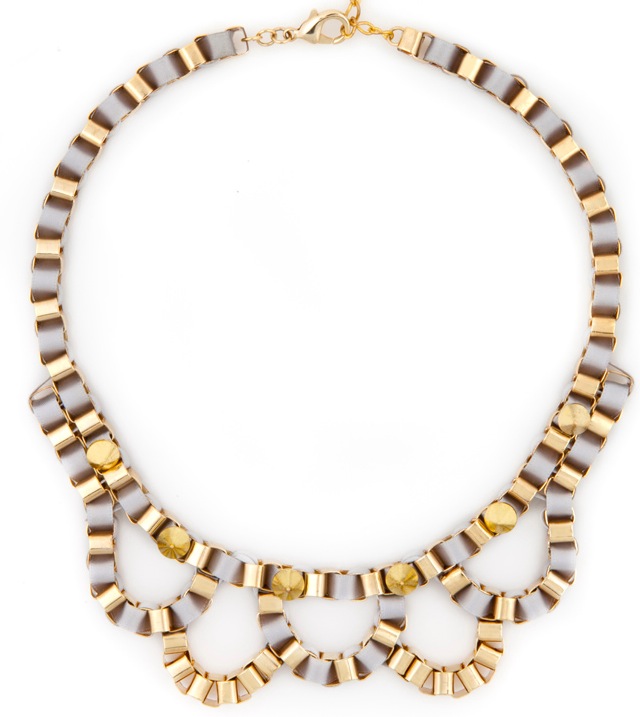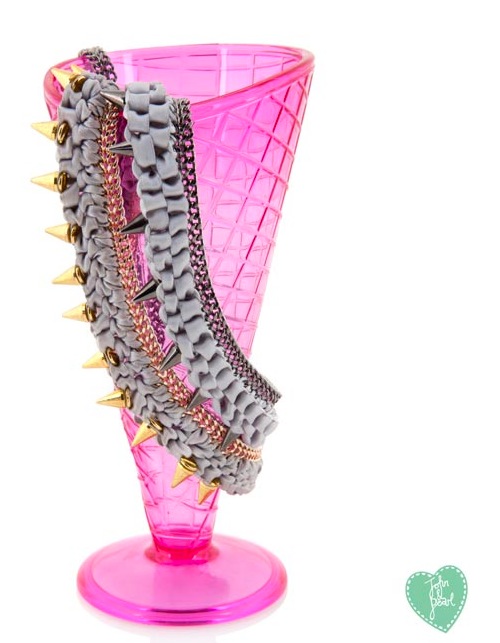 Now if you will excuse me,you can sod the swimming pool!
I'm off to put another scarf and the kettle on..
Queen Marie
x