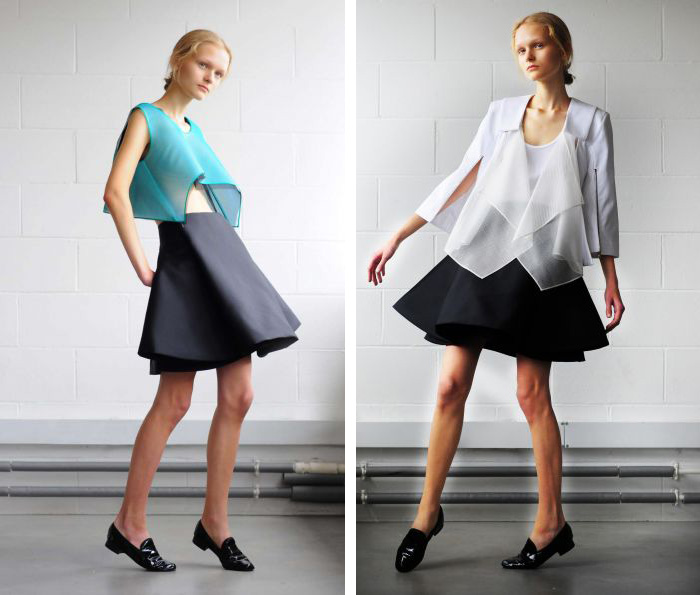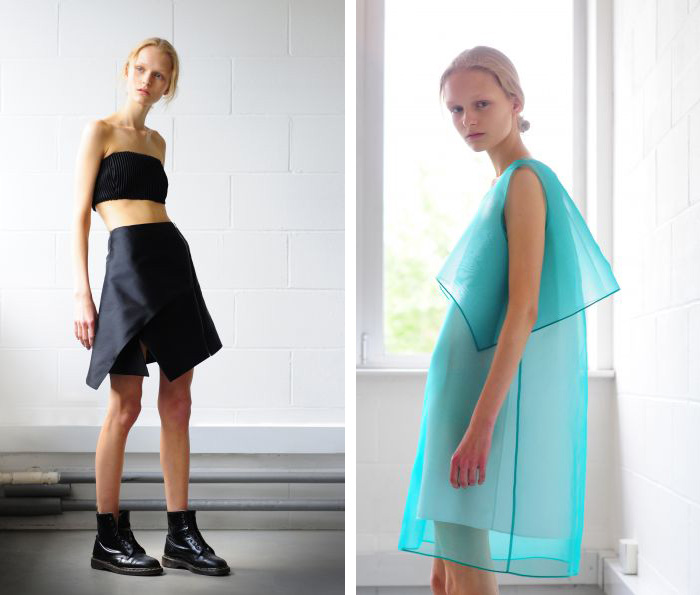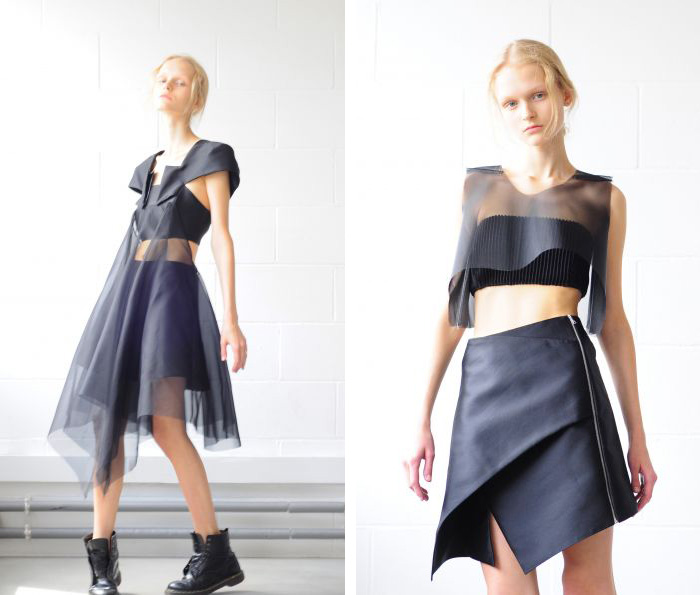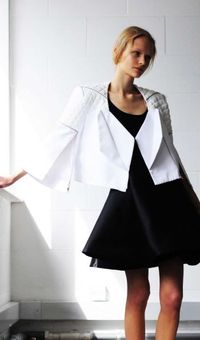 I don't know about anyone else, but I'm really ready for spring now.
I got disproportionately excited when Prince B pointed out recently that it's still light at 4pm. I can't wait of the day when I go home from work and it's still daylight, when actually feel like you have a little bit of time left in the day to do the pleasurable things in life. I'm also ready to lighten up my attire. Layers are great, for a while, but there comes a time when you just want to thow on a thin t-shirt and jacket and know you won't be uttertly freezing.
I also want to to bring those fresh, spring shades into my wardrobe and beautiful, diaphanous materials.
British-born designer, Melissa Diamantidi, embodies all these aspects in her small but perfectly formed SS13 collection. She graduated from Parsons, New York, in 2008 before relocating to London to work under the guidance of Roland Mouret.
 With two solid collections under her belt, she launched her first one from her London-based studio in 2011 and has already been featured in publications such as Vogue and Marie Claire.
"Melissa's collections consist of refined tailoring and unique drapery, challenging conventional methods of finishing. Constructive concepts develop into reflective movements, juxtaposing the aesthetics of modern femininity and understated details with sharp style lines and clean-cut silhouettes. In honor of supporting British manufacturers, all collections are produced in the UK."
In September last year, Melissa Diamantidi successfully launched her first show at London Fashion Week with Vauxhall Fashion Scout.
Queen Michelle