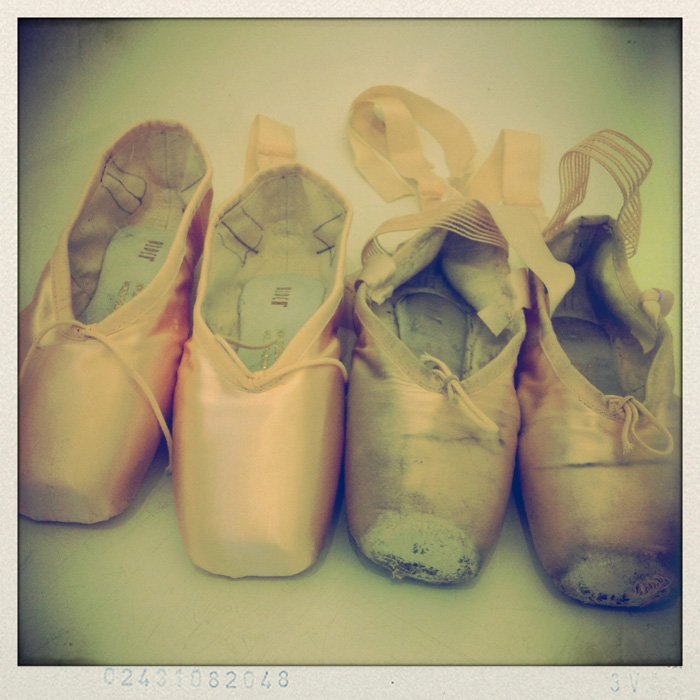 New year, new ballet grade. I am now in grade 4 - half way there!
It never fails to astound me just how big a jump there is from one grade to another. This grade is going to be, if what we've touched on so far is anything to go by, a hard one. It's generally much faster than the other 3 grades
This grade is also a little different because now our tutor has to also teach grade 1's in the same class. We're the 'big girls' in class!
We've only had two classes like this and so far none of us are really loving it though, having to share our beloved tutor. Before, we got a full hour of teaching time but now we only get half that, with the rest of the time spent waiting on grade 1's being taught. But hopefully this is just teething issues though, and it'll sort itself out over the next few weeks and we get back more teaching time. At the moment though, as we stand by the sidelines trying to teach ourselves, it's "like the blind leading the blind", as one of the girls rightly pointed out!
What is funny though is that our tutor has teaching notes, which normally you'd have to wrestle out of his cold, dead hands before he'd give you them, but now he has to give us his notes so we can try and practice the exercise while he teaches grade 1. It's killing him! It's hilarious, especially because we photograph the notes and he can't do a thing to stop us!
All that aside, it's still exciting to have gotten another grade under our belts. I'm most excited about seeing what we'll be doing in the centre. So far, we've just covered the port de bras exercise, which is just lovely. The higher up each grade you go, you more you actually feel like you are dancing.
Onwards and upwards really is quite magical.
Queen Michelle