"Hope smiles from the threshold of the year to come, 
Whispering 'it will be happier'..."               Alfred Tennyson

2013.
How the hell did that happen?
As we enter the 13th year of the 3rd Millenium, I'd just like to start by saying - Happy New Year to you and yours...
Hope your holidays were happy, filled with festive cheer and wonderful gifts that made your heart beat faster.
But if not, worry not, you were not alone. Here in The Palace ,it was another classic Christmas gift spectacular!
Tin of salmon? Check.
Cuticura Talc? Present and correct.
But this year, my Mother took it to giddy new heights...
I think she must have been chaneling Downton Abbey. What else could explain the pink and white spotted shower cap complete with a white bow, that made me look like a parlour maid called Daisy.
Hideous genius! I didn't even know you could buy things like this any more.
I'll bet your crappy present pile, is looking better already...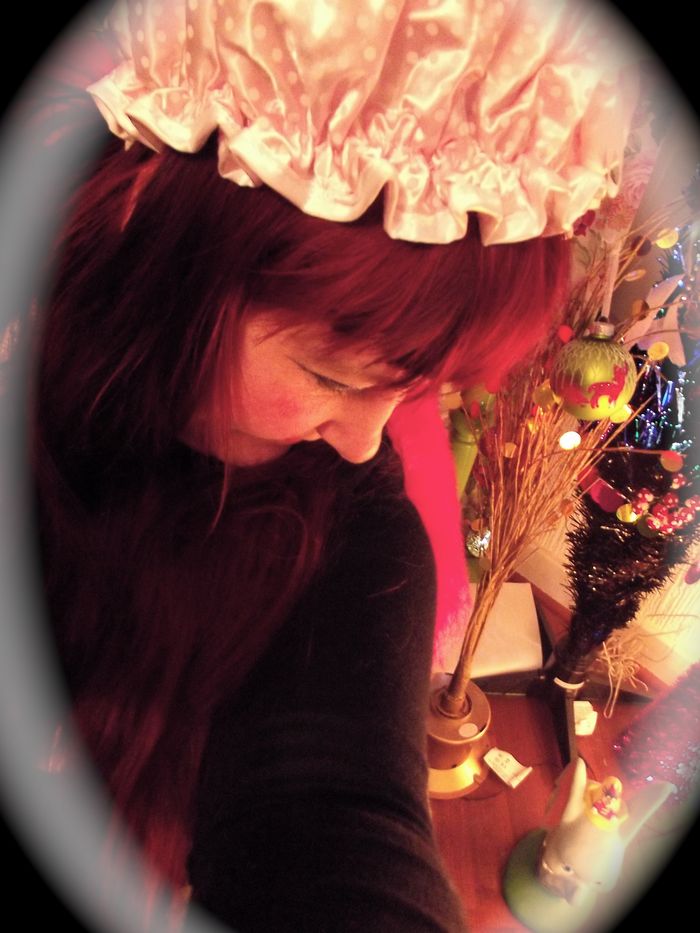 Now I'm not one for making New Years Resolutions but this year I want to-
Worry less, laugh more.
Drive less, cycle more.
Eat less, travel more.
Buy less, make more.
Sleep less, dance more.
I want to see my tree peony flower,write a book, go back to Detroit, fall in love and get married.
Whatever your resolutions, hopes and dreams are for this year, I hope they all come true.
Lets get this party started...
 Queen Marie
x