I was recently contacted by a representative of a new-ish headphone brand called Molami asking me if I'd like to try their headphones. Music is, as you know, a big part of my daily life and my head is rarely without a pair of headphones stuck to it. I am, however, quite pernicky with my headphones, having spent time as a DJ, so sound is usually more important to me that how the headphones look. I have a pair of full ear Sony headphones I've had for years because the sound is incredible. Do they look great? Not in the slightest, but they allow me to blast out Motorhead very loudly without annoying anyone else. 
My biggest issue with headphones is cannot, and will not, wear in-ear headphones. I hate them. They hurt my ears and they are not at all effective at keeping a person's music to themselves. So when Molami sent me a link to their site, the first thing I saw was a pair of in-ear headphones, a very beautiful version, it must be said, but no good for me. It was lunch time and I was in a hurry so I didn't explore the site. I simply said thanks but no thanks and explained my issues with such headphones. She emailed me again and told me scroll down. Doh!
When I did, I was utterly enthralled by what I saw - two other types of headphones that were full cup. But what struck me more was how stunning they were. I mean, really stunning.
Molami describe their brand: "Where superb audio is combined with avant-garde design, incorporating a function meets fashion ideal. Molami headphones are designed with the contemporary individual in mind."
Molami is the idea of industrial designer Maria von Euler, who studied in Stockholm, Sweden. Her experience working with Zound Industries inspired her degree project, which ultimately led her to create Molami.
Over several years, whilst developing her brand, Maria incorporated the process of tailoring and fashion design – how materials and shapes flatter the female form – into a methodical industrial design approach. Using this approach, she "sculpted headphones that frame and enhance the features of the feminine face." A first for the headphone industry.
Headphones designed for women. I'd be a liar of I said I didn't hate the way my Sony's make me look like some kind of Telly Tubby when I wear them. Their bulk makes it hard to wear a hood over them and interferes with any decent hairstyle I have been able to achieve that morning. But Maria has considered how women wear headphones, and the practicalities of having hair and hairstyles which headphones can interfere with.
Looking through the site again and my first instinct was to choose Pleat. A full ear headphone, the cup of which is designed to flatter the female jaw.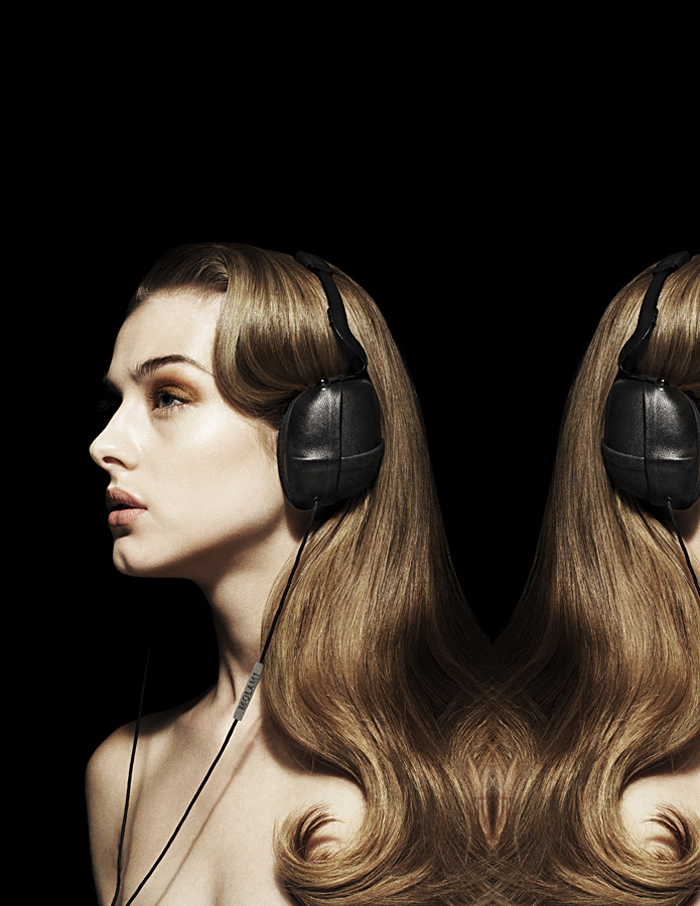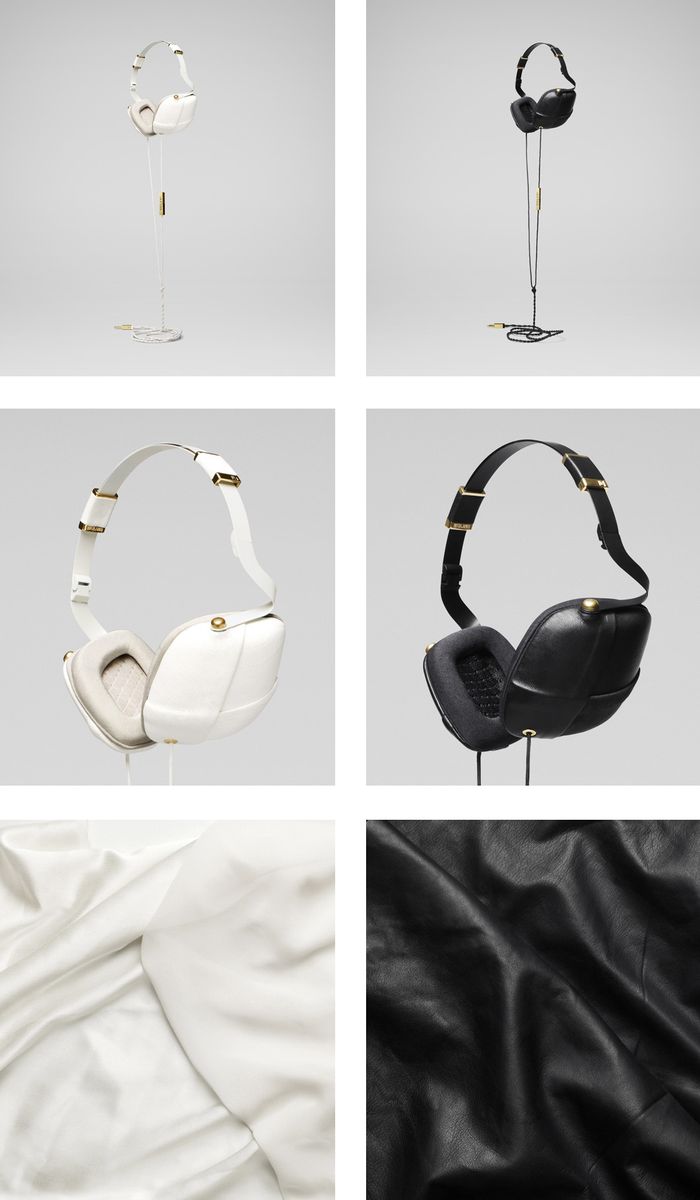 Pleat comes in:
If you can wear in-ear headphones, then Bight are the ones for you.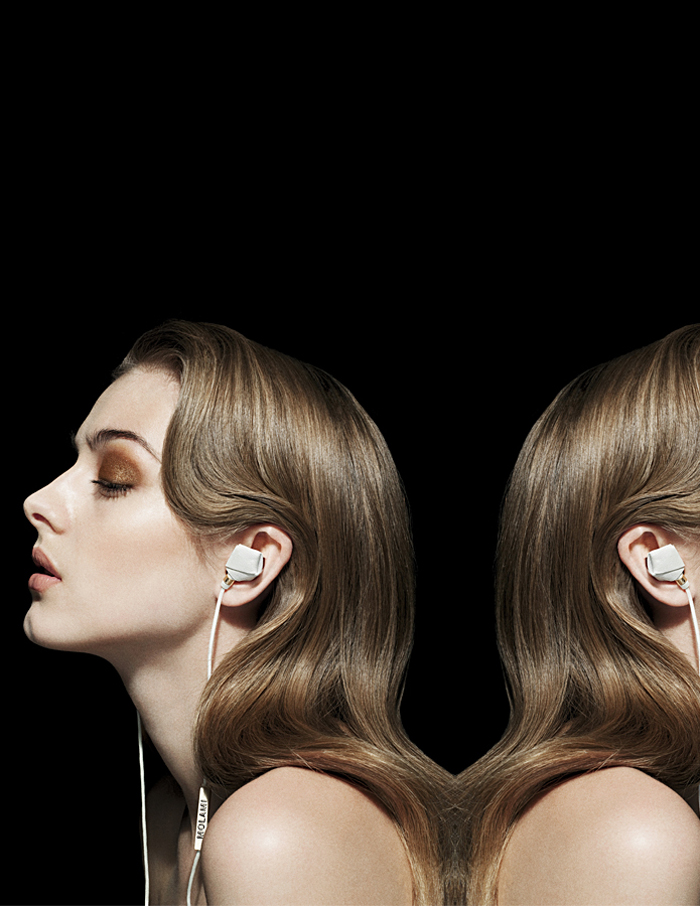 Bight comes in:
But the ones which intrigued me the most had to be Twine.
Twine is a soft headpiece made of silk-satin and chiffon blends that comfortably wraps around your head – giving you a unique listening experience. Those were like nothing I have ever seen before so I knew those were the ones I had to try.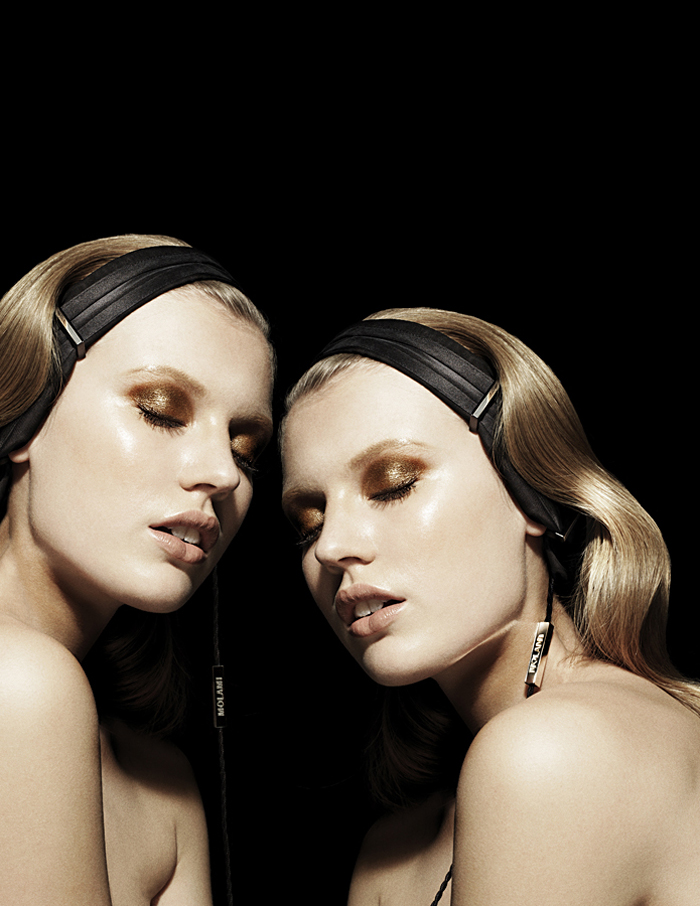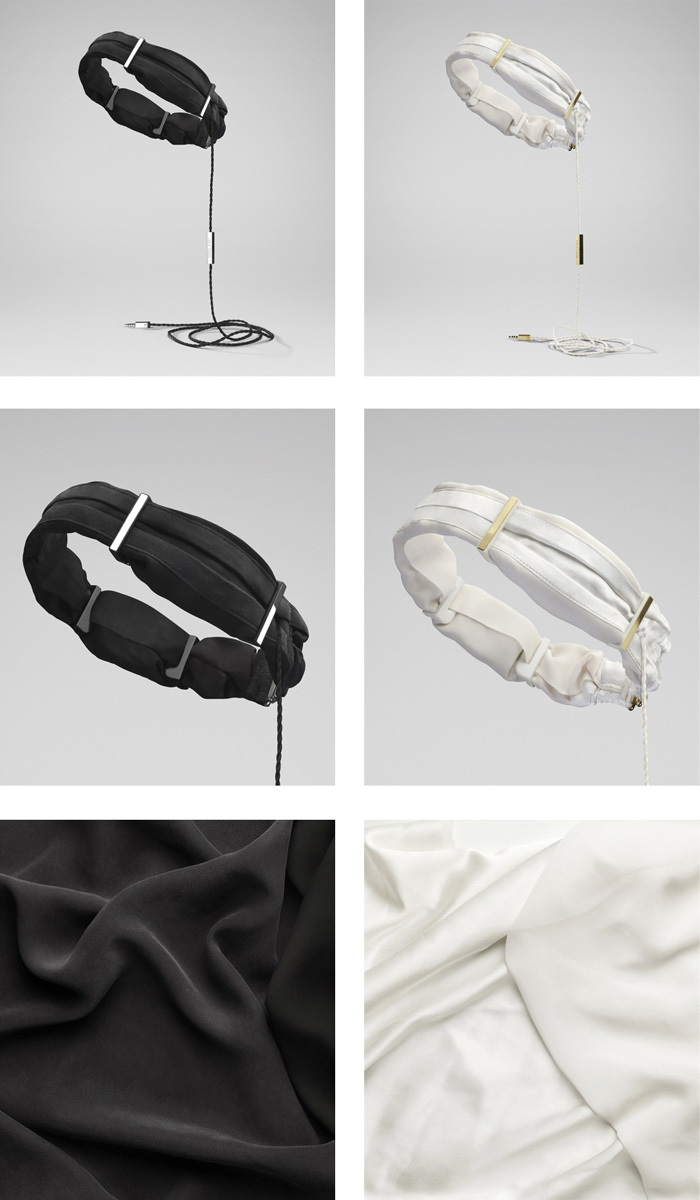 Twine comes in:
Black on Black
I cannot wait to try these out! I'm excited at the prospect of wearing headphones that not only give me the sound I want, but actually looks stunning too. I will, of course, report back.
Queen Michelle