Oh what's this now? A his 'n' hers outfit post? Crikey, that's a first for the blog!
Prince B is usually the one behind the camera, but a few weeks ago he was actually quite willing to stand in front of it to show off the awesome Harris Tweed Jaggy Nettle boots he's been wearing constantly. Leather with tweed panels, they fit perfectly with his penchent for mis-matching fairisle and plaid. The washed out drop crotch jeans finish off Prince B's outfit splendidly.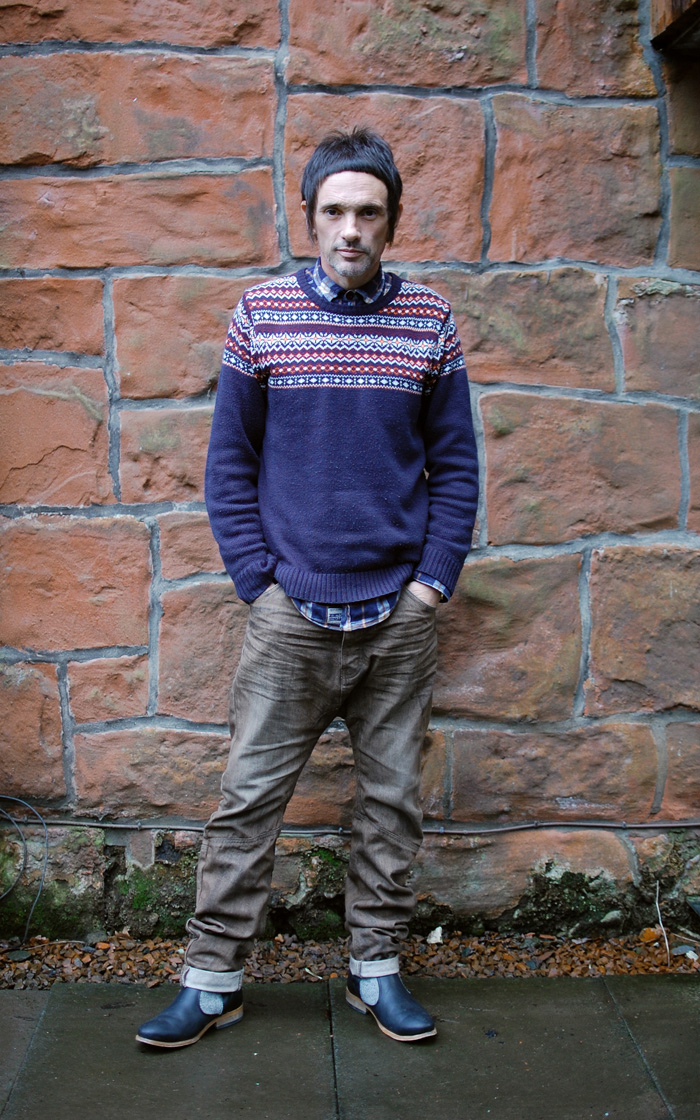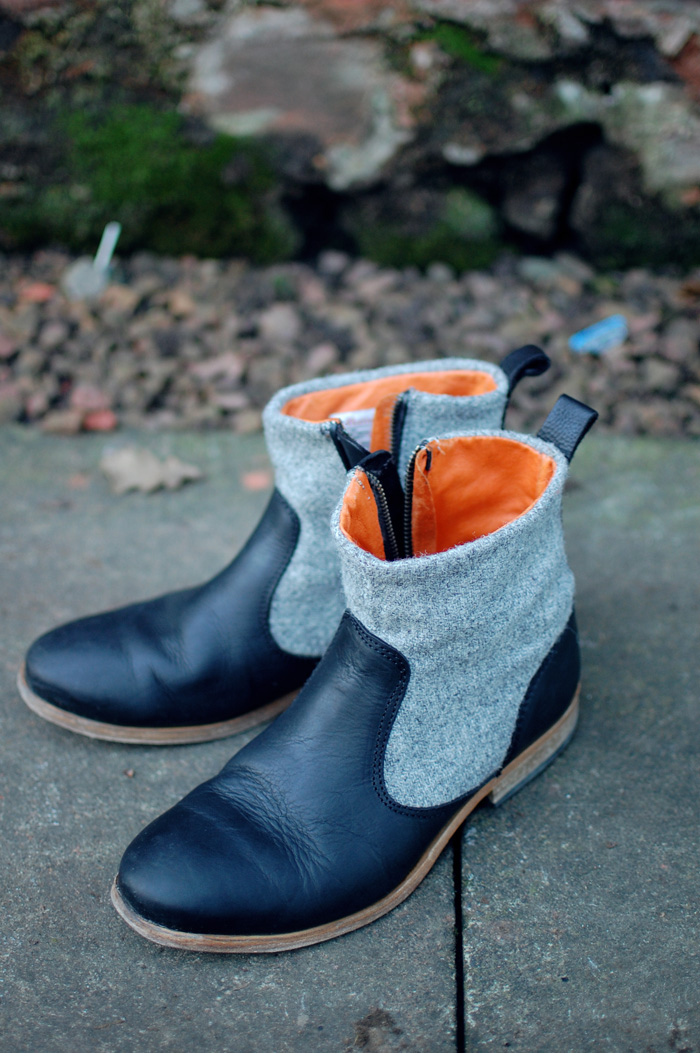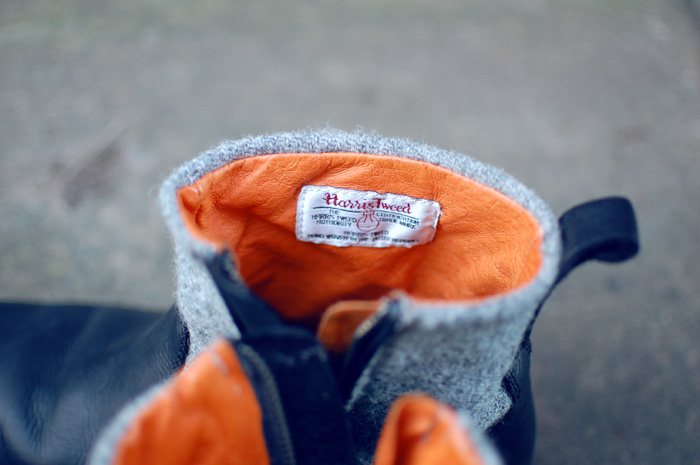 In the very near future, you are going to see that I'm very tentatively stepping into menswear territory with a JNXKOS release, for which Prince B will be my guinea pig.
The me part of this post? These Harris Tweed herringbone, low wedge Jaggy Nettle ankle boots I've been trekking around in. So utterly comfortable it's almost like wearing slippers to do my shopping.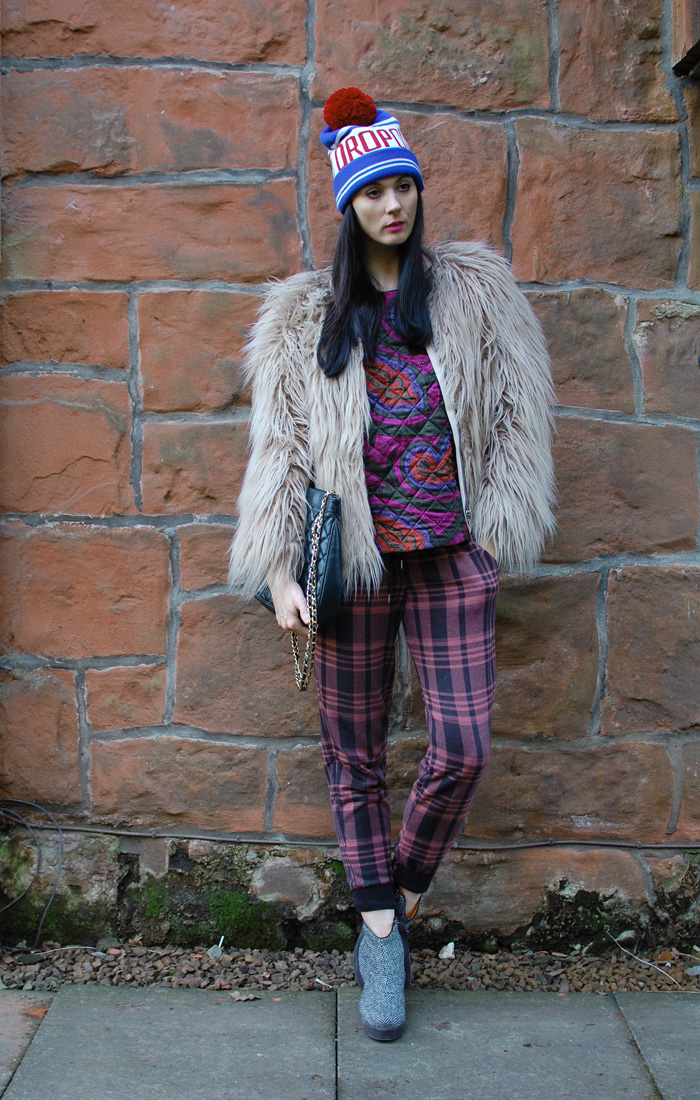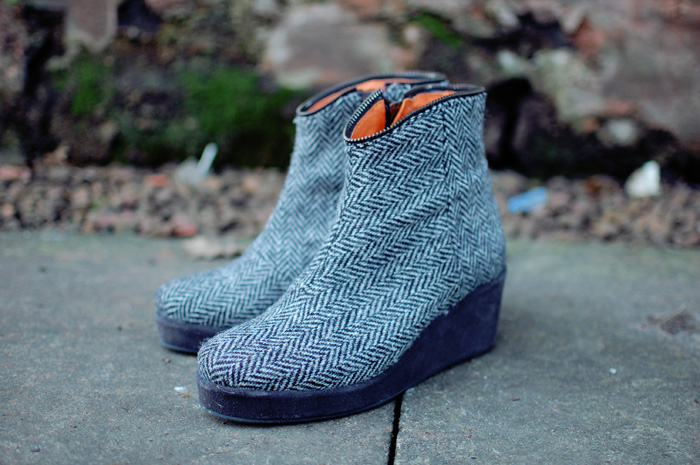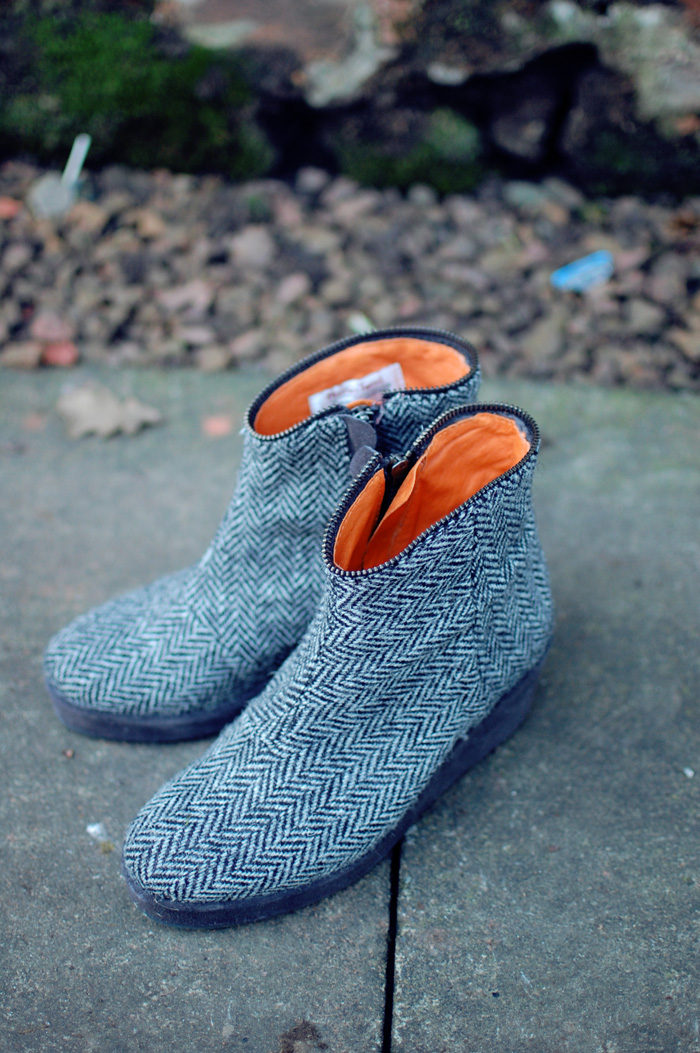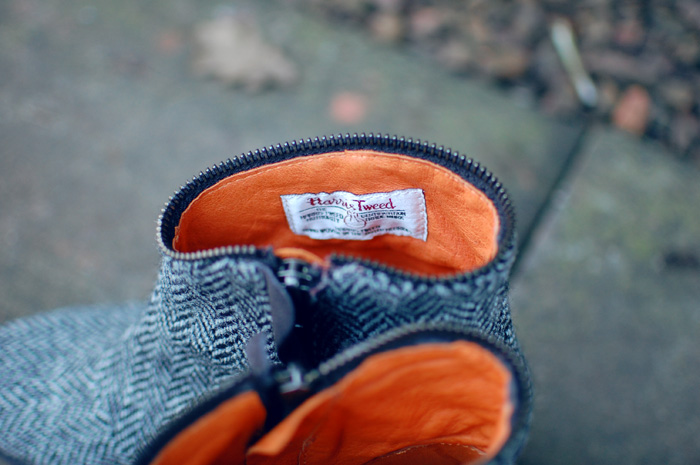 As someone who also enjoys partaking of the print clash, I combined the boots with tartan jogging trousers, worn here with purple paisley patterened J.W Anderson quilted top I snaffled in the sale, Zara fur coat and Lazy Oaf beanie. There are definitely a fair few random patterns thrown in there, but what the hell - if you can't look like you fell into the washing basket every once in a while, then what's the point of life? Actually, it could be argued I look like that rather a lot.
Queen Michelle