From FIfe to Egypt via London, that's quite a trip in anyone's books.
Last week we got an email from the lovely Hazel and Malaika from Chalk  
 Originally from the 'Kingdom of Fife', they now work by day as architects in London while at night  they are designing and hand-making jewellery in Hackney.
 They set up Chalk in 2010. Each item of jewellery is designed, laser cut and carefully assembled from acrylic, wood or leather. Both Malaika and Hazel have a passion for beautifully crafted design, from the scale of cities to bespoke jewellery pieces. The collections are inspired by the fantastic and spectacular as well as beauty in everyday items.
 So far they have launched four Collections which take their inspiration from journeys, architecture and design across varying cultures and eras.
It has to be said that I never tire of perspex but sometimes Queen Michelle thinks she has had enough. But their new Egyptian collection is sure to power up her love for perspex once more.
The late Queen Mum love love loved all things Egyptian as does our own Queen Michelle!
FLIGHT PENDANTS  -inspired by a journey to Cuba. £12 
 CHEVRON PENDANT  -Angular design pendant inspired by african textiles. £18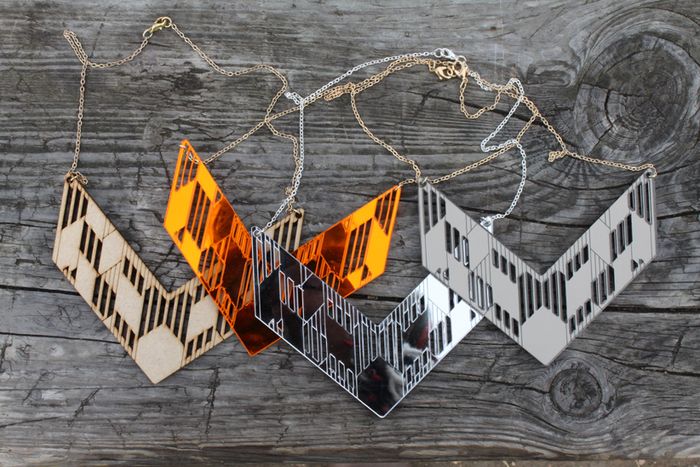 Large Egyptian necklace inspired  by Egyptian lines, patterns and jewellery £25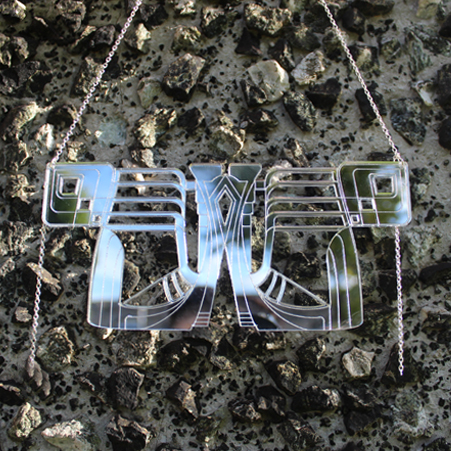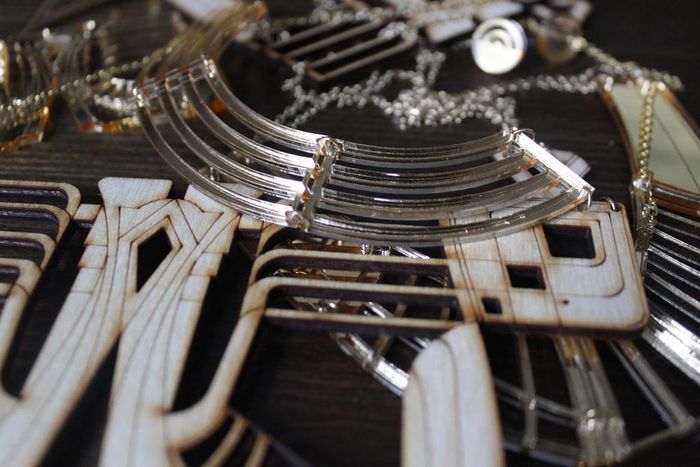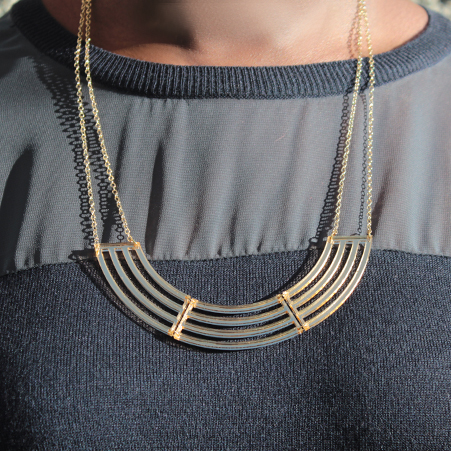 As for me, I'll take one of everything please in bright shiny orange.
Yum yum yum.
Queen Marie