"Joanna Pybus is a London based fashion designer, taking elements of popular culture and modern living, fusing them with a bold 1960's aesthetic, to create simple and flattering shapes, with 'pop' humour running throughout in cute character motifs and prints. Joanna graduated with a first class degree from the University of East London earlier this year."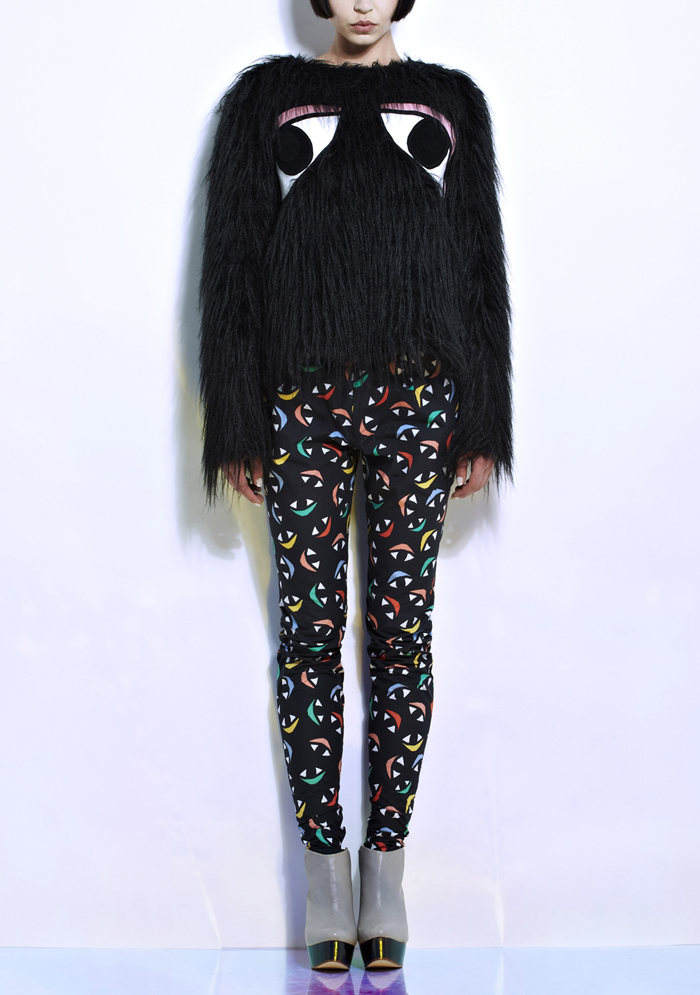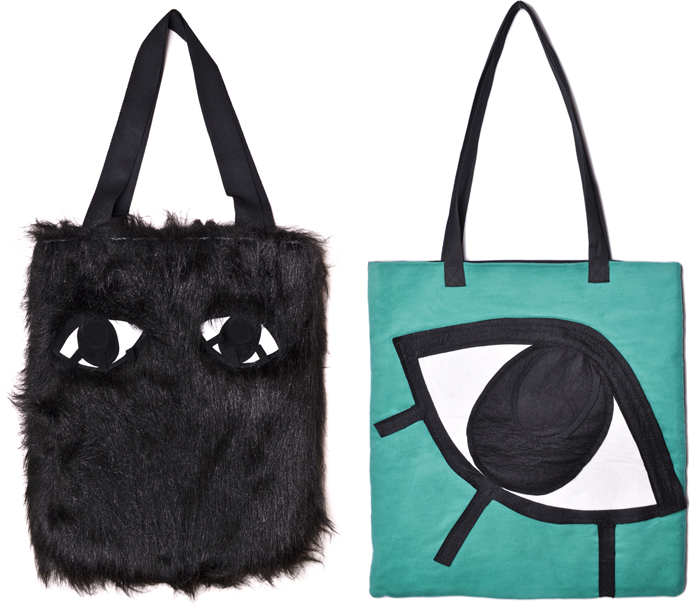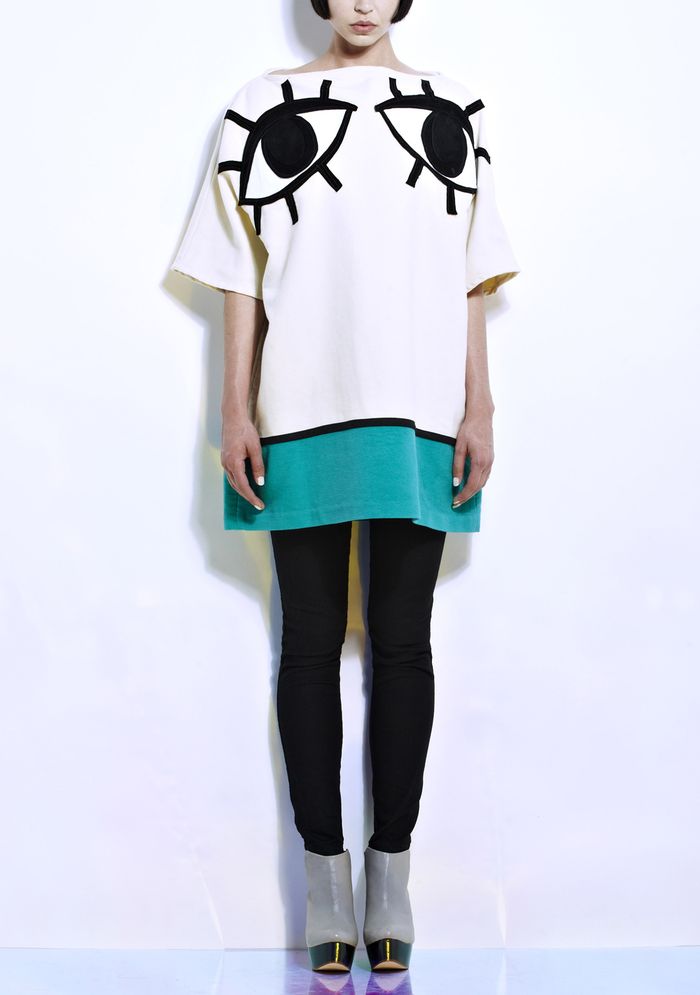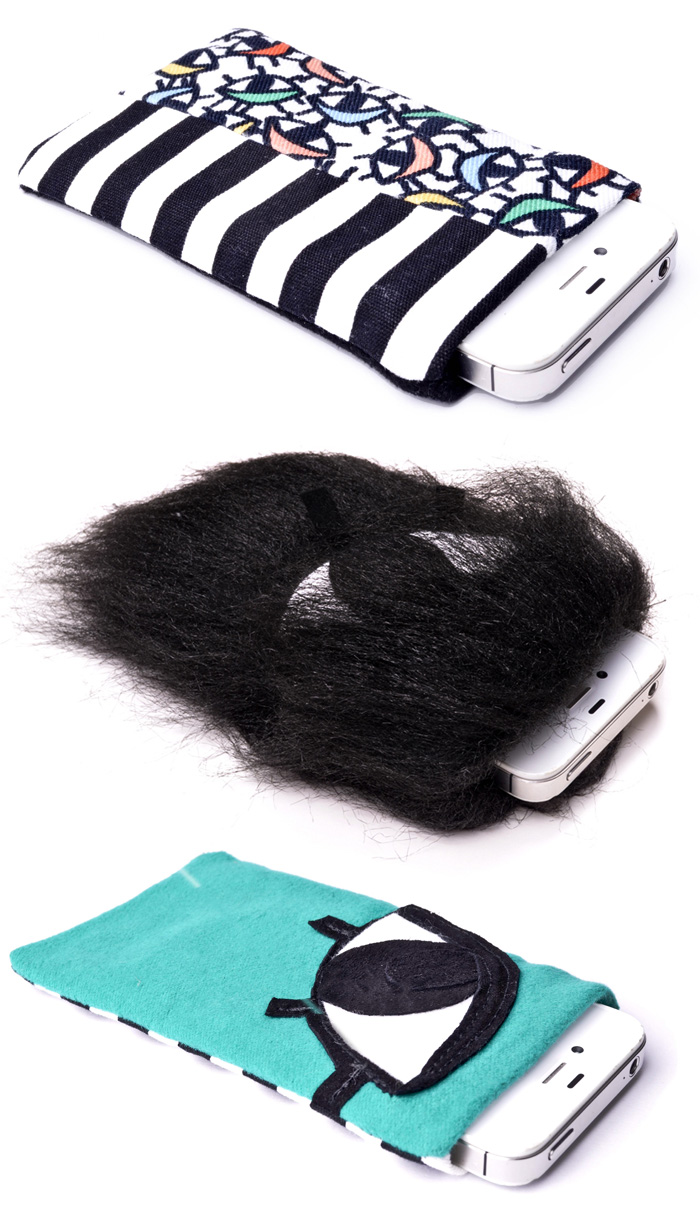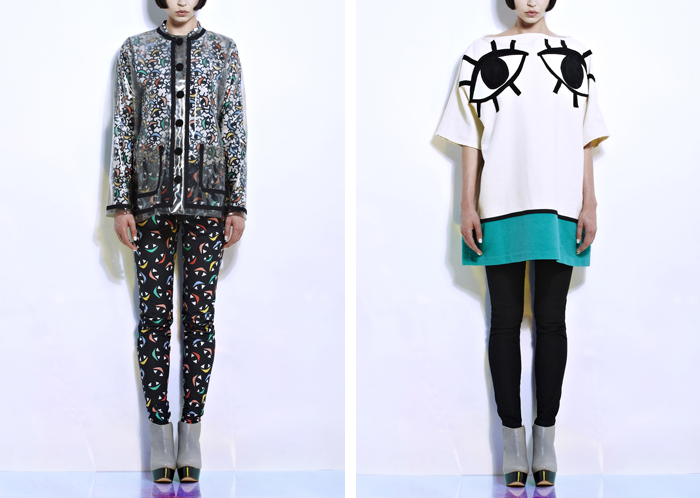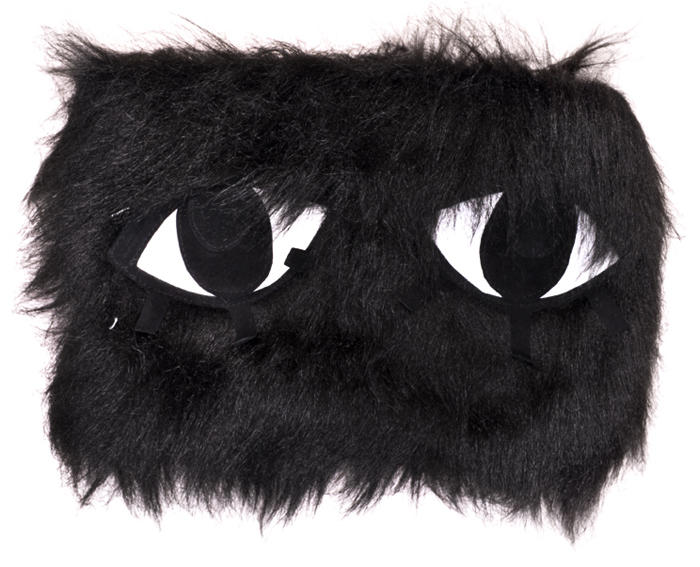 I love the humour in her work, and when I was asked to do a little style challenge for BENGT last year, I chose the black shaggy fur jumper as the focal point of the outfit. When I went outside, it certainly garnered lots of strange looks. Not suprising I suppose considering most of her pieces have large, muppet-esque eyes staring back at you.
The wonderful thing about about this designer is that all the acccessories, in particular, are so affordable, with iPhone covers costing as little as £15. But you know what's better than affordable? Free.
I have teamed up with BENGT to run a fun little Twitter competition, where you have the chance to win this excellent Joanna Pybus furry clutch.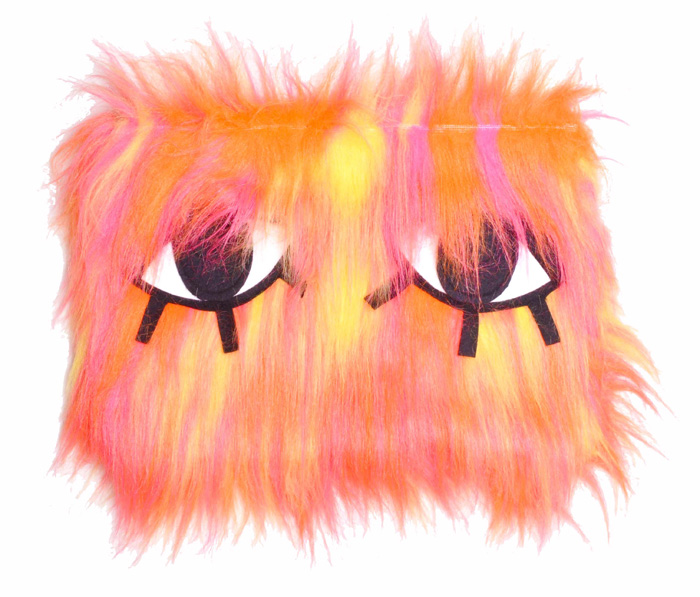 How could this little face not brighten up anyone's dull, dreary January?
All you need to do is get onto my Twitter account (@KingdomOfStyle) and look out for the competition tweet, for your chance to win.
Good luck face lovers!
Queen Michelle