I don't know about you, but in bleakest, darkest January, there is something deeply cheering in talking about Summer!
So yesterday when an email form the lovely Ula dropped into the inbox telling us about the new Polkadot Bag Collection for the Marni Summer Edition, it put a big smile on my face...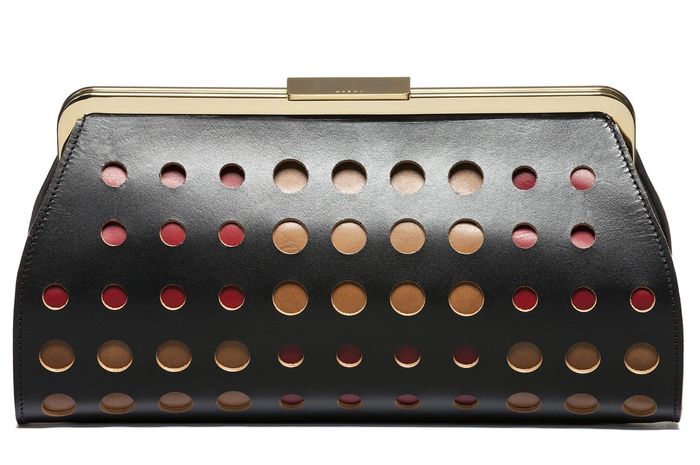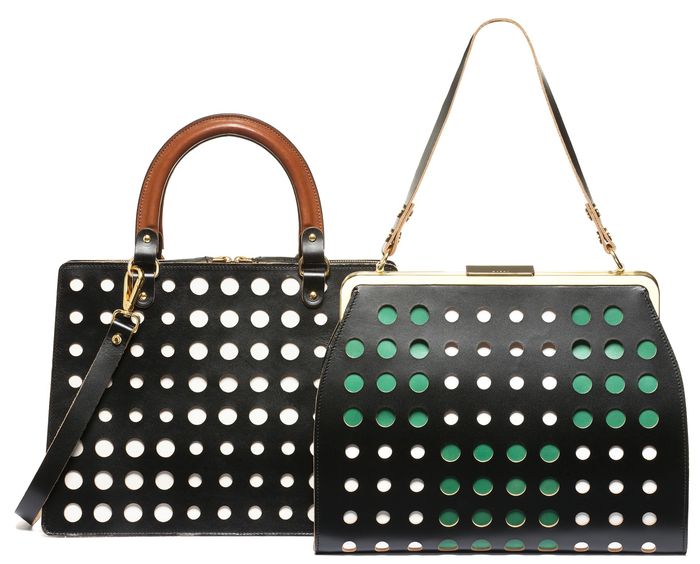 They immediately reminded me of a charming Dents bag I bought many years ago.
I was so taken with it's playful scalloped edge and shiny white patent spots that I bought two of them. One for me and one for Grande Empress Gillian.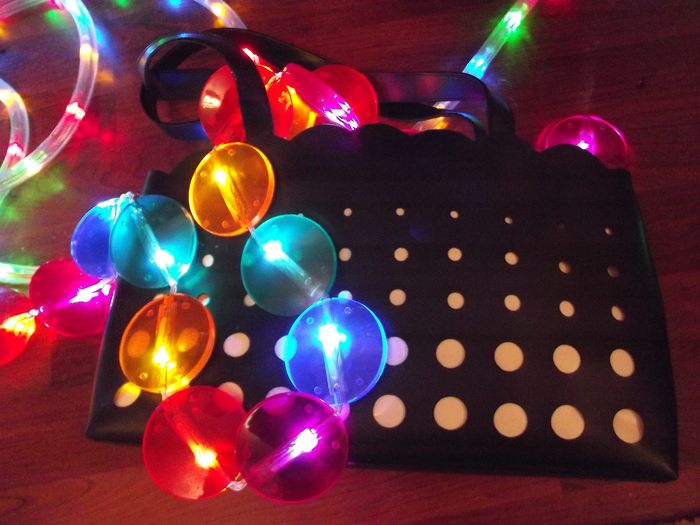 But being Marni, these bags are of course, playful in an entirely different way
The collection which comprises of handbags, shoppers, clutches with metal closures and frame bags is described as rigorous! -
"Rigorous shapes are made in dots-perforated calf leather with contrasting one tone or patchwork faux leather lining to enhance the idea of graphic addition, as a decorative element"
'Rigorous'  is such a strange word to describe a bag.
It reminded me of an interview I read once about the Britsh Op Artist Bridget Reily who described the dots used in several of her works as rigorous. Hmm, go figure...
 White Disks 1  Bridget Riley  1964            Bridget Riley - Encircling Discs with Black (1970)
Being Marni, these will doubtless cost a small fortune, so time methinks, to maybe dust down the old Dents number for the coming seasons...
Queen Marie