I mentioned in the post I wrote about James Lillis' new venture, Sophia James, that I'd be styling up a couple of pieces from the debut collection, well, true to my word, here I am doing just that.
I chose the cloak and sequin blazer to style up for this post, as both are incredibly versatile garments and ones which I know I would actually get tons of wear from.
Of course, the textures of each - the sequins on the blazers and the lush faux fur interior of the cloak - are what initially drew me to them and I immediately knew I wanted to wear both in one texture-fest of an outfit. Because both pieces bring lots of touchy-feely elements into the outfit, it meant I could dispense with colour entirely and swathe myself in all black everything. But in even simpler terms, I'm wearing a cloak. A cloak!
In the outfit, I'm also wearing a long hooded vest - another old Black Milk guinea pig garment I tested some years ago - Cheap Monday Jeans, Burberry Prorsum jeans, Future Classics dress, Erin Alexandra Klym necklaces and my trusty black beanie  hat. 
I wore this on the last day of my winter holidays and I have to say, sequins are surprisingly warm.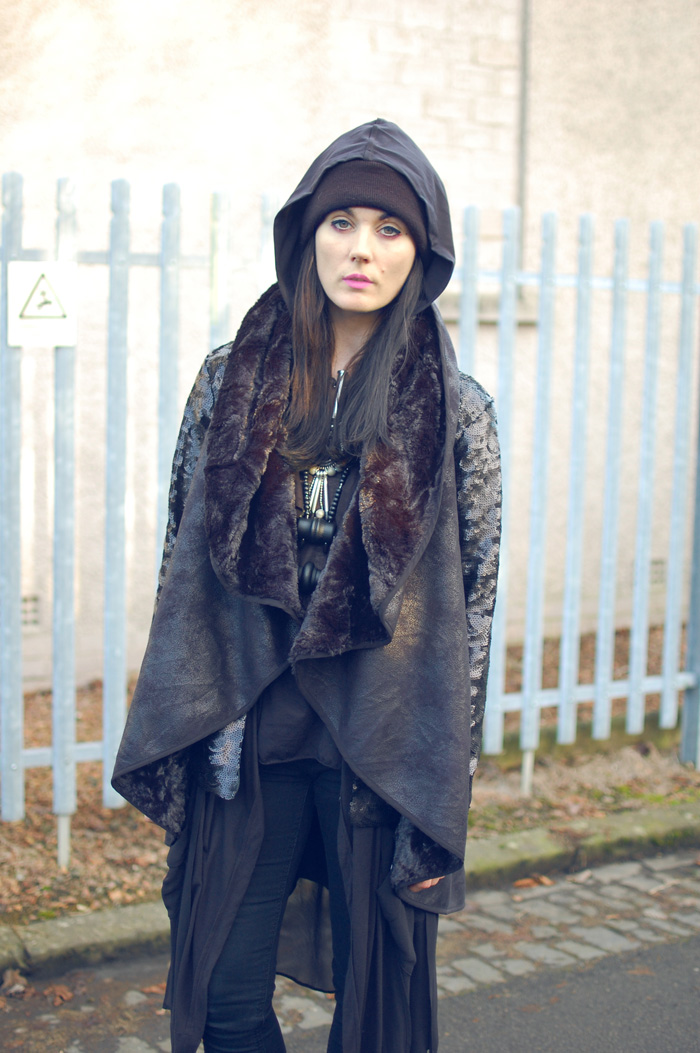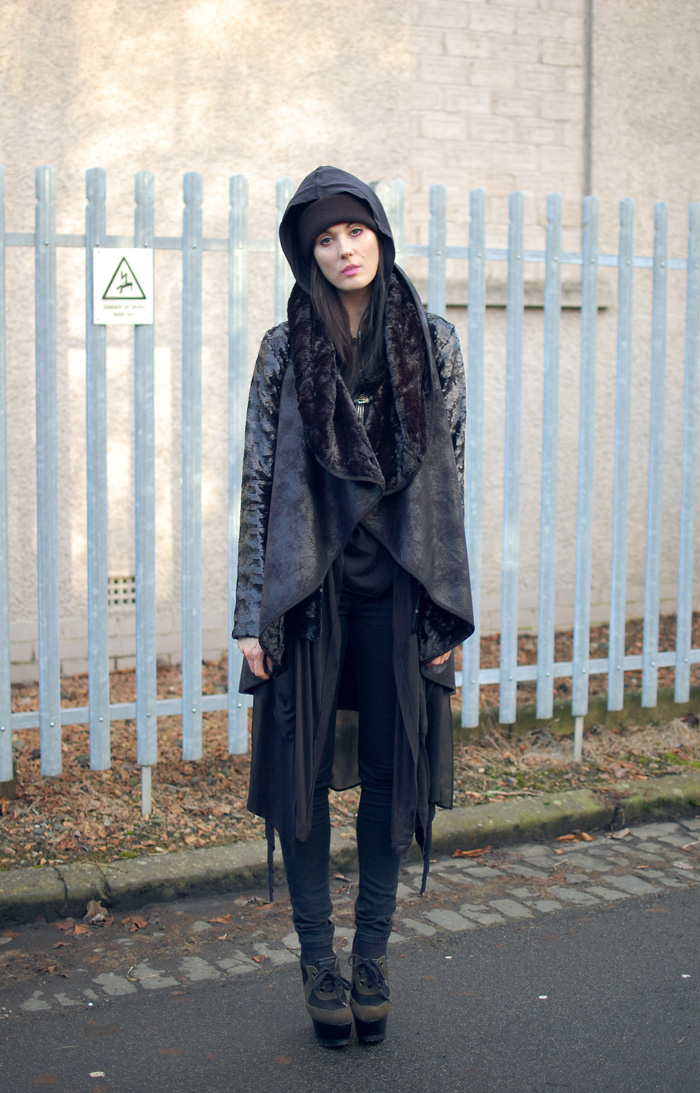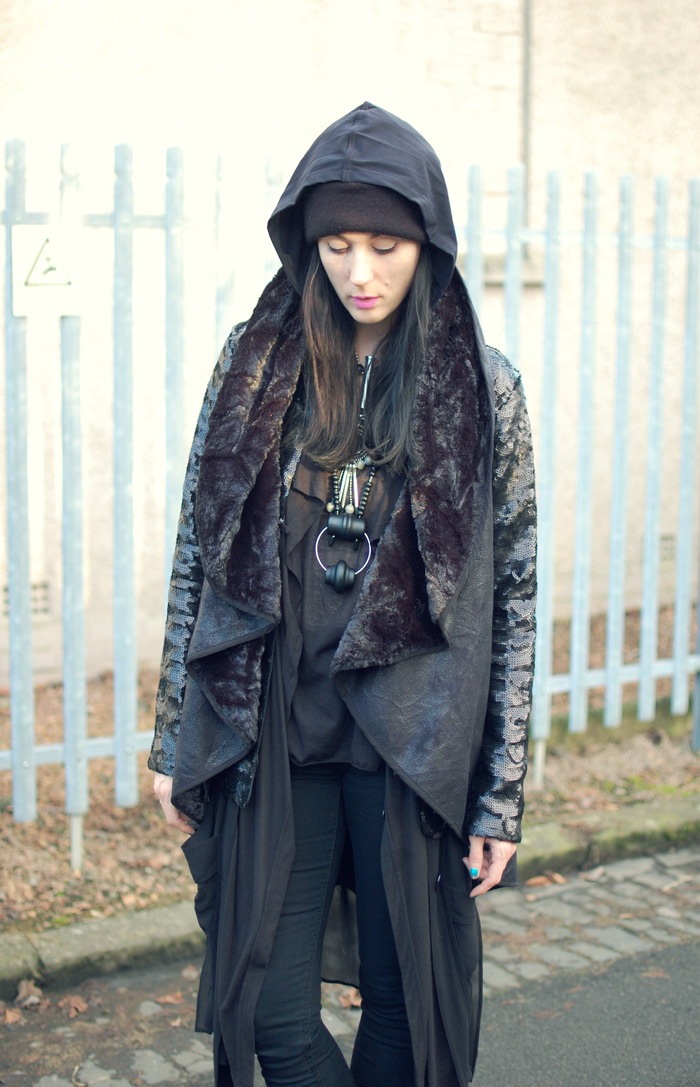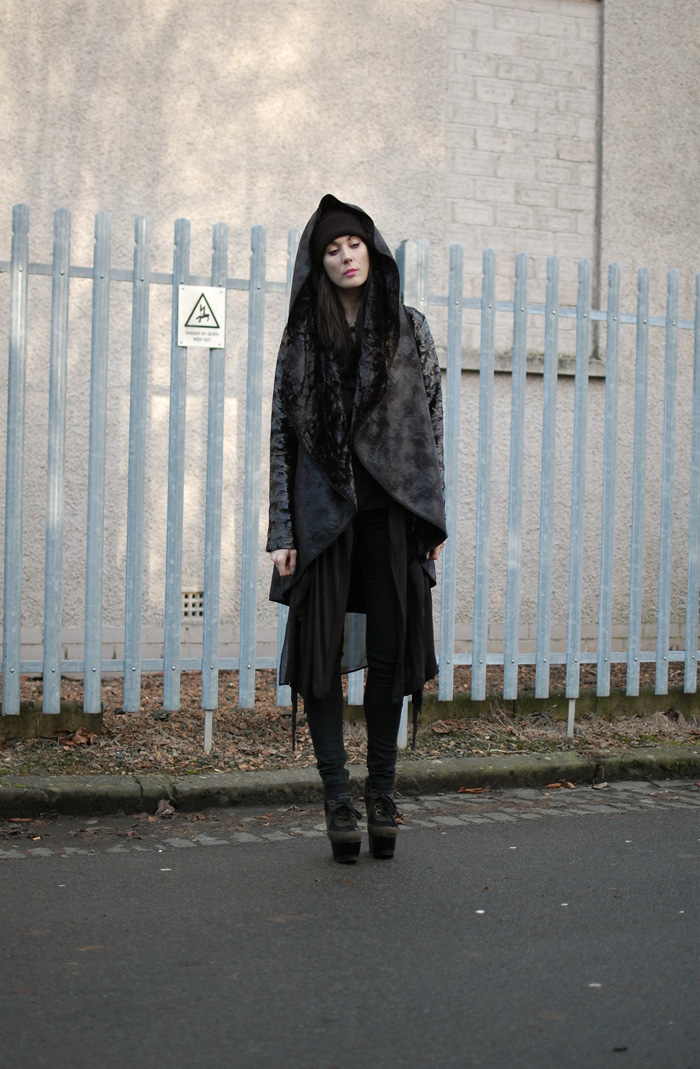 And, as I suspected, everything is beautifully made. The sequins aren't falling off and the jacket has a lovely little understated leather collar. The circular cut cloak is so simple in design, but massively effective. So much so it's already become a regular in my wardrobe, just throwing it over everything from camouflage to leather jackets.
Queen Michelle