Well, let me start off by wishing all our readers a very happy 2013 and it's lovely to be back blogging again. We are well rested after the break and are looking forward to spending 2013 with you, which will be our 7th year of blogging!
Today I'm going to start with the first outfit post of the year. I'm sharing with you the next JNXKOS piece, which is this jumper printed with an oversized dogstooth check.
When Jason said he would like to do this print, I ask that for JNXKOS it come with orange print on white jersey with contrasting black cuffs and hem. It will also be available in classic black print, for the less bold among us. I'm wearing a medium here, for a looser fit.
I have been wearing it so much since I got it last month and love how graphic the bright orange is with the white and black. Here, I paired it with a black and white ASOS checked skirt, orange and blue Kirsty Ward necklace, neon pink Primark shirt, Heavy Machine shoes, American Apparel spotty socks over orange tights and my Cambridge Satchel Company bag. Basically, getting as many little neon details in there as possible. It's a very preppy, almost schoolgirlish look, but I think I manage to pull it off.
To say I love this jumper would be an understatement. So much so, I want it in other colours now too (oh, hi Jason! *lime green she whispers*).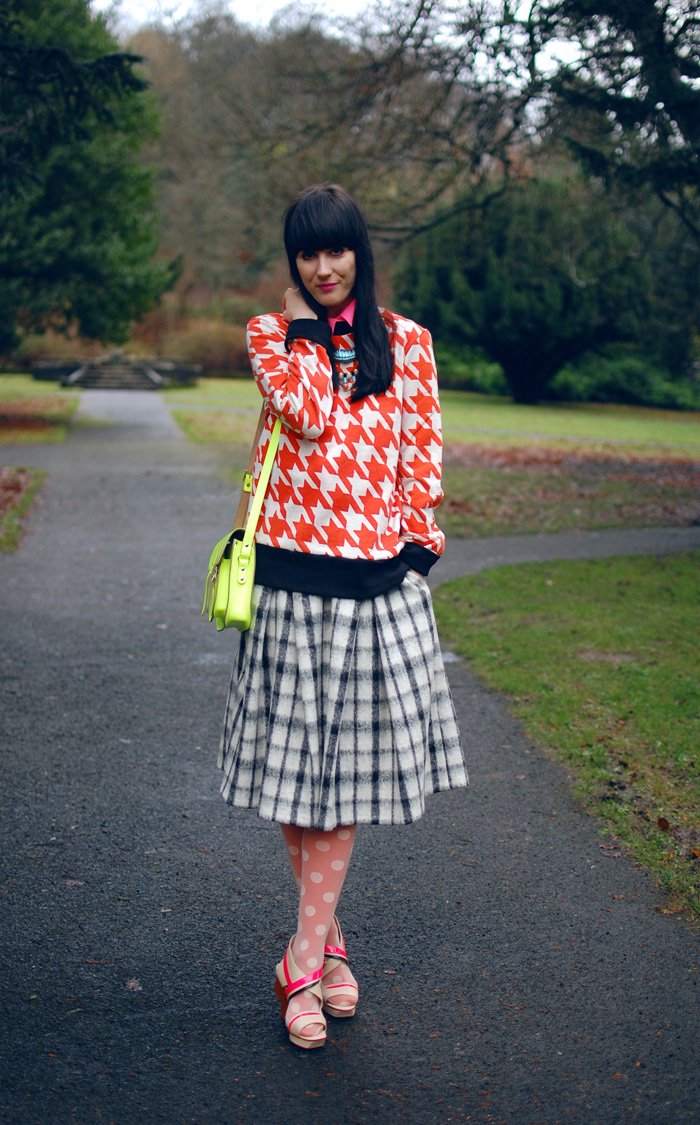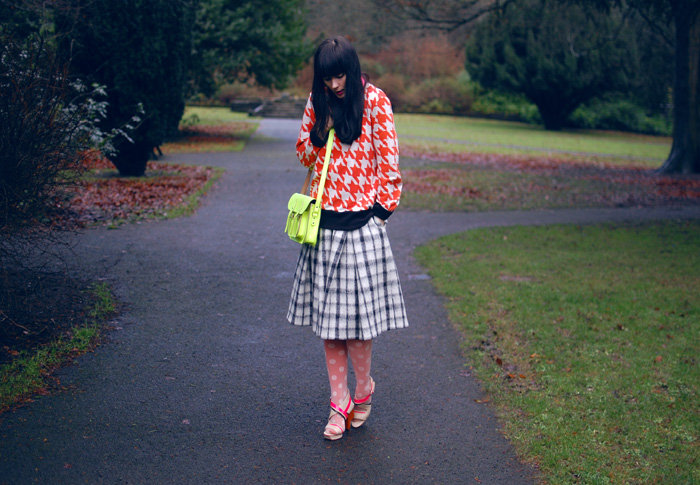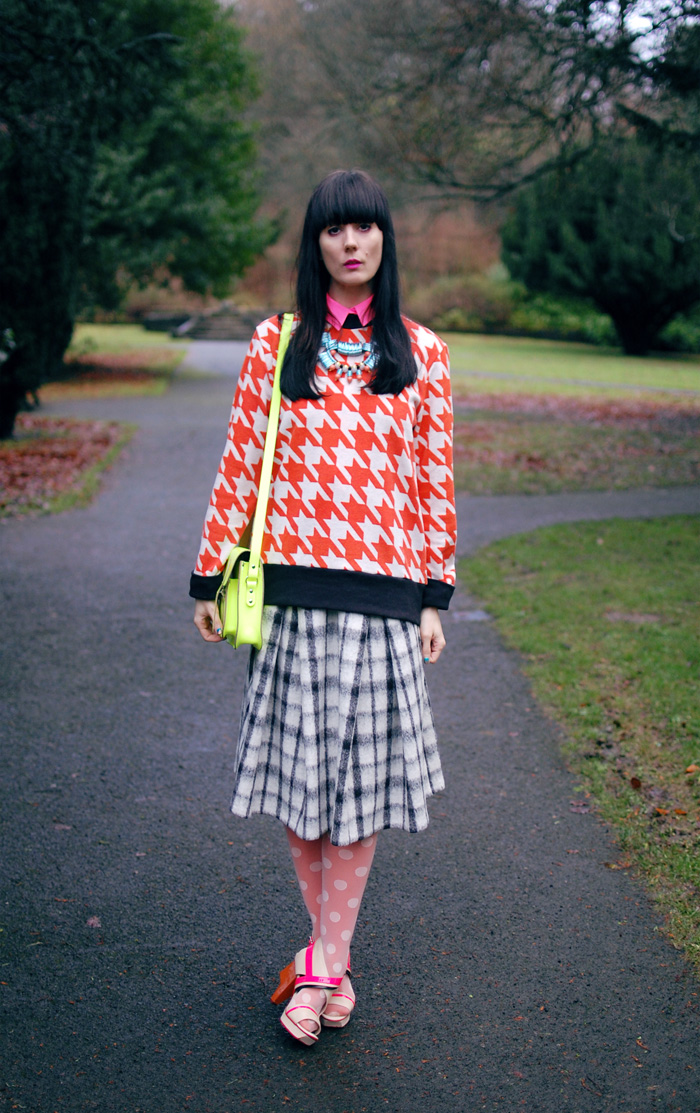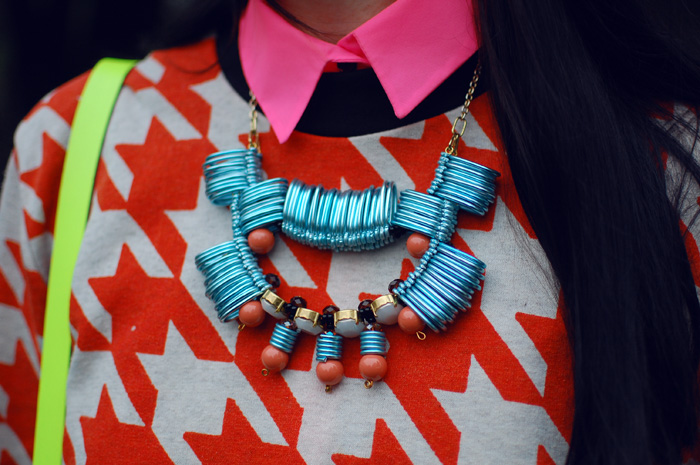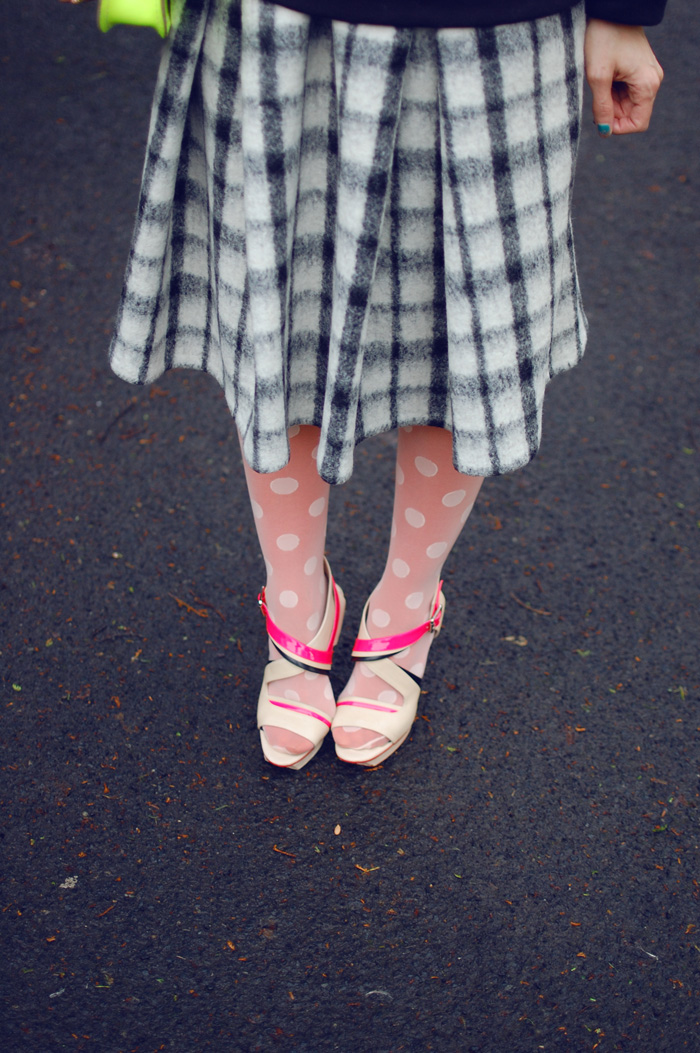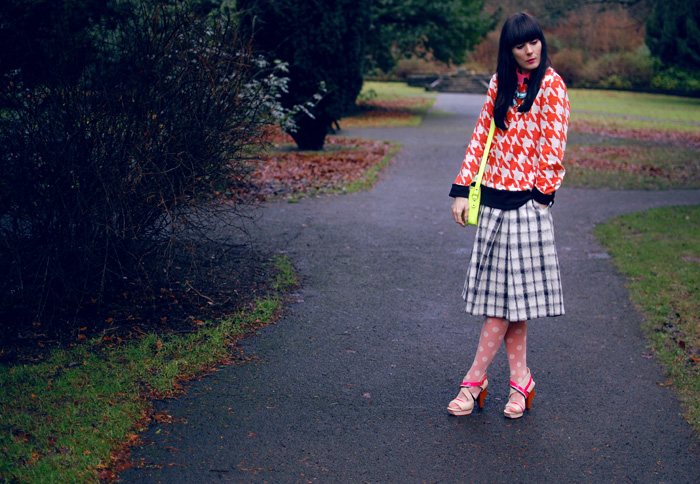 Inside my skirt pocket I had nuts for the squirrels, trying to entice them over to eat from my hand, but I failed to find the right squirrel call. Not sure what the correct squirrel call is, but I found out "come here you dumbass" wasn't it.
In the end, the nuts just got thrown randomly and the squirrels seemed content with that arrangement.
JNXKOS houndstooth sweathshirt available to buy here.
Kingdom of Style Readers can get 20% off this jumper until midnight (GMT) Friday 11th, by entering code 2013 at checkout.
Queen Michelle