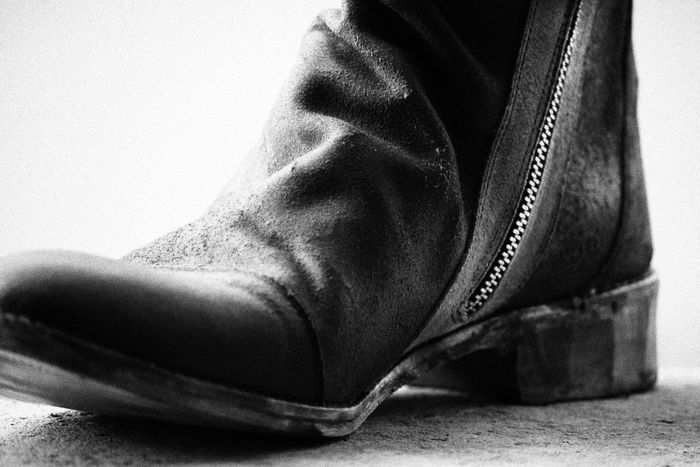 I know that's a very strange question.
But that is exactly the thought that popped onto my head last week,when an email popped into The Kingdom from Luise & Franck, The Individualist(s) ...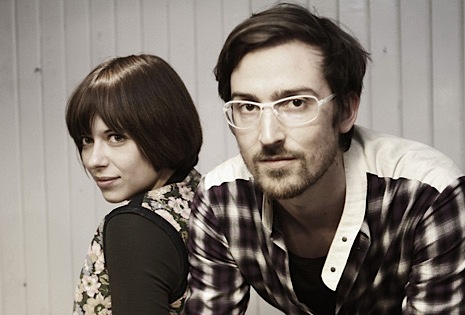 Together they produce quiet, subtle, understated pieces which are rich in texture and finishing details.
I wouldn't go so far as to call them melancholic but there is a sadness here which I can't quite explain. But perhaps that says more about my outlook right now than their aesthetic.
Oh heaven help me, I'm coming over all 'Death in Venice' here.
"Sights and impressions which others brush aside with a glance, a light comment, a smile, occupy him more than their due; they sink silently in, they take on meaning, they become experience, emotion, adventure. Solitude gives birth to the original in us, to beauty unfamiliar and perilous - to poetry. "
Who are you?
Luise Schwarze and Franck Pouch. We met in 2005 in Paris and launched our label Luise&Franck in 2008, which became The Individualist(s).
A few words about this collection...
 "The Sound of Silence" is a poetic interpretation of the life of a man. It interprets the emotions he feels while evolving from birth to death.
How would you define your style?
Minimalist, contemporary and poetic.
 What inspires you?
Our inspiration is more conceptual than pragmatic. It stems from emotions that we share. Most often, it takes its root in our artistic universe (painting, photography, music...), and from what we see and feel.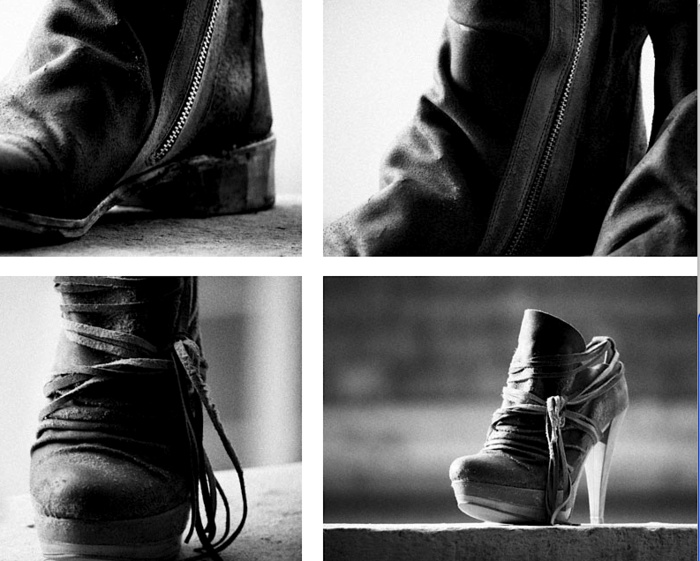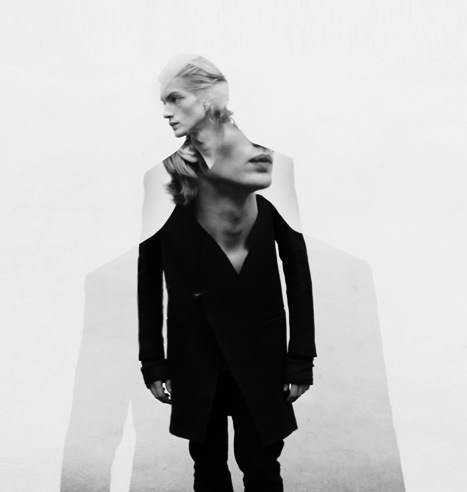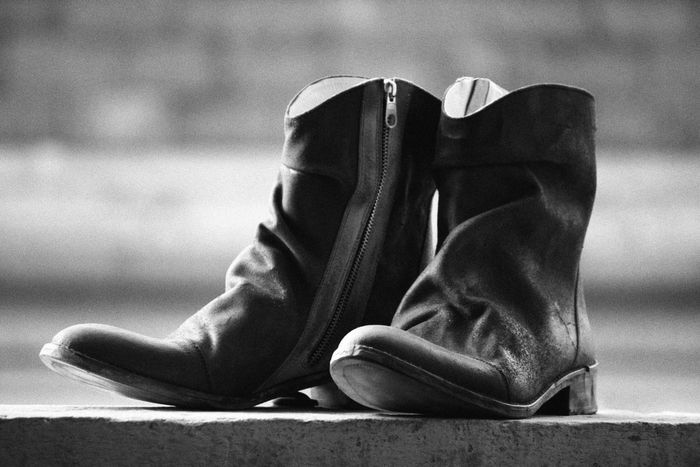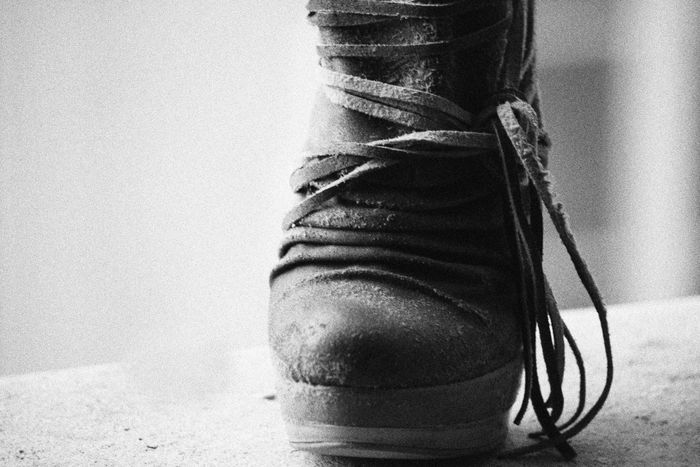 Although I can't and wouldn't wear a close, slim fitting silhouette, I do like it on others, especially boys. 
With it's overlong sleeves, I love this top...
High Collar Top - sprinkled black cotton top, long sleeves, contrasting selvedges.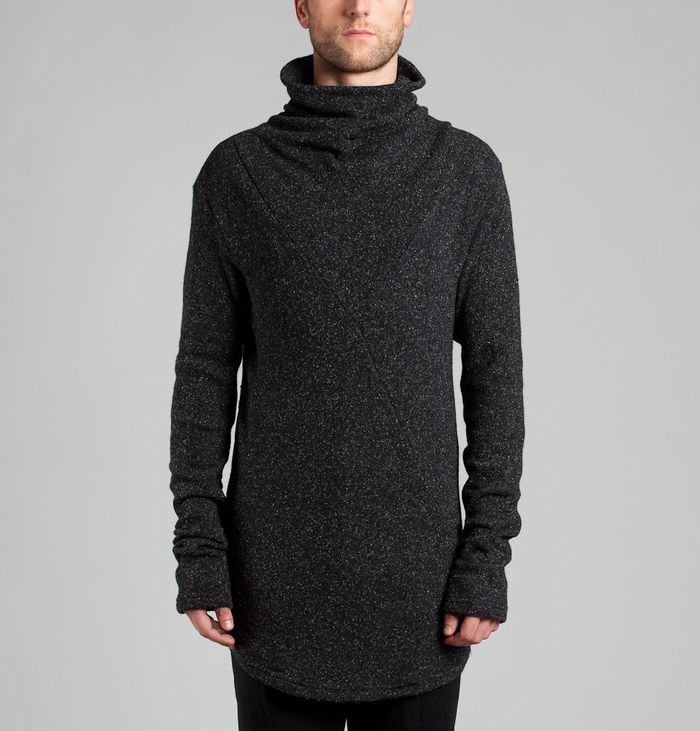 You can find a selection of their work here at the fabulous fabulous L'Exception...
Queen Marie