Oh howI love Sonar but after suffering from really bad heatstroke two years in a row, I've been giving it a miss for several years now.
Every year Telf tells me, it won't be that warm and that I'll be fine  and every year I scoff at him and refuse to go. Only to wish I had gone the minute they all get on the plane to Barcelona
But this year, I think I'm going to have risk it for a biscuit.
The three-day event in June will be the 20th anniversary of Sonar and to mark the occasion  Kraftwerk,will be there with a new 3D show. Eeeeeek.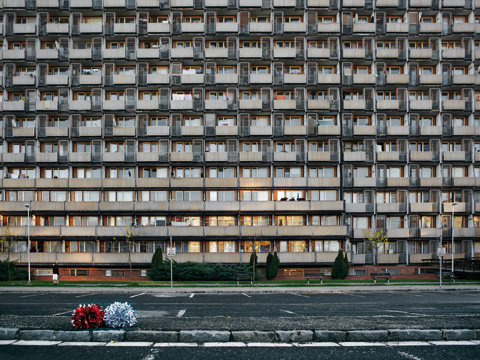 Kraftwerk in 3D, how can I miss this....
 The prestigious German group  was founded in 1970 and has been one of the most influential outfits in the music of the last 40 years, in electronica and in popular music in general. Their eight studio albums are more than classics - they are true anthems in recent music history. For their performance at Sonar 2013, Kraftwerk will be reviewing their hits with a unique and updated sound at SonarClub, the festival's main stage. Their new show adapts 3D technology to their own language and gives body and volume to the powerful imagery that has accompanied them throughout their career. The show can be enjoyed with standard 3D glasses.
 It may be hard to believe it now, but years ago we didn't have Zara in the UK, so when we were at Sonar, Lady Lisa and I always had to try and sneak away for a couple of hours during the day to have a good prowl. This year I think I may well have to have aprowl around Bimba and Lola
 This playful Spanish label was launched in 2005 by two sisters Maria and Uxia Dominguez and although they now have an outlet on the Kings Road, they don't yet have stores in the UK...
Pass the sunscreen, Sonar here I come...
Queen Marie