Just when you think, you have seen every take on 'shoes as sculpture' there is, along comes someone like Cat Potter and rewrites the book..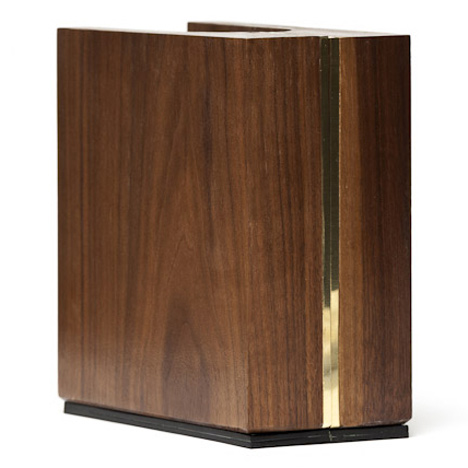 The object above and those below are not book ends or indeed any other item of furniture. They are shoes!
Part of Potter's Pernilla collection, where she has appropriated industrial design and manufacturing processes to bespoke shoemaking with astonishing results...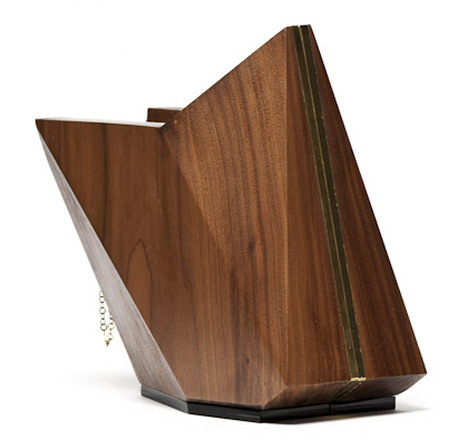 Swiss-born Cat is a London-based fashion artist specializing in conceptual footwear.
A Fine Art and Curation graduate, her first collection featured unusual silhouettes whilst staying true to traditional footwear-making principles. A year later, her body of work secured her a place on the prestigious MA Fashion Footwear course at London College of Fashion. 
 This is her PERNILLA collection which steps out of the traditional concept of footwear and blurs the line between 'shoe' and 'artefact'.
Grounded in a unique interpretation of architecture and sculpture, the collection is based on complex CadCam work and a labour intensive fabrication process using 3-axis milling machines.
The result is a series of sophisticated and elegant sculptural forms made from different types of wood that trace the silhouette form of the foot on the inside while diffusing its profile on the outside. That old film quote -"boxy but good" springs to mind. You would be like a little wooden geisha in these...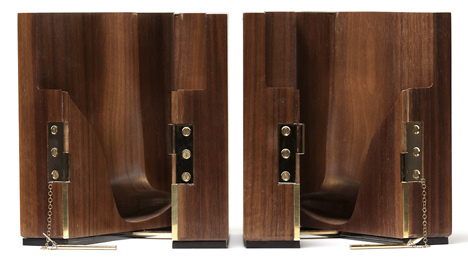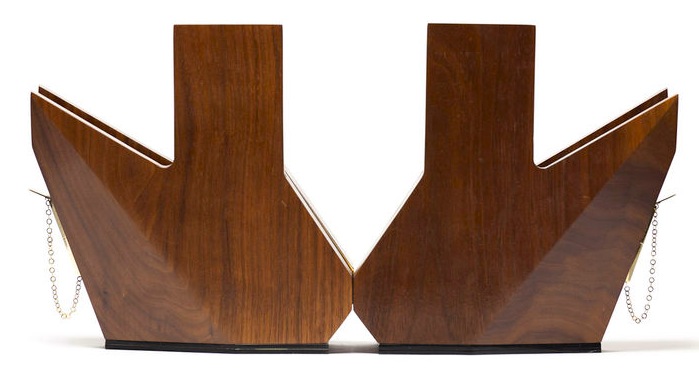 The collection won the Jimmy Choo MA Final Collection Award for Excellence 2012 from the Cordwainer's Guild and was runner up for the MA Design Award for Best Collection in 2012 from the London College of Fashion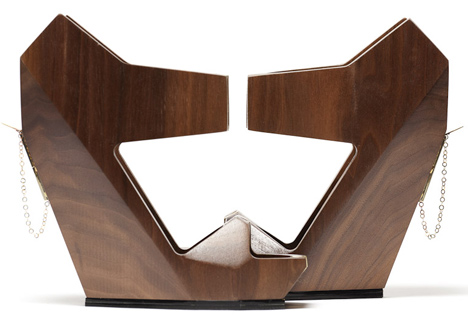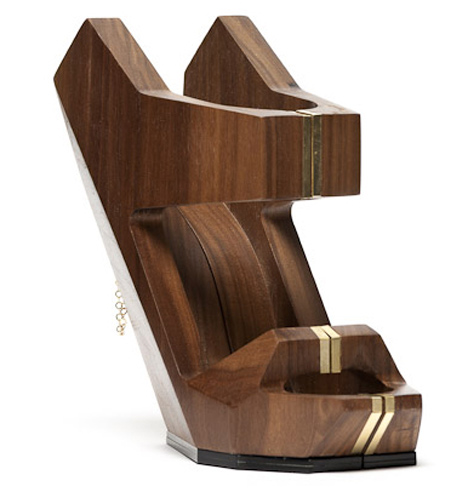 Cats work has never been seen before in a retail environment , but as from yesterday, you can see her work and that of another emerging UK footwear talent - Victoria Spruce, exhibited in The Shoe Galleries,at Selfridges, in London, showcasing their creativity and offering an insight into their inspirations and processes, working with unique materials and methods, and specializing in bespoke, high-concept sculptures.
 If I was in London, I would be rushing up the stairs to see these in person right now...
Queen Marie