Are you all sick of the sight of sheer on this blog yet? I'd imagine the answer is a resounding yes. But I keep finding new ways to wear what could easily be considered a rather unwearable material. 
Even though it's full length and sheer, this ASOS skirt, which I bought in the summer, is actually suprisingly warm, so when I layered it up at the weekend with a long, loose t-shirt, draped leather jacket on top, beanie and some opaque tights underneath, I was snug as a bug in the winter sunshine. Be warned though, once you layer up that sheer you may be inspired to practice your high kicks in the street on the way to the supermarket, as evidenced here..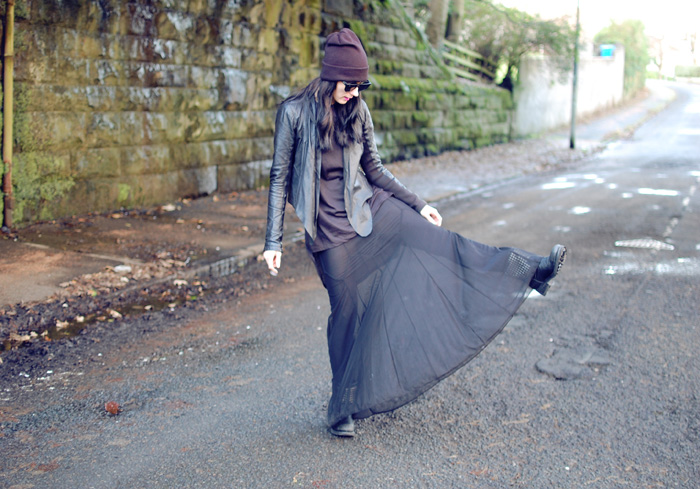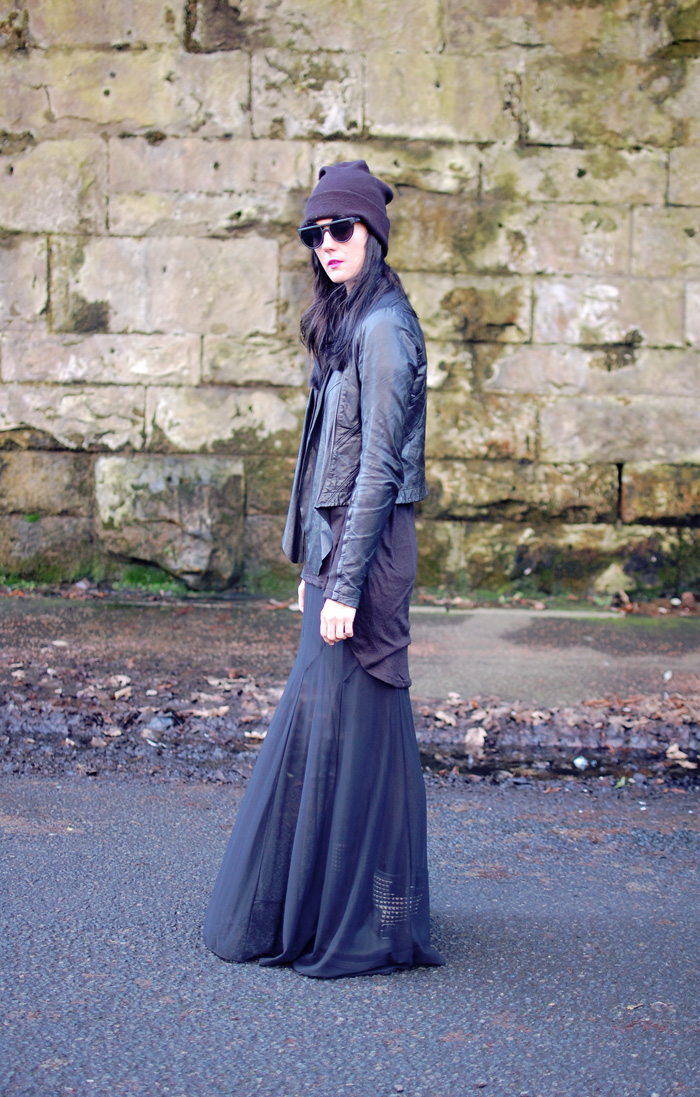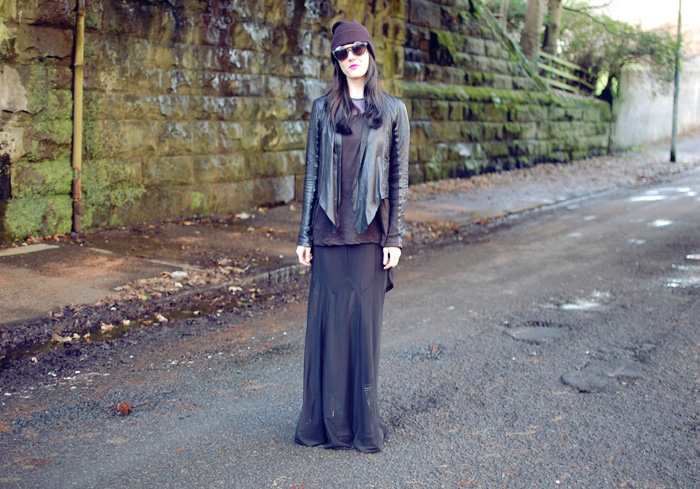 If you're not sick of seeing sheer stuff on here, then you'll be sure to become sick of seeing these Ash biker boots because I've been wearing them with pretty much everything lately. They just go with absolutely everything.
My calves, because of ballet, have grown somewhat wide, shall we say, and few boots which sit just below the calf are flattering on me now, but these are most definitely the exception to that rule. Money well spent methinks.
Queen Michelle