Take a look at the dress and the ankle boots below.
Can you guess the designer?
Can you guess the year?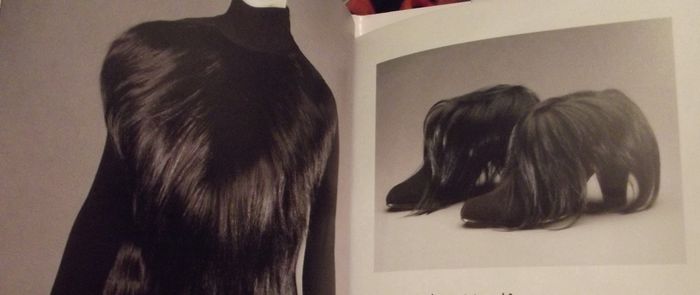 Autumn 2012, Winter 2013, Margiela, Rick Owens?  
I'm pretty willing to bet, you didn't say Schiaparelli 1938
Nineteen freaking thirty eight!!!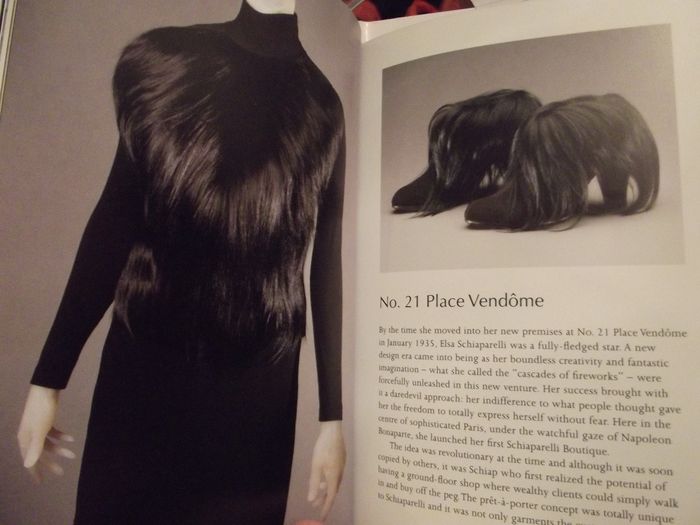 I'm more than just a little obsessed right now with Elsa Shiaparelli, Jean Cocteau and the 1930's 
 So when hunting for Christmas books and stocking fillers, you can imagine how excited I was to come across these...
1930's Fashion, a sourcebook  £30.00       The Little Book of Schiaperelli  £12.99
 Forget Taschen for Fashion this year
For Christmas 2012, I'm all all about books from Carlton.

The only problem with buying books for Christmas is that it is almost impossible to give them away. 
There is also a little book of Prada and Chanel. At only £12.99, I'm thinking you should maybe just buy two of everything, one to keep and one to gift
When it comes to fashion decades, it often feels like The 1930's are a decade, that the modern world has pretty much forgotten.
Which is strange, when you consider, that it was itself , such a modern decade filled with creativity and innovation and no one was more unique that Mme Schiaparelli.
From the moment she launched her line with a range of trompe l'oeil knitwear in 1927, it was clear that Elsa Schiaparelli was a pioneer: a trailblazer of the bold, the beautiful, and the bizarre.
She cultivated a combination of the witty and the surreal producing clothing, jewelry,shoes, hat designs and even unique fragrances, collaborating with many artists including Salvador Dali and Jean Cocteau
Chanel, one of Schiaparelli's competitors and contemporaries, reportedly called her "that Italian artist who makes clothes." In return, Schiaparelli referrred to Chanel as 'that milliner"!
Although she lived until 1973, Schiap closed her fashion house in the early 1950's when she felt the world no longer appreciated her particular vision.
The brand was bought by Tod's CEO Diego Della Valle in 1986 and today tongues are wagging that perhaps Nicolas Ghesquiere will be the one to bring the house back to vibrant life...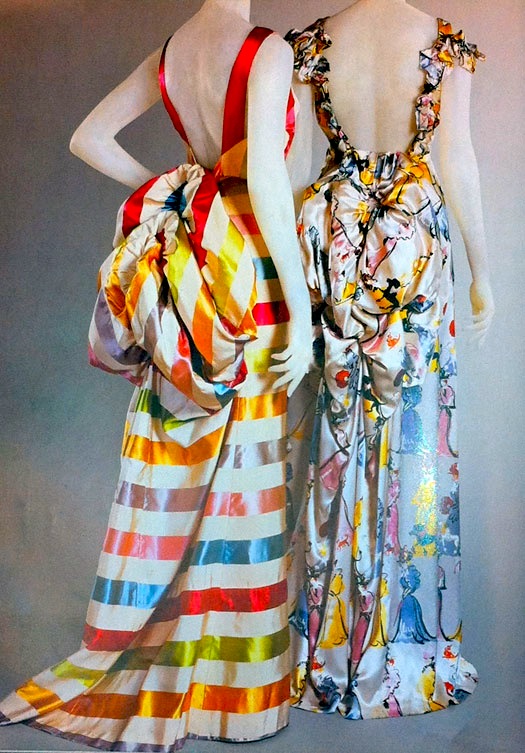 So kids, in conclusion, what I'm really saying here is - Kindle Schmindle.
Buy more real books this Christmas
They will make everyone happy...
Queen Marie
x