When you feature a designer very regularly on a blog, you really to begin to feel like you are, in some small way, on their journey along with them. You see them develop and evolve as designers and, sometimes, you even get to experience the joy of seeing them gain commercial success. It's little things like these that make blogging so rewarding.
A designer I've featured regularly since the beginning of this blog, is Jean Pierre Braganza. A very talented designer based in London who's creations have been an inspiration for me since I first discovered him.
Each and every season Braganza treats us to his take on femininity which is rarely, if ever, ultra feminine, in the traditional sense of the word. His woman is strong, uncompromising and edgy. Even when Braganza shows super soft silhouettes, there is always a structure there adding that essential element of sharpness and strictness he does so well. This season we see his signature aesthetic, with wide-neck jumpsuits, cut-out dresses and dropped-crotch trousers, often adorned in painterly prints.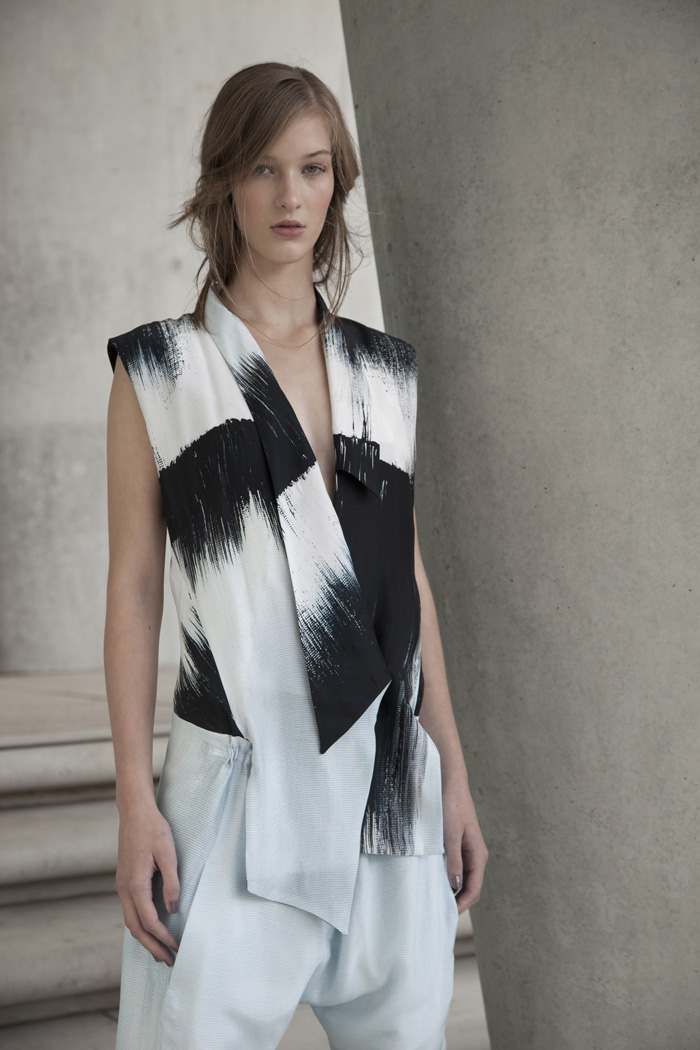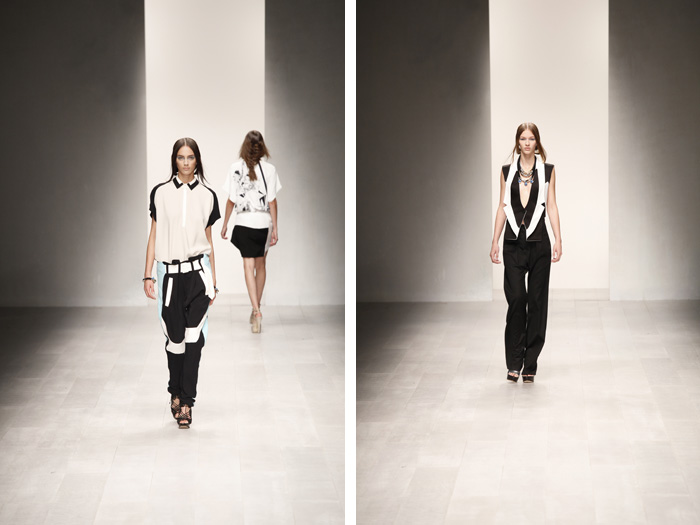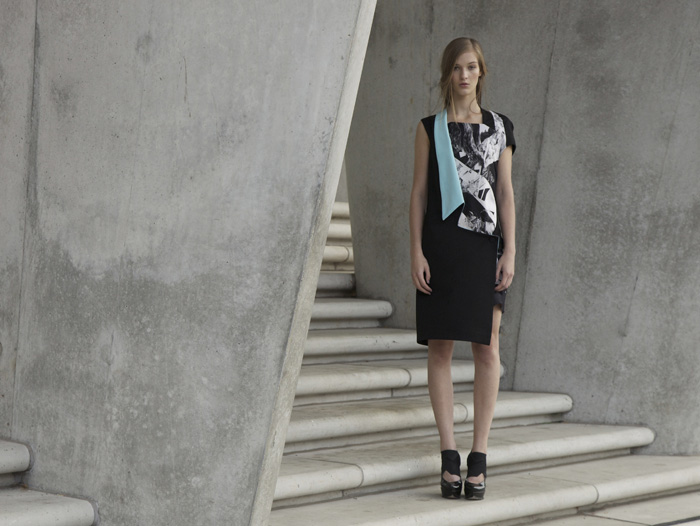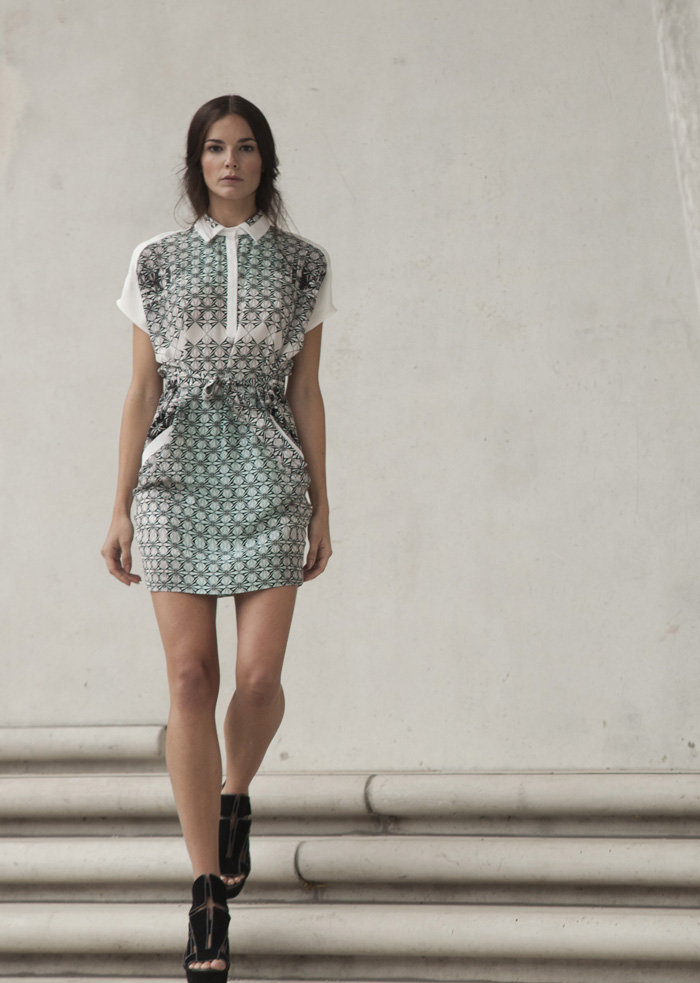 The prints come courtesy of  his collaboration with Ukrainian artist Zinaida Lihacheva, with pieces such as 'Transformation' and 'Touch' seeming to be the inspiration for the designer. Lihacheva's bold washes of colour really work beautifully to accent Braganza's stunning, and highly wearable, relaxed shirt dresses, tie front twist trousers and asymmetric shifts.
Queen Michelle