I place the blame squarely at the door of Peter Jackson.
It just doesn't feel like Christmas to me now, unless I'm heading to Middle Earth!
So it goes without saying that I cannot wait to see The Hobbit, although even I thought that Mr Jackson was kicking the arse out of it, when I heard the tale would be told in three parts!
So when my mind wanders these days, they are wandering in the direction of middle earth. To dwarves and goblins and elves!
Perhaps thats why when I came across the etsy shop of Ravene below, I couldn't help but think that everything would look great on Galadriel, whom Tolkien described as "the mightiest and fairest of all the Elves that remained in Middle-earth"  and the "greatest of elven women".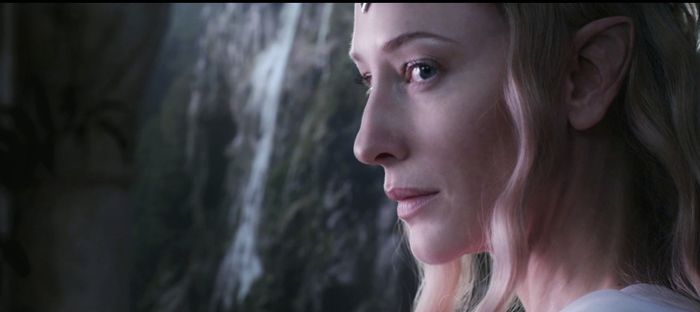 Labyrinth Ear Cuff Ornate Gold Filigree with Chains and Beads $42.00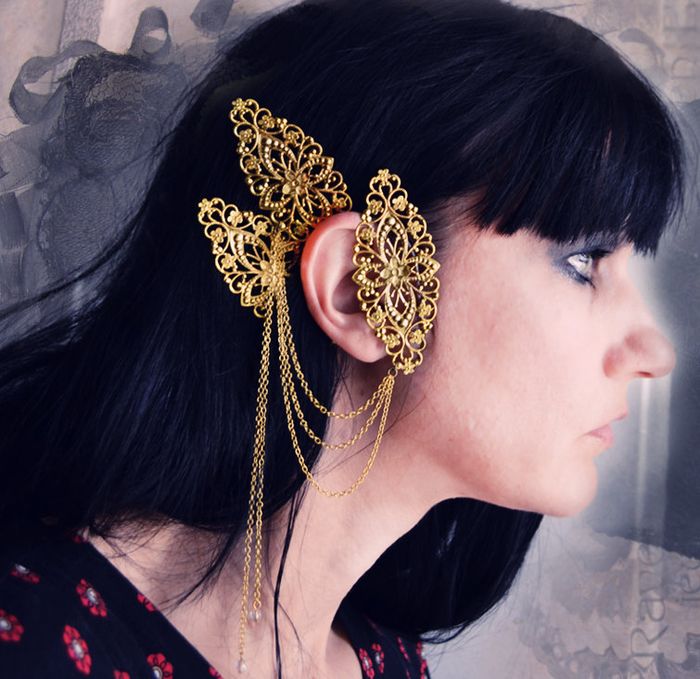 I totally adore this ear cuff and think I will order one today. As they are made bespoke, Ravene asks you if you wish to wear it on the left or right ear. I don't know. Although I wear all my headpieces and bows on the left side of my head, I'm thinking that this would feel more natural on my right ear. I have no idea why.
  Art Nouveau Headpiece- La Belle Dame Sans Merci Romantic Era Style  $428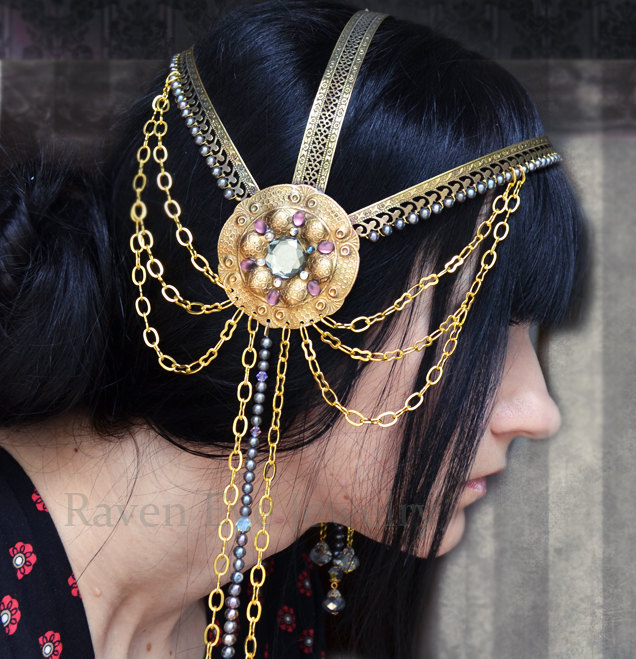 Art Nouveau Mucha Headdress  $329.00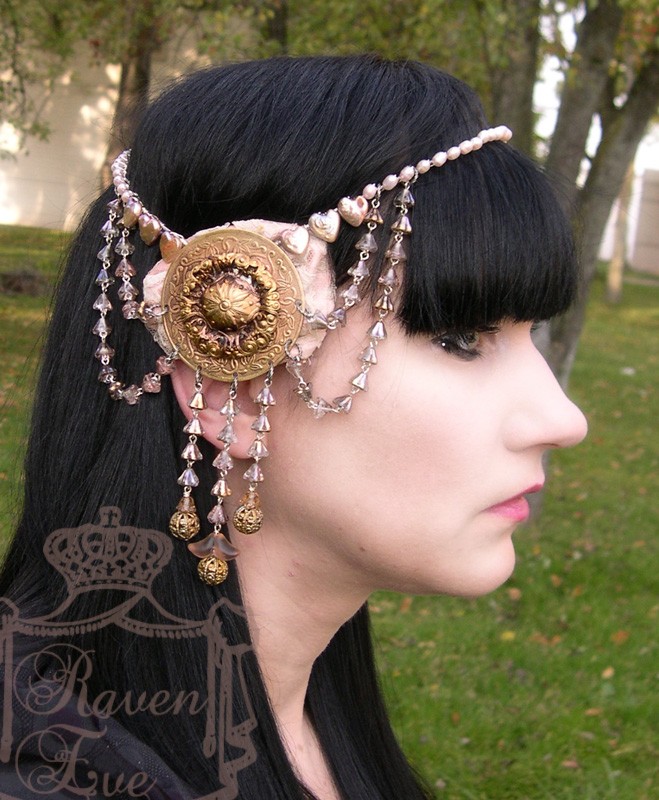 Arwen Elegant Vintage Brass Knuckle Ring Armor Ring $26.00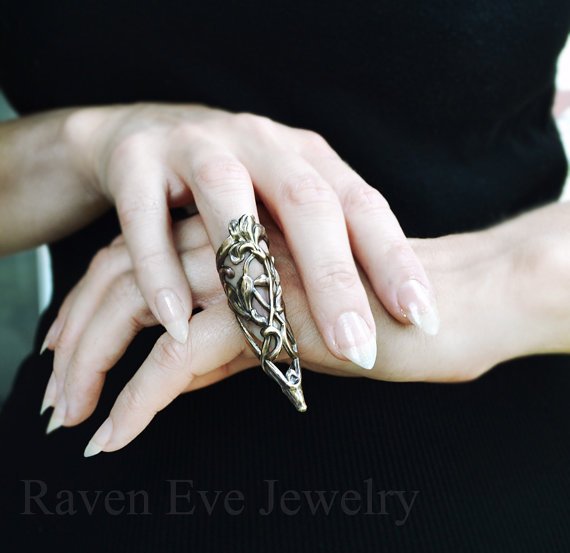 Goblin Queen Fierce Brass Filigree Jeweled Nail Armor Ring Set $42.00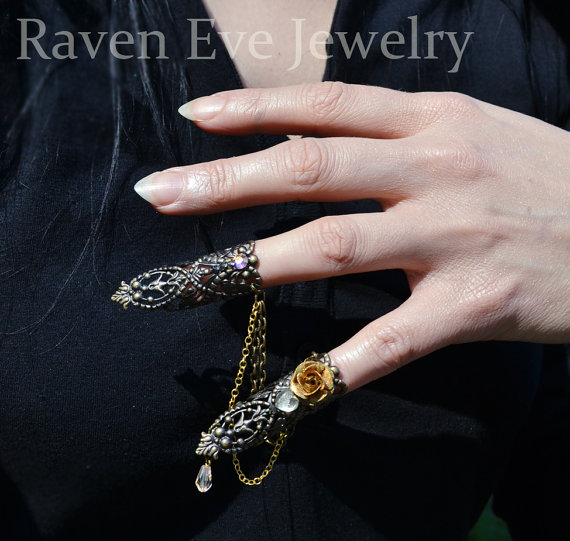 Perfect for all of us 'daughters of eve' with our dull rounded ears...
Queen Marie