I've said this many times before, but spending money on jumpers is something I truly grudge. I always felt, as a garment, they were just too functional to allow me to truly enjoy spending the cash on them. But in recent times I've experienced some jumpers I feel go beyond mere function. My Lazy Oaf is a simple affair, yet the 3 eyed illustration and the fact the length allows it to be worn as a dress, has given me no end of pleasure and, as a result, is actually getting somewhat bobbled due to excessive wear.
Another recent addition is set to do the same.
Erin Alexandra Klym contacted me some months ago about her work which is currently on Etsy. I was intrigued as she seemed like a designer who could as easily cater for the classically dressed, traditionally elegant woman, as well as a darker, less classic dresser like me. Whilst she never goes fully into anything overtly edgy, there are positive leanings in that direction.
She kindly sent me a jumper to try, and I can honestly say it's already found it's was onto my 'regular wear' pile. It's a black sweatshirt really but little details, such as the soft, fluffy removeable sleeve trims and leather details, ensure there is enough quirky design to stop it from an entirely a functional garment. This jumper also has form.
I went for my version of elegant when wearing it to work last week. Knee length Breton striped skirt, Topshop shirt and Underground England creepers. My Marketa x KoS leopard clutch and tie dye tights provides the pattern clash and Queen Marie's necklace provides the sparkle.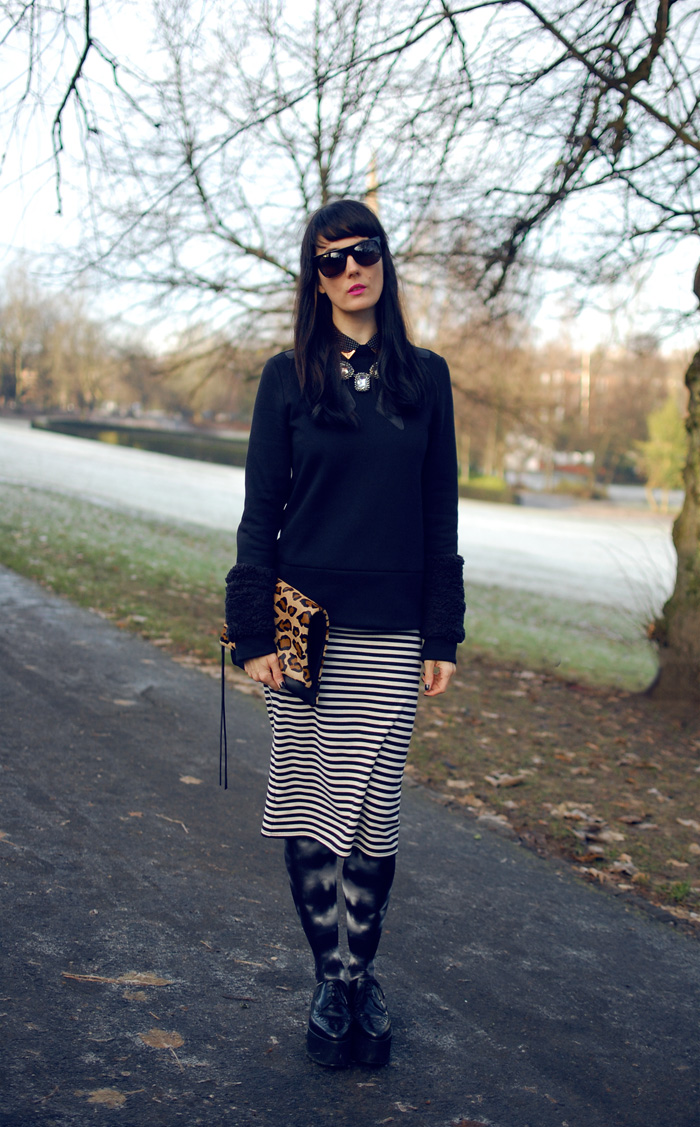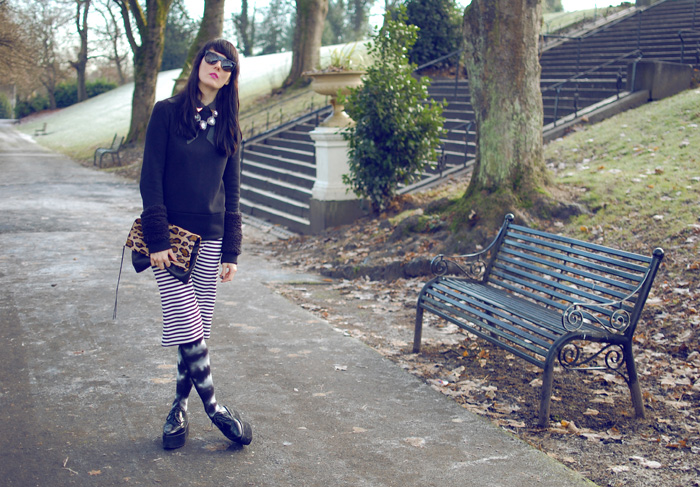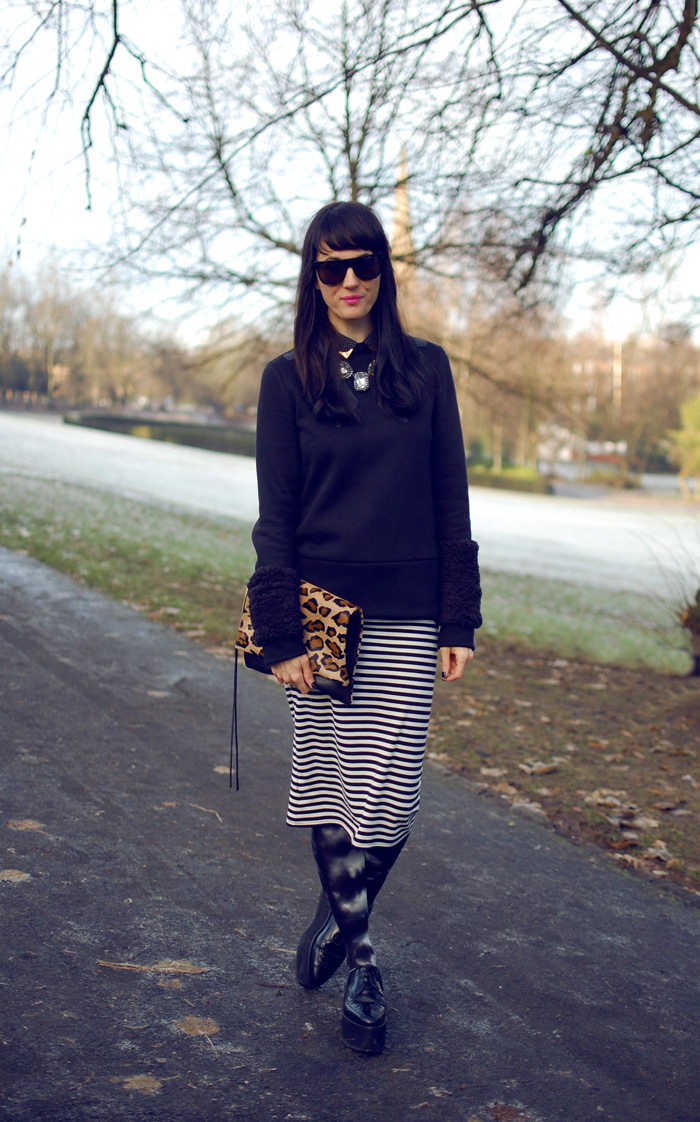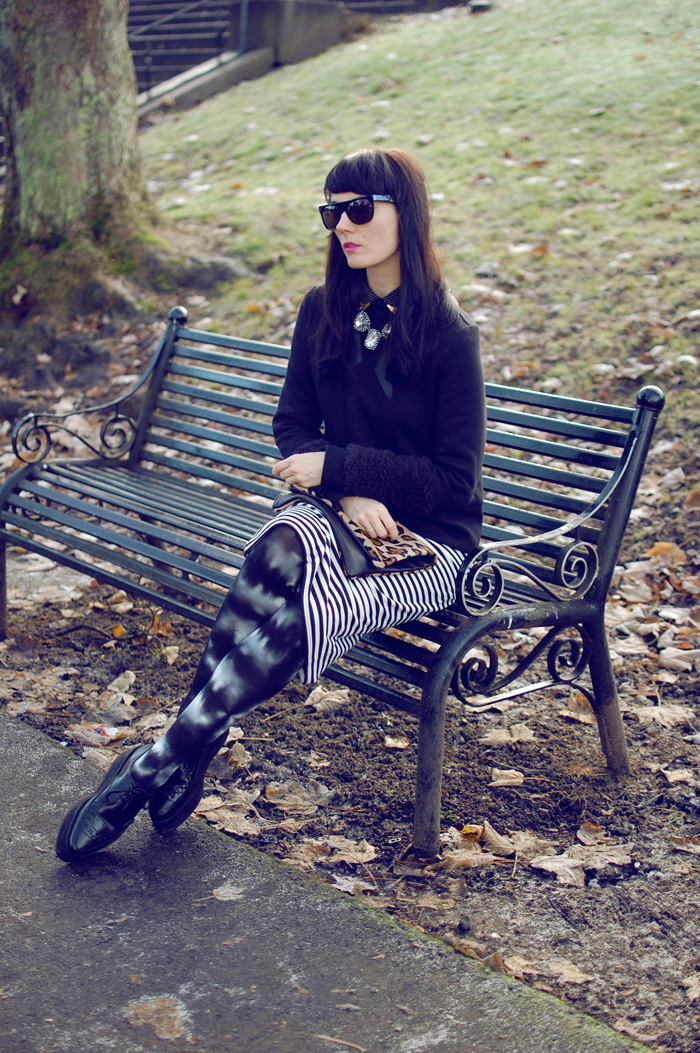 We've been treated to wonderful frosty but sunny days here in Glasgow, which are my favourite kind of days in winter.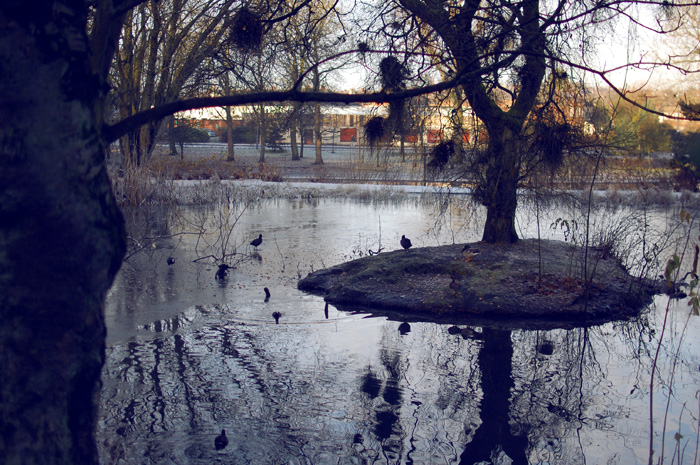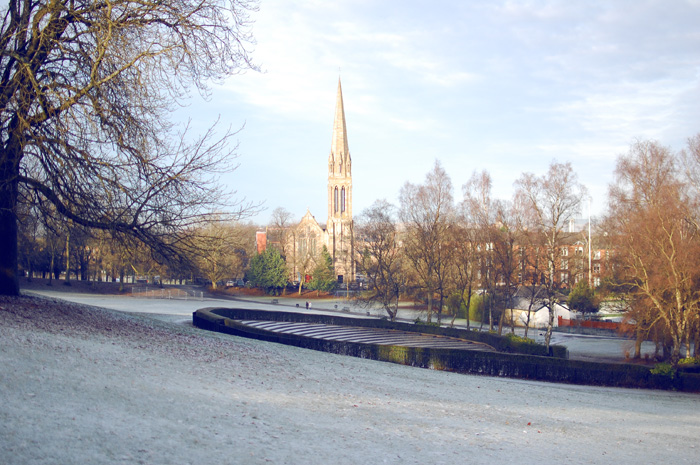 In other news, I finally secured my own fabulously blingy necklace which I'm hoping will arrive before Christmas. I found in the bridal section on Etsy. Thank the lord for brides with bad taste.
Queen Michelle