We love a bit of History here in The Kingdom!
In the future, anyone looking back at the history of fashion, will have a cornucopia of riches.
They will take it for granted the huge range and variety of media at their disposal.
Photographs, film, video, blog entries, you tube videos, tweets, to name but a few sources.
But this was not always the case.
Bu we have come to take things for granted. Going back even only 60 or 70 years, we have much less material to peruse.
So I was absolutely charmed to receive this email from Lanvin last night -
Hello,
I would like to share with you these rare images showing Jeanne Lanvin supervising fittings prior to unveiling her new collection to the press.
Exclusive, recently discovered images of Jeanne Lanvin provide a glimpse into the last-minute preparations for a collection in the designer's heyday.
Inside 22 Faubourg Saint Honoré, a legendary but ever popular address, Jeanne is captured making the final adjustments to models ahead of the launch of her "Sorbier", "Tubéreuse" or "Azalée" evening wear designs.  Let's take a peek inside her office. This is not just a dressmaking studio; it is a veritable cabinet of curiosities furnished by the famous Eugène Printz and houses her fabric library. Is that Mademoiselle Renée at her side, whose role it was to act upon Madame's instructions?
A history-infused ballad set against the rhythmical frenzy of busy little hands in the workshop.
Today there are very few moving images left of Jeanne Lanvin who lived from 1867 to 1946. Films from the founder's era occasionally resurface, thanks to the digitalisation of cinematic archives by companies such as INA or Gaumont-Pathé; truly fascinating discoveries to those seeking a glimpse of history.
 Jeanne Lanvin was born in Paris on January 1st, 1867. The eldest in a family of eleven children, she started working at a very young age, delivering hats for a milliner located rue du Faubourg St-Honoré. In 1885, she opened her own workshop in a tiny room atop the Saint-Honoré market, before opening shop in the rue Boissy d'Anglas in 1889.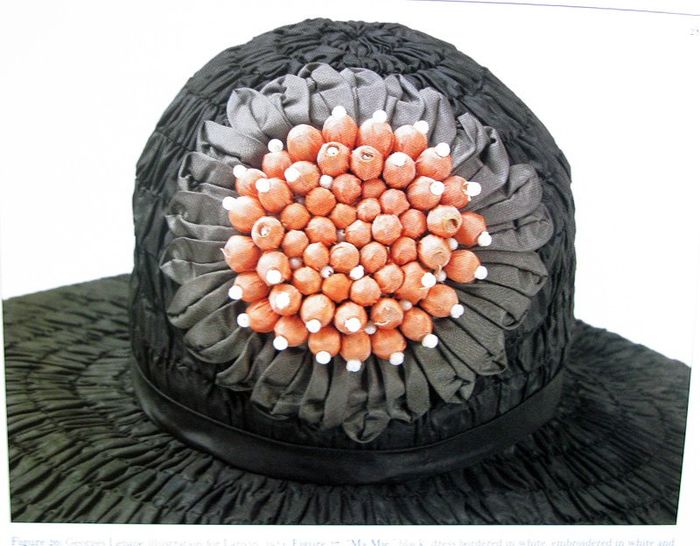 By the 1920s, the house of Lanvin grew dramatically -1,200 employees, three buildings in Paris, seven branches in France and worldwide. A dye works was created in the city of Nanterre, outside Paris. It was here that the famous Lanvin blue was created, inspired by a Fra Angelico painting with which Jeanne was smitten. At the same time, Jeanne struck up a collaboration with Armand Albert Rateau (1882-1938),  which led to the creation of Lanvin Decoration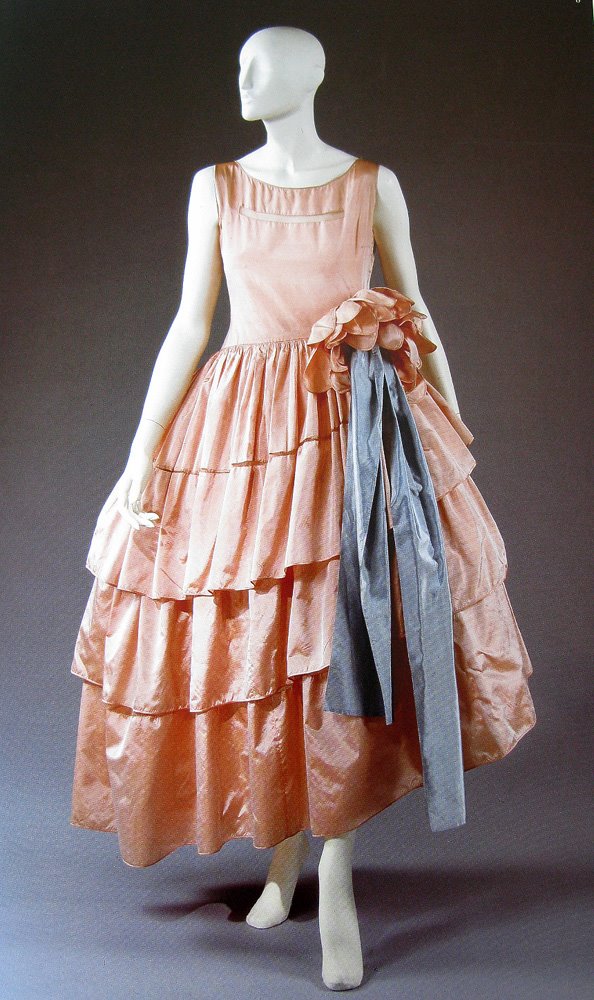 Patron of the arts, she began a fruitful association with the theatre and the cinema in the 1920s. Among those who have worm her creations are Blanche Montel, the Dolly Sisters, Cécile Sorel, Marie Ventura, Yvonne Printemps and Arletty. 
In 1938, filmmaker Sacha Guitry awarded the Legion of Honor to the "Ambassador of elegance".
Jeanne Lanvin's art is rich in historical references. Antique motifs were restyled by her embroidery workshops, while ample 18th century dresses provided inspiration for her famous "de style" dress.
After "Madame's" death in 1946, Marie-Blanche de Polignac ran the house until 1958.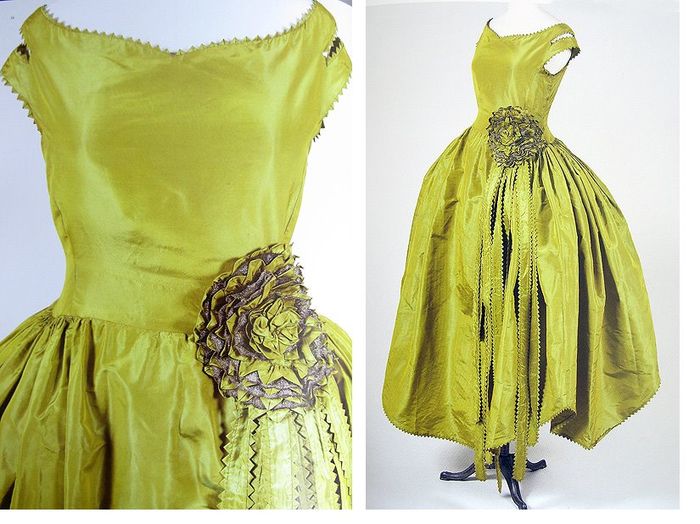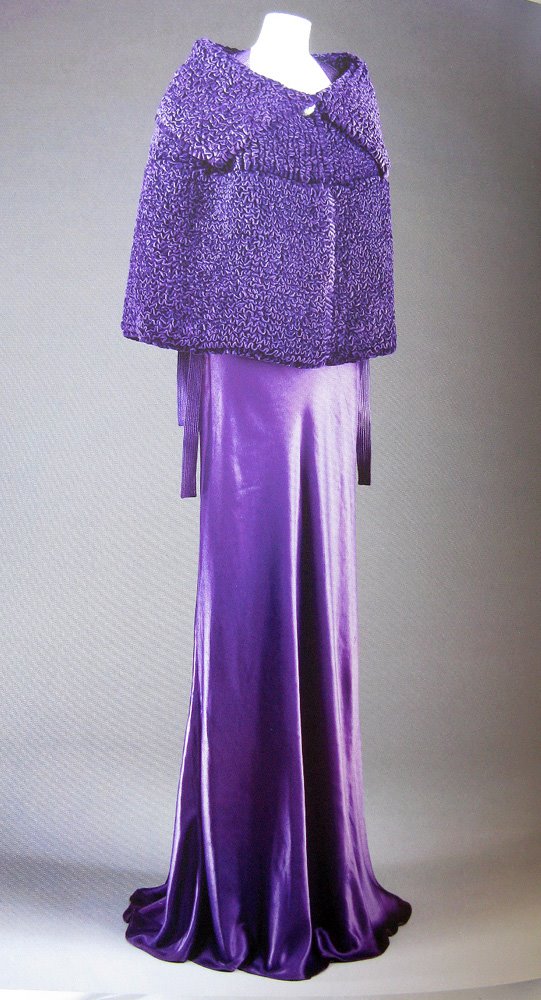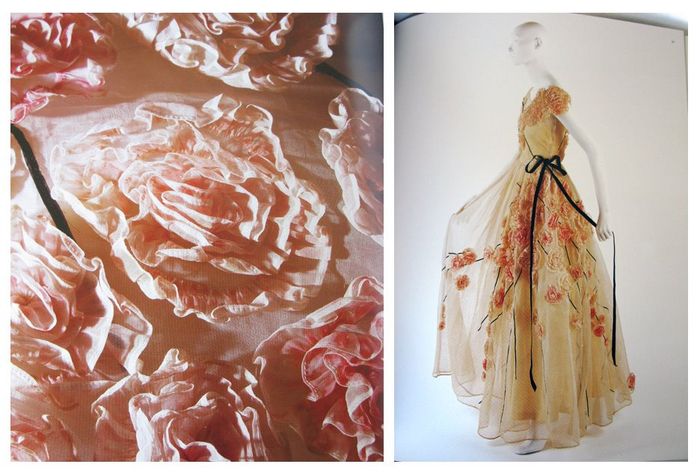 How wonderful is that. 
I've got such a notion now for some big square jeweled patch pockets.
I wonder whose going to be first to steal them will for their next collection?
Let's keep our eyes peeled shall wee...
Queen Marie
x