I've developed a hate/hate even more relationship with my hair. It's become a boring, nothing head of blandness that sits atop my shoulders, taunting me with dullness, but not aggressively taunting because it's so damn dull! Lately, all I do now is scrape it all back into a ballet bun and try and forget the whole sorry mess.
This scraped back look, which you might have noticed me wear in a few outfit shots, has led me to come to two decisions; 1/I'm going to attempt to grow out my fringe and 2/I need more headbands to wear to add interest to this rather severe look.
The issue I have with headbands is that my skull is on the small size, or 'pinheid' as Prince B likes to refer to it, which means they alway sit really oddly on me. I've bought so many from Claire's Accessories and actually have had to heat them all up and reshape them!
However, just as I was about to depressingly accept my dull hair/ill-fitting headband fate, accessories designer Rene Walrus came bounding to my rescue with a surprise. She sent me a stunning elasticated alice band made of nightshade Swarovski crystals.
I immediately wore it to ballet class the day I got it and it worked perfectly to soften the severity of my pulled back hair.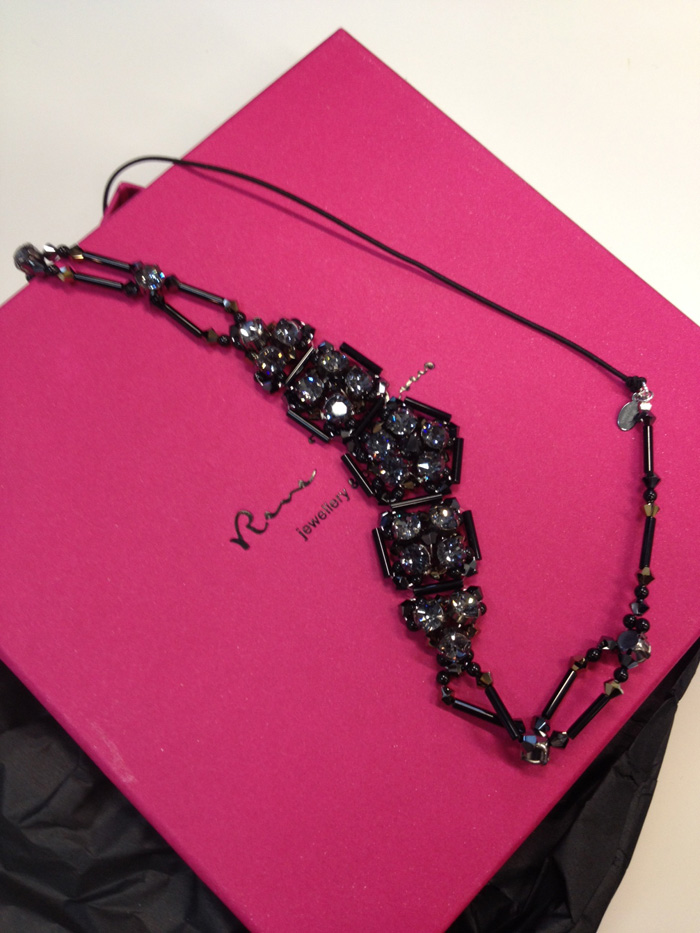 It really has worked wonders to liven up my hair no end and the black crystal is beautifully understated.
I've featured Rene on here several stimes, as I never grow tired of her bridal tiaras and shiny things!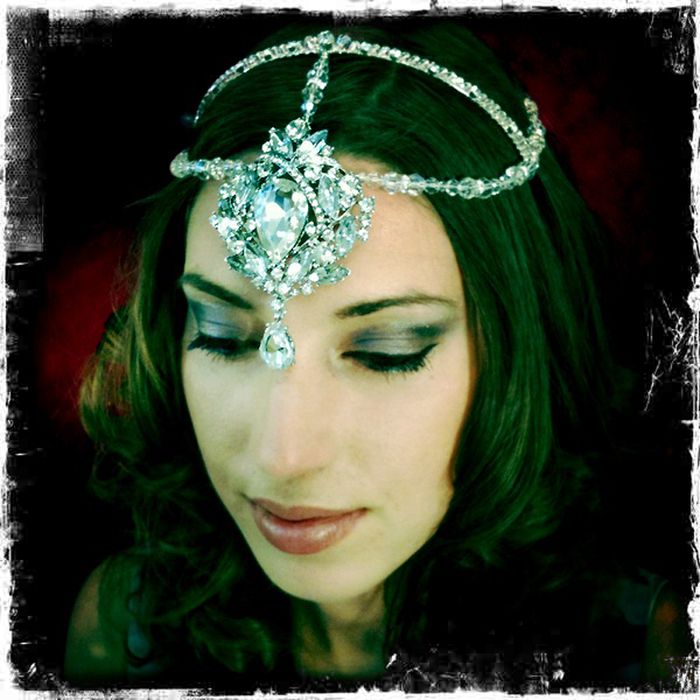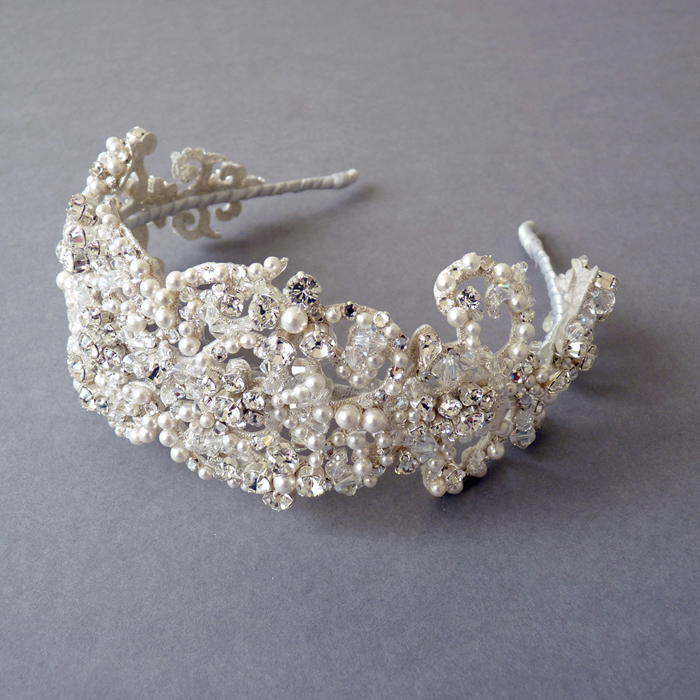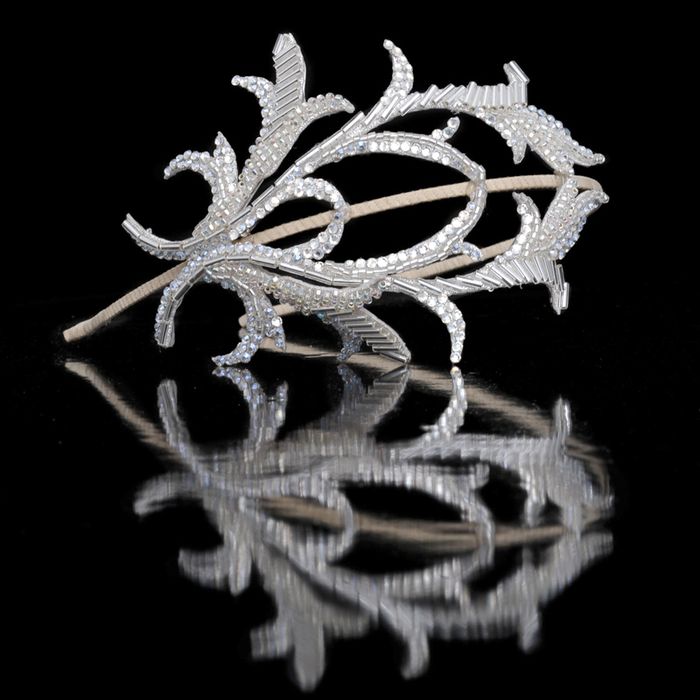 Queen Michelle