Normally, I'm extremely resistant to wearing jumpers in winter. It's like admitting defeat and accepting winter really is here to stay. A state of denial. But I can't remain in this state any longer. We are barely into November and the heating is on lots and the requirement for furry ear muffs is now daily. There are so few leaves left on the trees and the cold bites my hands.
Luckily for the world, we have Lazy Oaf. These guys make jumpers that I not only don't mind wearing, but postively enjoy wearing. Quirky and cheerful, these jumpers are are a sure fire way to brighten up even the dullest of winter months.
This is the Real Happy jumper and costs £70. If  my jumper is happy it's winter, maybe I will be too.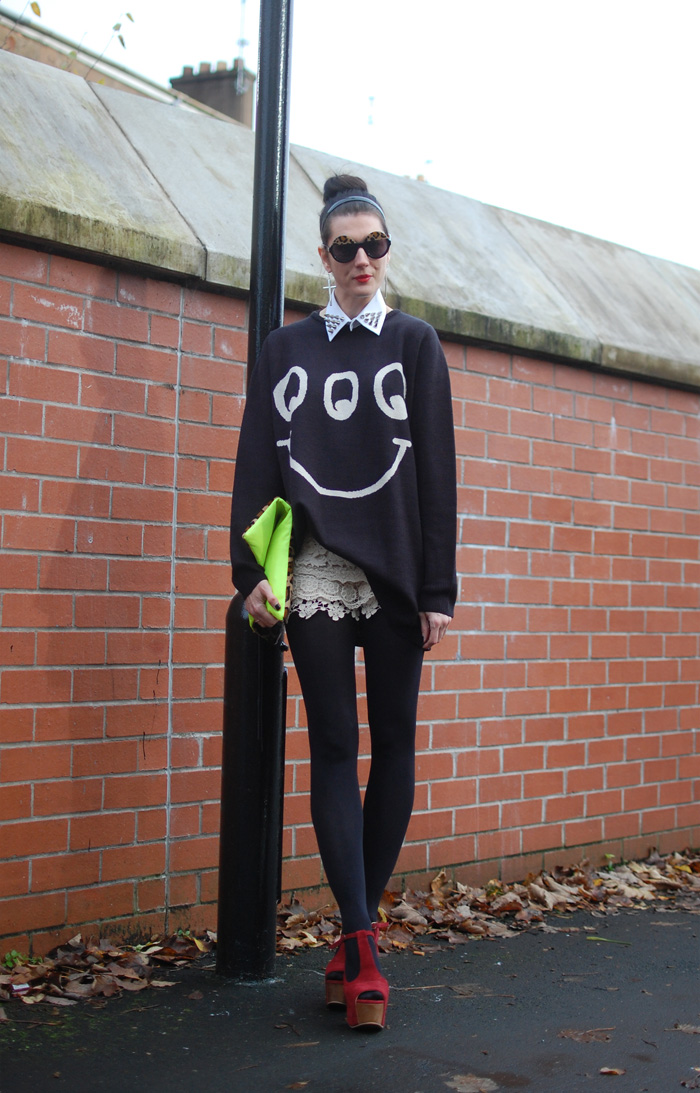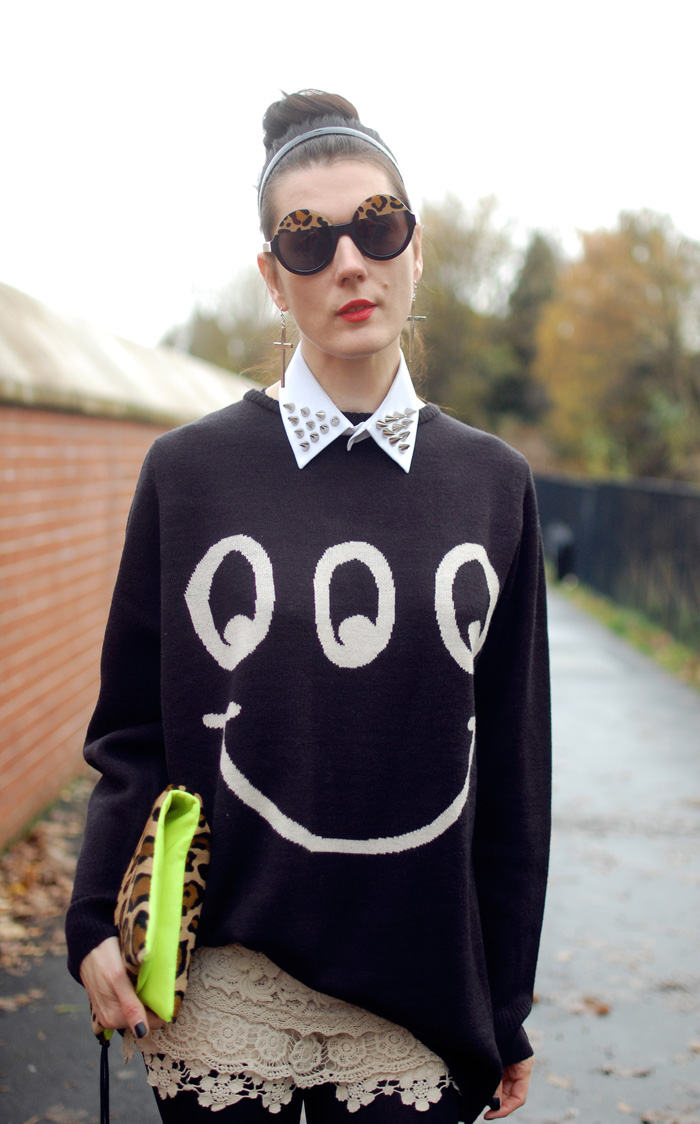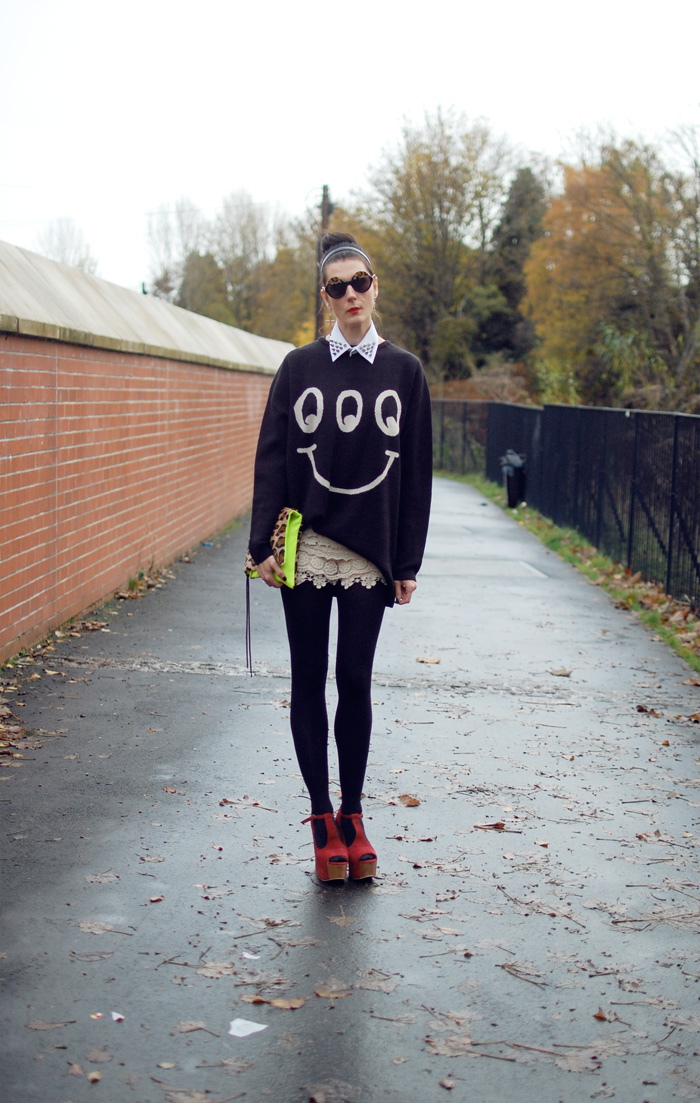 Luckily, this oversized jumper is so snuggly I can wear it with thick black tights and my old crochet shorts and not need a coat. Or earmuffs.
My Lazy Oaf Dropout beanie is the hat  I wear pretty much all the time now. I also must say the hat evokes quite a lot of smiles when I wear it. This jumper is set to become similarly on constant rotation. 
I finished off my outfit with my Marketa x KOS leon clutch, Ksubi glasses, DIY collar and Jeffrey Campbell shoes.
Queen Michelle