Much as I love animals, oddly enough, I don't actively seek out nature programmes to watch on TV.
But the other week I stumbled upon one that stopped me in my tracks.
Dead in my tracks.
The utterly wonderful - The Dark: Nature's Nighttime World. Made of course by The BBC!
For us puny human creatures, the darkness is menacing, forbidding, petrifying.
Most of us are afraid of what is under the bed, never mind in the depths of The Amazon Jungle!
Darkness conceals the most dangerous and terrifying creatures on Earth. But it also holds some of the greatest, undiscovered mysteries of nature. Most animals are nocturnal, but they're seldom studied at night and rarely filmed in the dark.
These three amazing films,  follows a team of wildlife experts and specialist camera crews on a hair-raising mission to solve those wildlife mysteries. They come face to face with the unearthly beasts that prowl the pitch-black jungles and swamps of South America and discover bizarre creatures and behaviours never before seen.
Using a new generation of HD night filming technologies, including the very latest military grade night-vision cameras, The Dark reveals secret lives and captures gripping animal behaviour, offering a totally new perspective on our wild planet.In their quest to unlock the secrets of the dark, the crew must become creatures of the night themselves, wading through piranha-filled swamps, braving shark- infested waters and squeezing into the narrowest, snake-ridden caves...
Filmed over the course of 6 months, the expedition starts in the jungles of Costa Rica where the team are after some of the most frightening nocturnal predators. Alone in the dark, nighttime camera specialist Justine Evans has an exceptionally close encounter with a large male jaguar. Biologist Dr George McGavin is on the trail of the most ingenious predator of the jungle - the net casting spider. And cameraman Gordon Buchanan finds ruined temples deep in the jungle as he searches for the bizarre creatures that rule the jungle canopy at night .
To say it is an eye opener is the undestatement of the century.
You can catch it on the BBC iplayer. Click here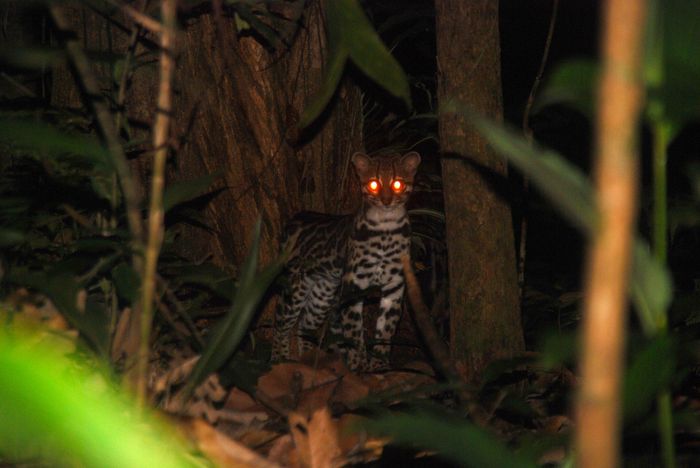 I also have a new favourite animal - the sloth!
Looks just like me, when I forget to take my eyeliner off after the club...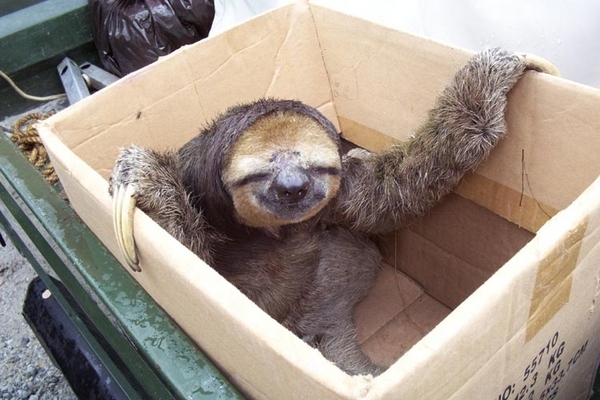 And you didn't honestly think I could finish a post that has mentioned jaguars, without playing this.
Of course you didn't...
 Queen Marie
x