This is a bit of a sweeping statement, but I can't imagine any better place, to watch one of your favourite cult movies, than at the wonderful GFT!
Originally built as the Cosmo in 1939, this was the first art-house cinema constructed outside London. From 1974, the B-Listed building became better known as the GFT  (Glasgow Film Theatre)and now features two screens and hosts the Glasgow Film Festival.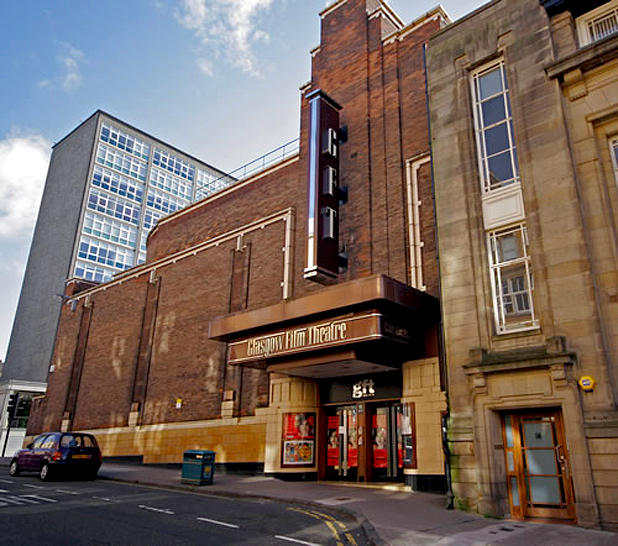 Saturday teatime saw Melissa, Frannie and I settle down with plentiful supplies ready for the unintentionally comedic genius that is Mommie Dearest...
Mommie Dearest is the 1981 American biographical drama film about the Hollywood star Joan Crawford, played by Faye Dunaway, 
When her adoptive mother Joan Crawford died in 1977, erstwhile actress/author Christina Crawford and her brother Christopher were left out of Joan Crawford's will, "for reasons which are well known to them."
Her reponse to the posthumous act of rejection, following a lifetime of alleged  parental abuse saw Christina  pen the scathing autobiography Mommie Dearest.
The resulting film of the book, was meant to be taken seriously, but audiences then and now, find themselves laughing at loud at the operatic high drama on screen, while squirming at the hideous treatment being dished out on the children by the manic and hysterical Crawford.
Dunaway did more than play the part of Crawford, she 'inhabited her'
So flawless was the make up, that when I come across images, I always have to do a double check to see if it is really Crawford or Dunaway. I can't really think of another instance, where an actor has described one of their most powerful performances as having almost ruining their career.
But that's exactly what Dunaway said after the movie was released...
The dialogue is comedy genius, with more quotable lines than you could shake a wire hanger at.
If you've never seen it, do so soon... 
Do it, or I'm sending mommie dearest round.
And she'll be bringing her own axe...
Queen Marie
x