Rain!
Arghhhhhhhhh.
The only thing I hate more than the rain itself, is umberellas.
The feeling it seems, is entirely mutual.
They never last long in my company, seeming to create brolly hari kari, leaving them looking like some kind of elaborate origami...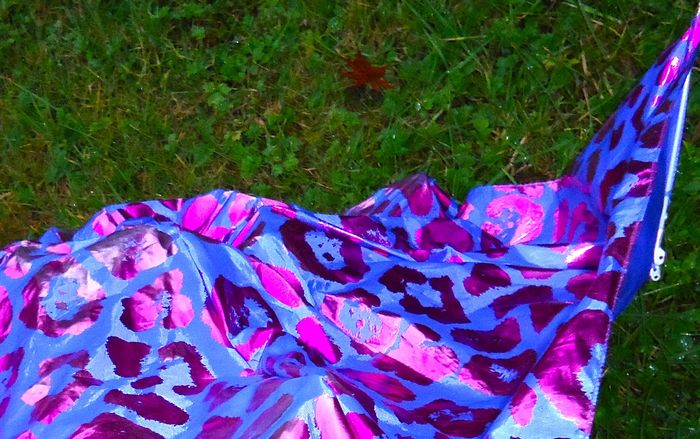 Knowing the effect I have on umberellas, I'll bet artist Luke Jerram was mightily relieved that I was no where nearby, when he created his installation - Just Sometimes
 Witte de With Festival in Rotterdam, invited Luke to make a temporary outdoor installation for them. They specifically requested an artwork that would create strong imagery and would visually connect the streets with the waterways.
After visiting Rotterdam many times, he generated around 15 ideas for new artworks. 'Just Sometimes' was the installation they finally selected.
To create the work,  around 1000 umbrellas were installed over a 300m length of the canal for the pubic to enjoy during the 3 day festival.
 For this artwork the function of an umbrella was literally  turned upside-down, transformed by their reflection and the quantity of them in the water. From a distance it was hard to register what they were. Up close, the umbrellas could be seen floating like swans on the canal and occasionally one or two would be found trying to escape a few hundred meters down stream.
 During the festival literally hundreds of the public took photos of the artwork on their mobile phones and cameras, while another artist team from Norway built special benches that were placed by the canal for contemplation of the umbrellas.
 At the the end of the festival, all of the umbrellas were handed out to passing pedestrians.
Consequently on rainy days in Rotterdam, yellow and orange umbrellas can be spotted being carried by members of the public around the city, acting as a legacy and reminder of the artwork...
So magical and so wonderful, that it's almost enough to make me feel differently about umberellas.
Thank you Luke!
Queen Marie
x