Someone recently asked how to style up my sheer sleeved JNXKOS sweatshirt for cooler weather.
This is a really good question.
I live in sheer  fabrics regardless of season, and the key to making them work for all weather is to layer them.
Sheers materials are so light that they lend themselves perfectly to be layered up. I designed the sweatshirt in a such a way as to allow maximum layering, hence the nice loose silhouette. I like to have as many options with my clothing as possible, so didn't really design it with a specific season in mind. In my head, I knew I'd be wearing it simply as it is in warmer weather, but would wear it on top of a denim shirt or long sleeved tee for colder weather. I like versatility so I've been designing with that in mind as much as possible, as you'll see with the new pieces coming up.
At the weekend it wasn't cold as such, but I wanted to show the reader who initially asked the question, a simple way to get more use out of sheer beyond summer.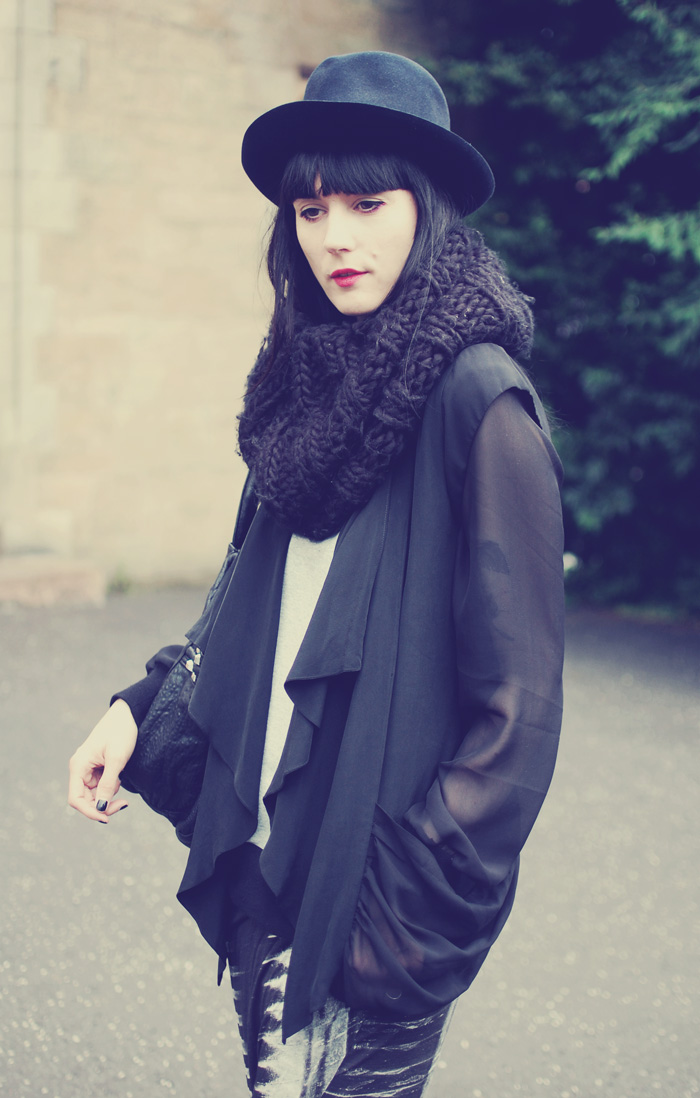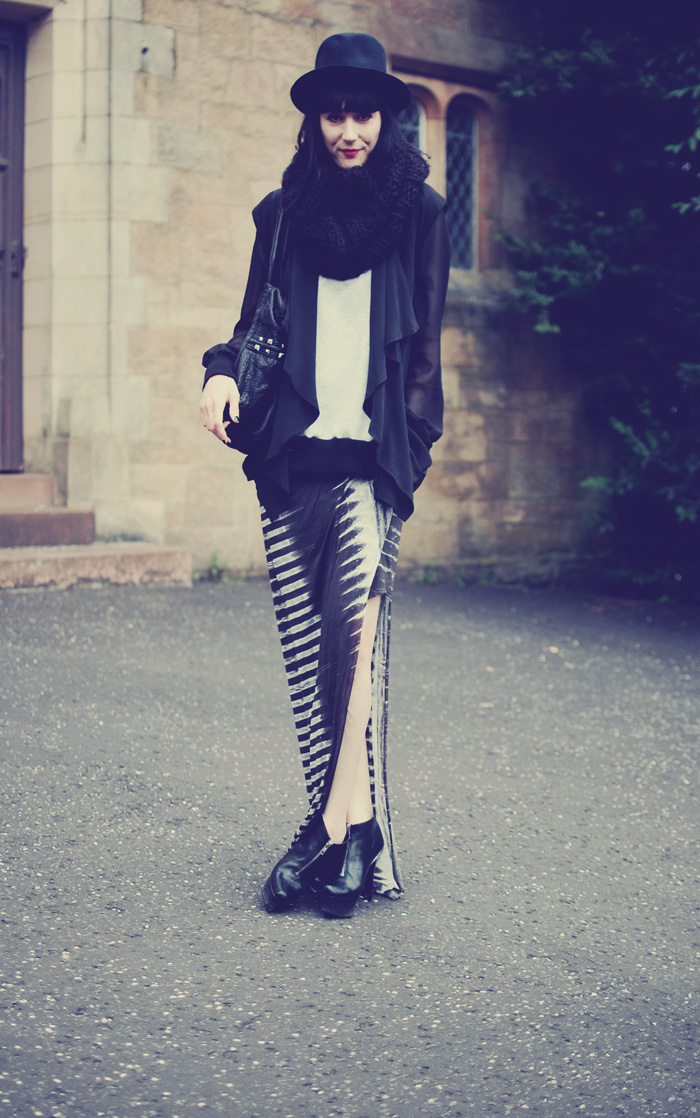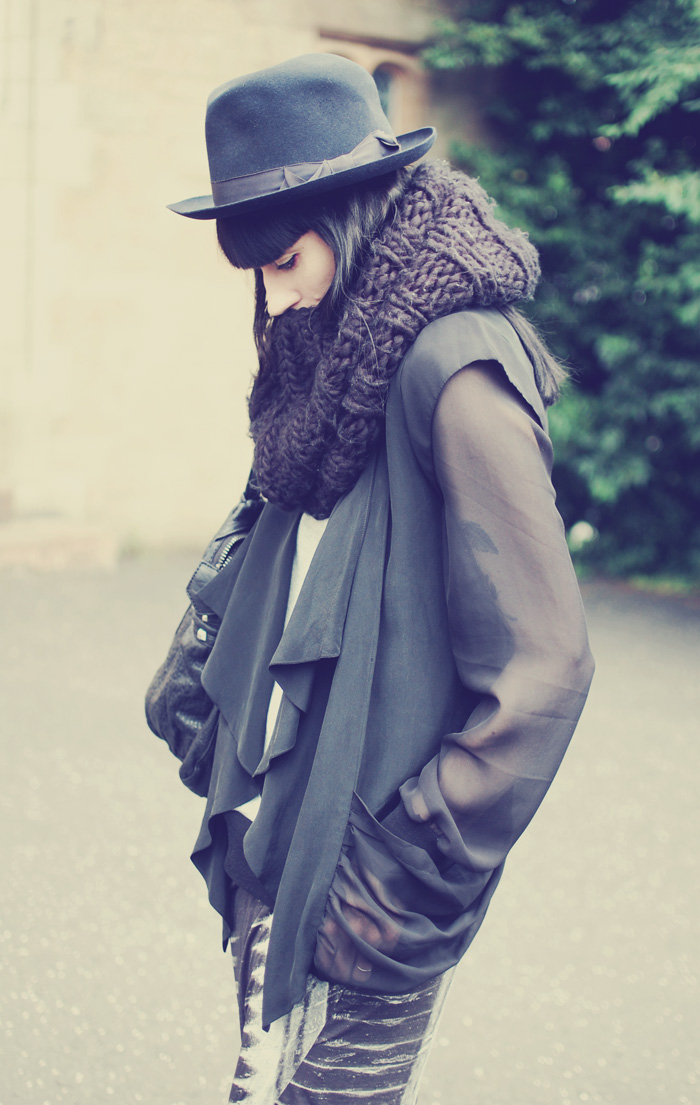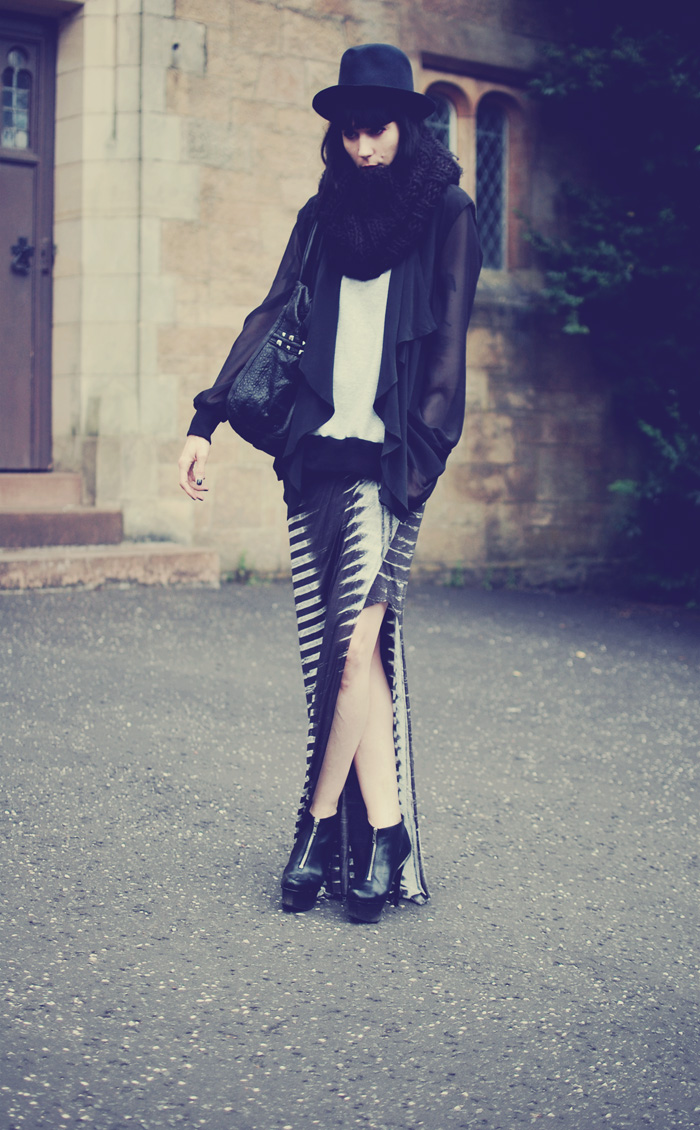 I teamed the sweatshirt with my full length, asymmetric Helmut Lang skirt, a sheer and silk Lucette waistcoat, thick ribbed wool snood, vintage hat, 7Chi bag and Whyred boots. In colder weather I'd simply add tights and a shirt underneath the sweatshirt. Simples!
Queen Michelle