Cover your ears.
I'm about to say the 'c' word.
'Christmas"
Arghhhhhhhhhhhh. It will be here before you know it.
That being said, it is never too early, to put together your reading list for Santa.
There is one book, that will be at the very top of my list this year.
This one...
"Grace" is available on pre-order at Amazon and will hit the shelves on November 20th.
The book won't be a kiss and tell, it will instead, be more of record of her remarkable career in fashion and will even feature her own pen and ink illustrations.
Grace herself says - 'I've kept a diary since I was a tiny kid trying to find my way, and going through all my written records reminds me of shoots and jogs my memory
The book introduces readers to the endless designers, hairstylists, makeup artists, photographers, models, and celebrities with whom Grace has created her signature images during here astonishing fashion career. She reveals her private world with equal candor—the car accident that almost derailed her modeling career, her two marriages, the untimely death of her sister, Rosemary, her friendship with Harper's Bazaar editor-in-chief Liz Tilberis, and her thirty-year romance with Didier Malige.
Finally, Grace describes her abiding relationship with Anna Wintour whom she has worked with at American Vogue, as Creative Director since 1988!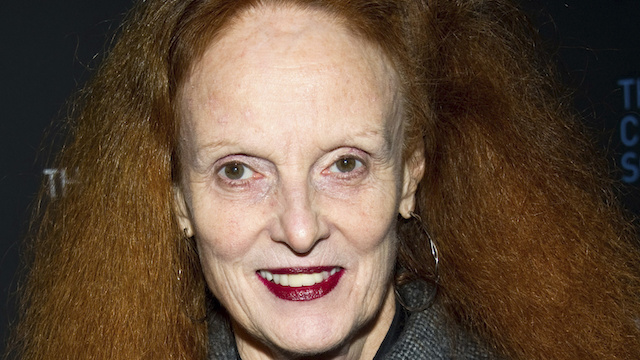 Oh how I laughed, earlier this week, at  the speculation, that she sat reading her memoirs, in the front row of several fashion shows this week, including Rag and Bone and Donna Karan, rather than actually working...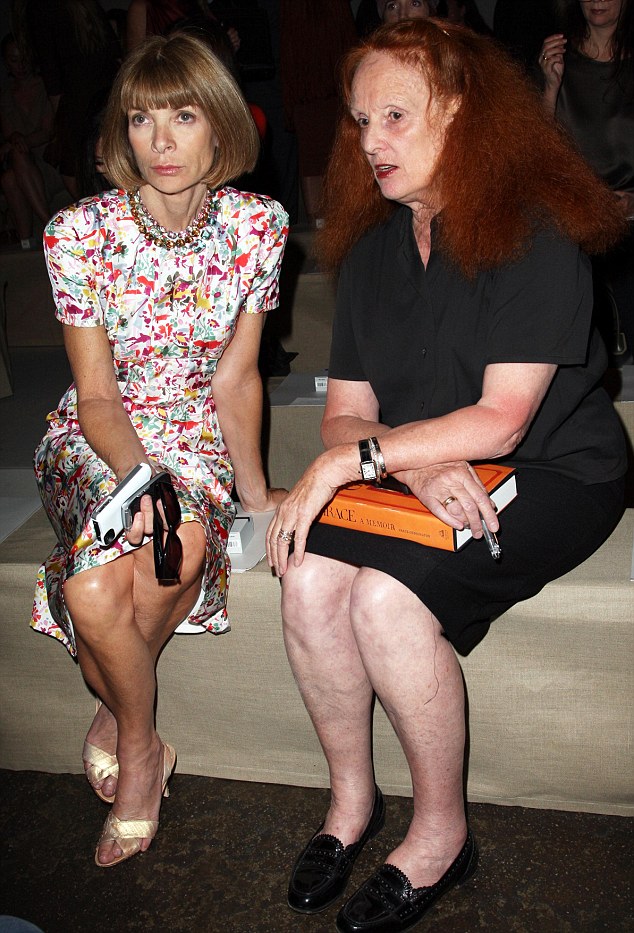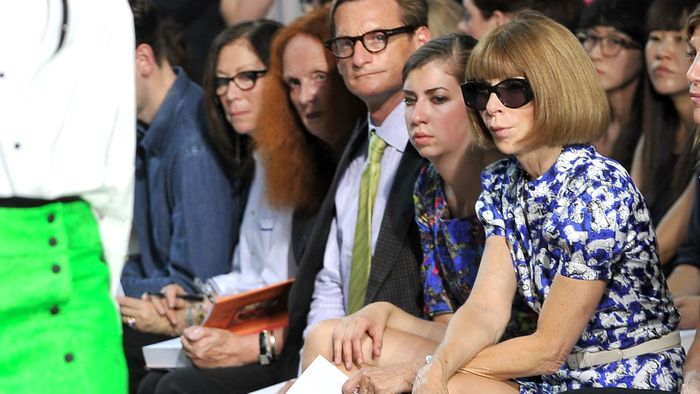 Come along people! There is no way, Grace would do something so unprofessional.
She is much more playful, creative and wiley than that. I'll bet a pound to a penny she has just popped a dust jacket of her book on her normal notebook.
Just look at her eagle eyes in the shot above, taking everything in and making notes...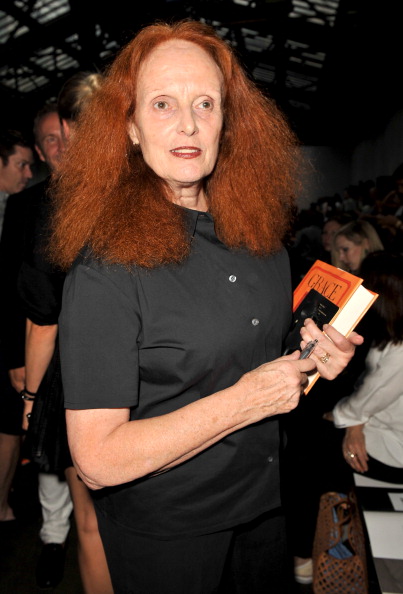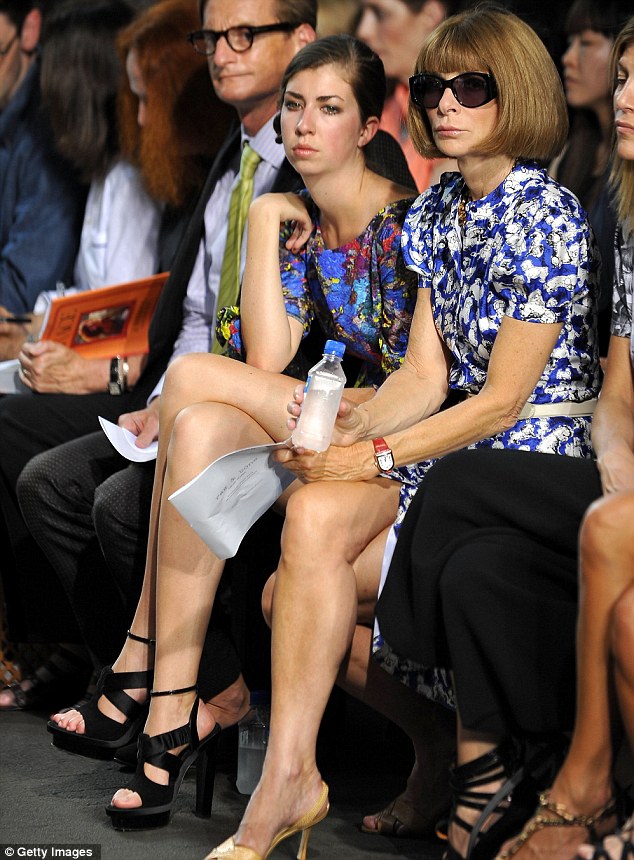 You don't need three guesses to guess what film I'll be sticking on, the minute I get through the door tonight.
Queen Marie
x