Will I ever truly grow tired of animal print on my legs? I'm guessing the answer is no. When I saw these Evil Twin velvet trousers on ASOS, it was without a single consideration that they made their merry way into my basket and into my grubby paws, no pun intended.
The only way leopard print legs could possibly be improved, is by making them velvet. Velvet legs, causing me to continually rub my own thighs in mesmerised glee, which no doubt looks a little perverted to any outsider who happens to catch a glimpse of this in action. But I dare you have velvet legs and try and not touch them. Impossible.
But Let's be honest, leopard print velvet is a tad over the top and sometimes needs tempered. Sometimes. 
I've calmed the look down a little by keeping everything as simple as I possibly can. On goes my JNXKOS sheer white tee, carelessly tucked into my trews, dangerously pointy Barbara Bui heels, Lucette biker jacket, Balenciaga bag and vintage hat.
There is nothing really happening in this outfit at all, which is the way I like it sometimes. It's just about the velvet leopard. And when you have velvet leopard, do you really need anything else?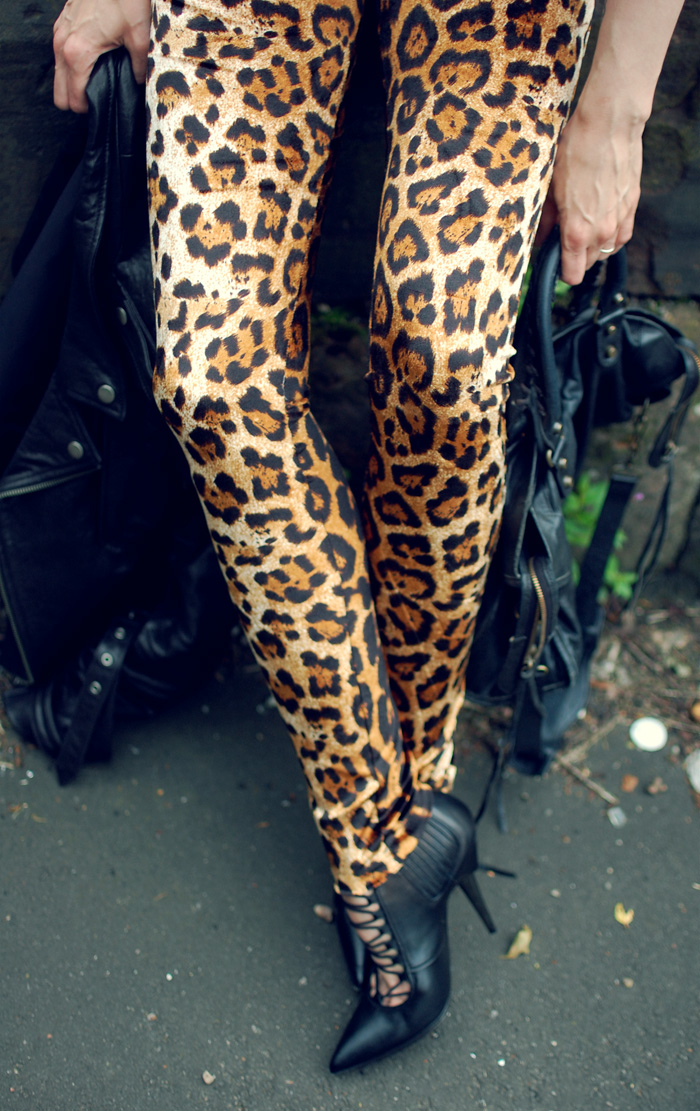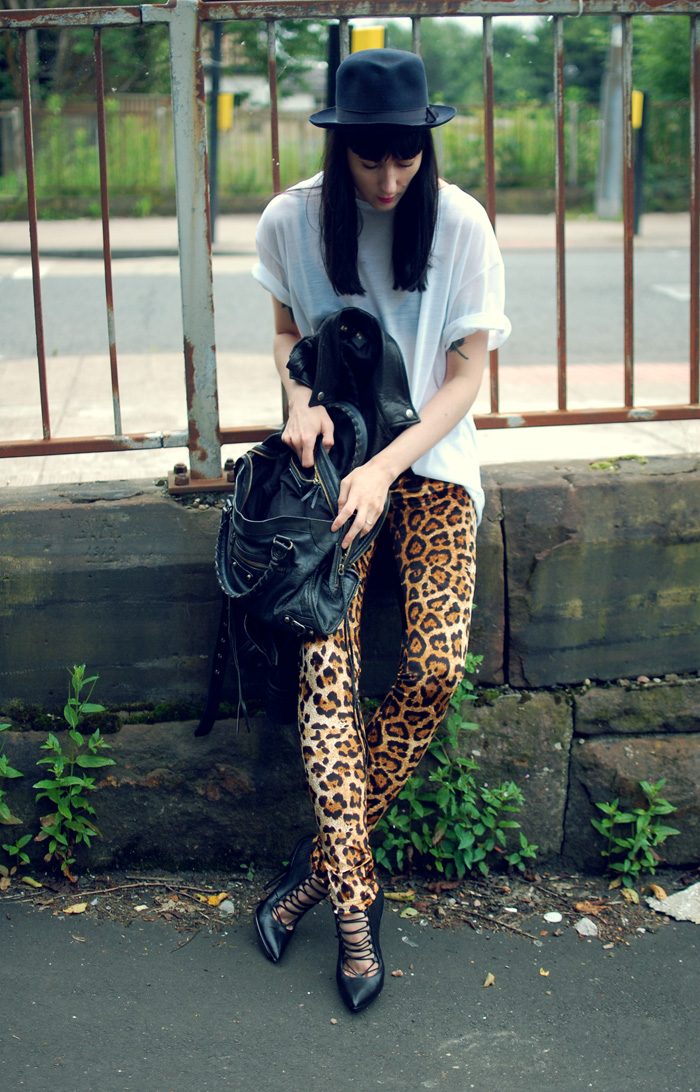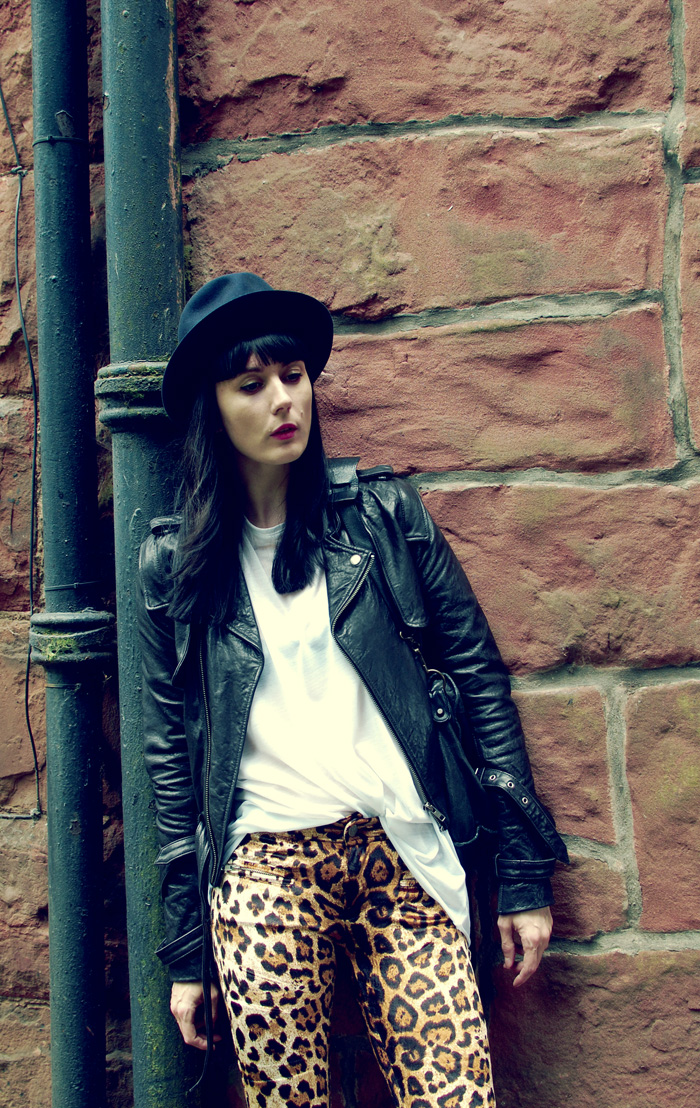 Queen Michelle