mod 1  (mɒd)
 
— n


( Brit )


a. a member of a group of teenagers in the mid-1960s, noted for their clothes-consciousness and opposition to the rockers


b. a member of a revived group of this type in the late 1970s and early 1980s, noted for their clothes-consciousness and opposition to the skinheads


c. ( as modifier ): a mod haircut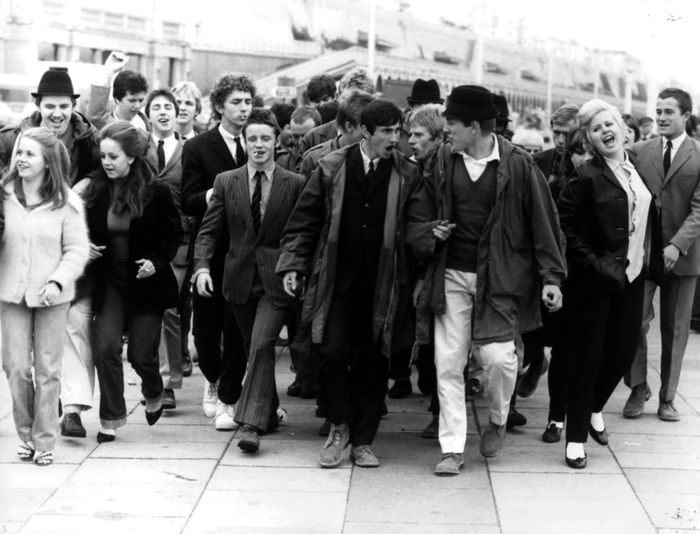 I've been really into Mod style just now.
Prince B is a former soul boy and has his own Mod look going on, and I think that influence has rubbed off on me.  We were recently shopping for a new Mod suit for him and I decided to dig out my very, very old Pringle parka and work my own Mod inspired look.
I was never keen on Mod girls style, it was always the boys looks that appealed to me and the one I wanted to try for myself. On Friday, I borrowed from Prince B's closet and snaffled his amazing vintage polo shirt to go with my cropped tailored trousers, The Kooples blazer and Pringle of Scotland parka. I slightly mixed my youth subcultures though and swapped up winklepickers or dessert boots in favour of my Teddyboy creepers, more for comfort than anything else.
It's quite a tailored look, but one I feel comfortable in as it doesn't feel like I'm wearing anything remotely 'office-y'. After last week's parka post, I think I need an M65 parka more than ever now. I must also say, this Kooples blazer has turned out to be one of the most useful things in my closet. I didn't expect to wear it it much when I got it, but I've actually had endless wear from it and it still looks pristine.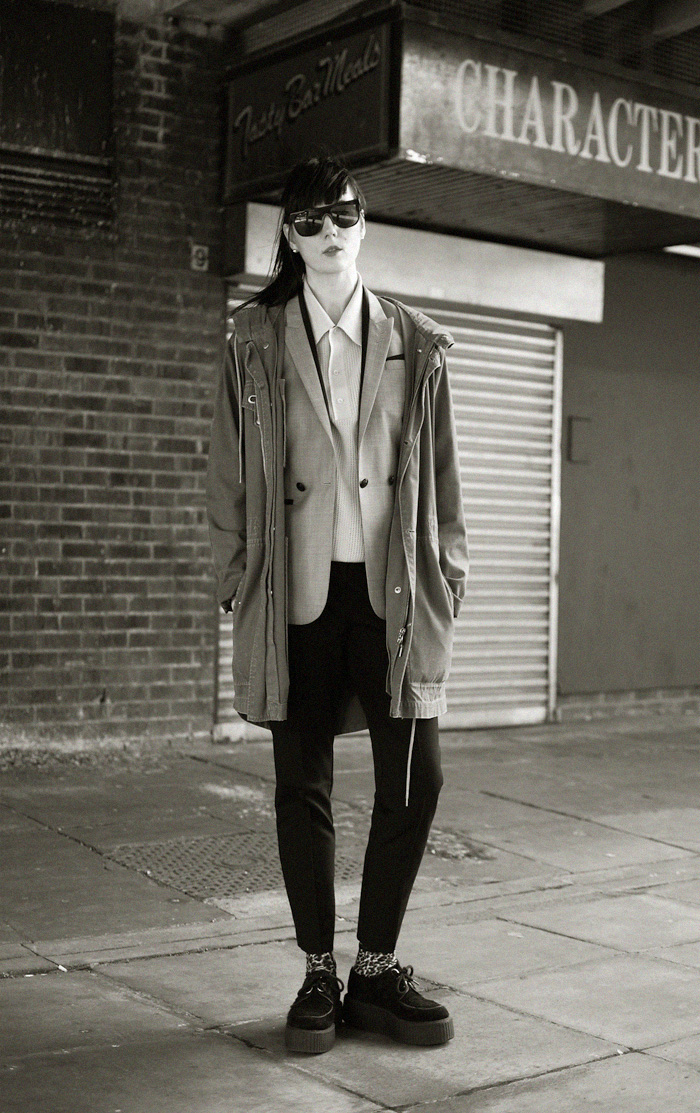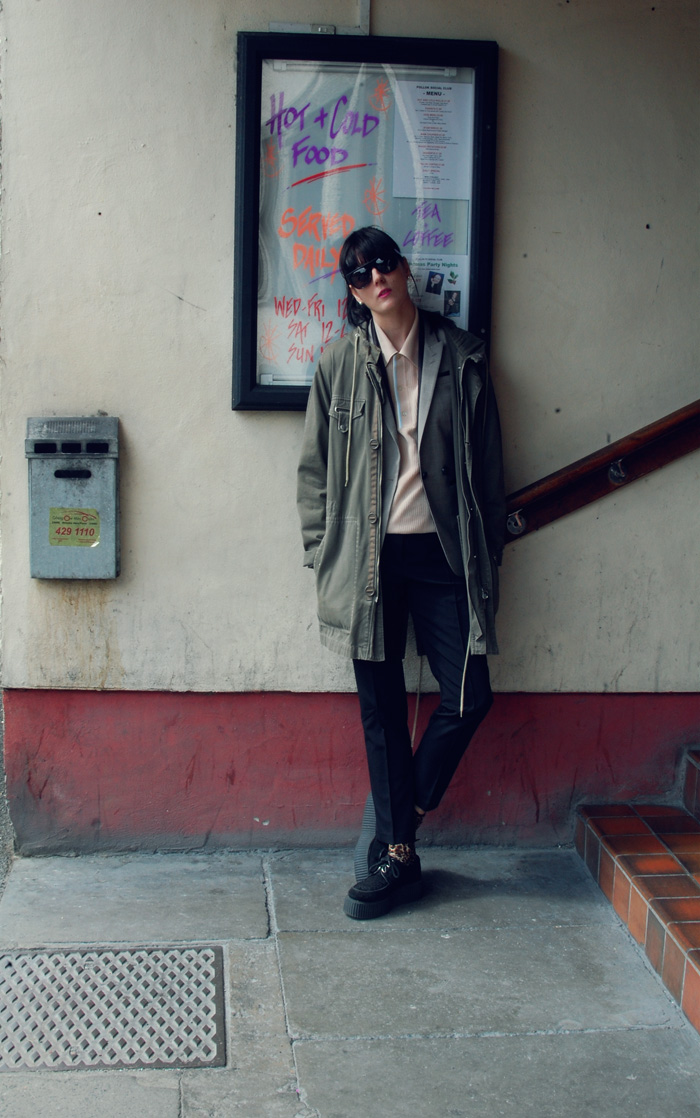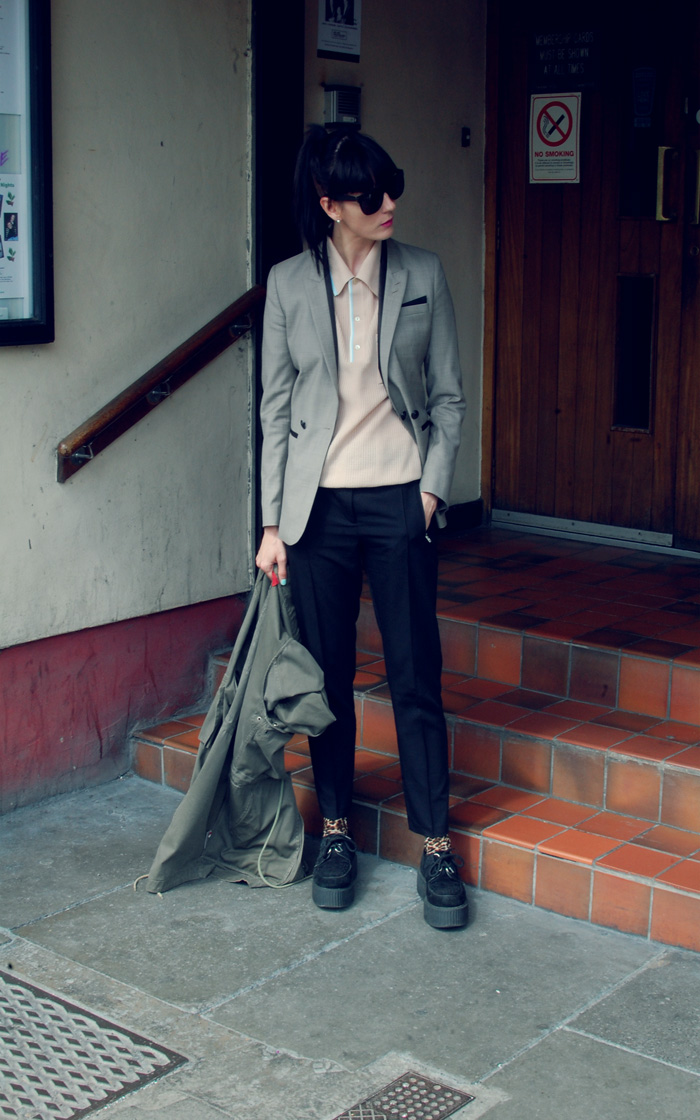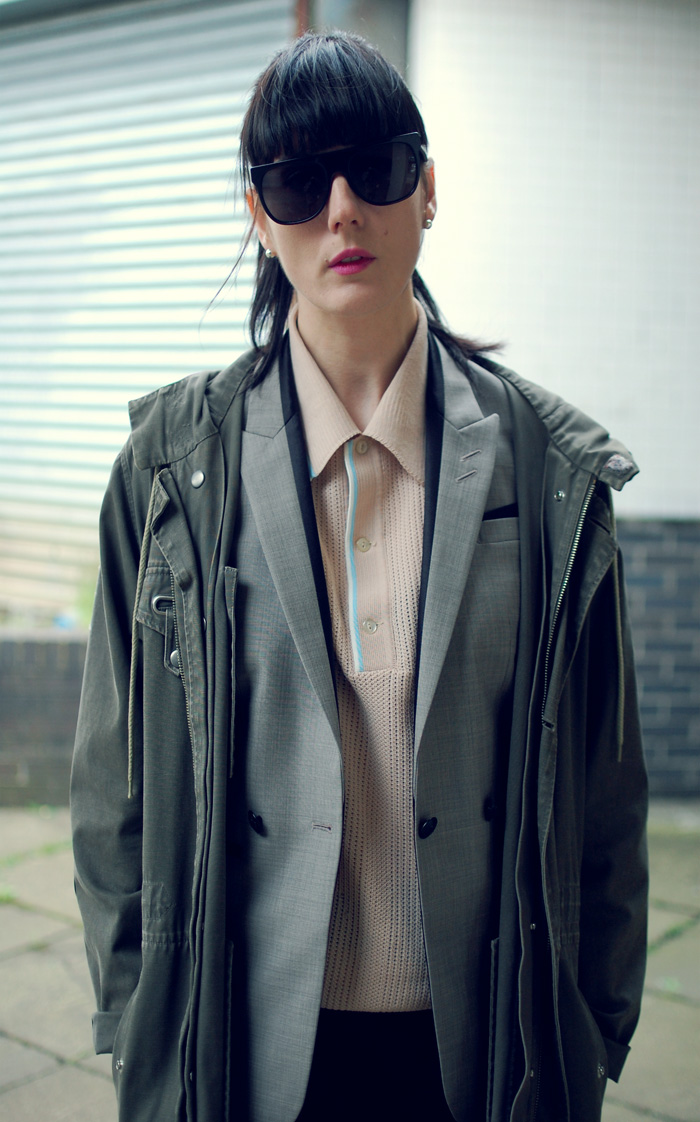 As a look, I make it look pretty scruffy though, which is entirely the opposite of what it's meant to look like! No matter what I wear, I seem to always end up looking like Pigpen in Peanuts, minus the flies.
I do intend on exploring the look further, swapping up the poloshirt for a shirt and skinny tie, so this won't be the last you see of my Mod inspired shenanigans.
Queen Michelle