Whilst it's true to say I really hate laziness in people, I am in no way a sporty person. I hated sport at school, other than gymnastics. It was the 0nly thing I could do, but unfortunately our school thought it more beneficial to have us climb up and down ropes than learn flexibility, grace and balance. But sports like running, netball and volleyball were the scourge of my life.
For this reason I don't own any sports gear or clothing. I briefly considered taking up running to lose a pound or two I'd gained, but realised that unless I wanted to run in Converse and tight jeans, I really don't have anything suitable to wear. Plus, visions of the episode of Friends where Phoebe takes up running and does so with limbs wildly flailing, did spring to mind.
However, sports leather I could get behind.
When I spotted this ASOS Revive sport inspired white leather bra in the sale, I snapped it up immediately. Ok the sports element is minimal, but it's a bra and it's leather. Hello!
I wore it to work under a t-shirt the other day, but that fact it doesn't stretch when I expanded my ribcage when breathing, did mean I felt slightly asthmatic by the end of the day, somewhat eradicating any sense of sexytown it may have had. Still, it's a bra and it's leather, ergo  it belongs in my closet.
Naturally, these things means it should sometimes be worn on the outside, with an AA sheer white dress, Primark skirt, Burberry Prorsum shoes and sheer socks. I couldn't play netball in the outfit but it's as sporty as I'm ever getting.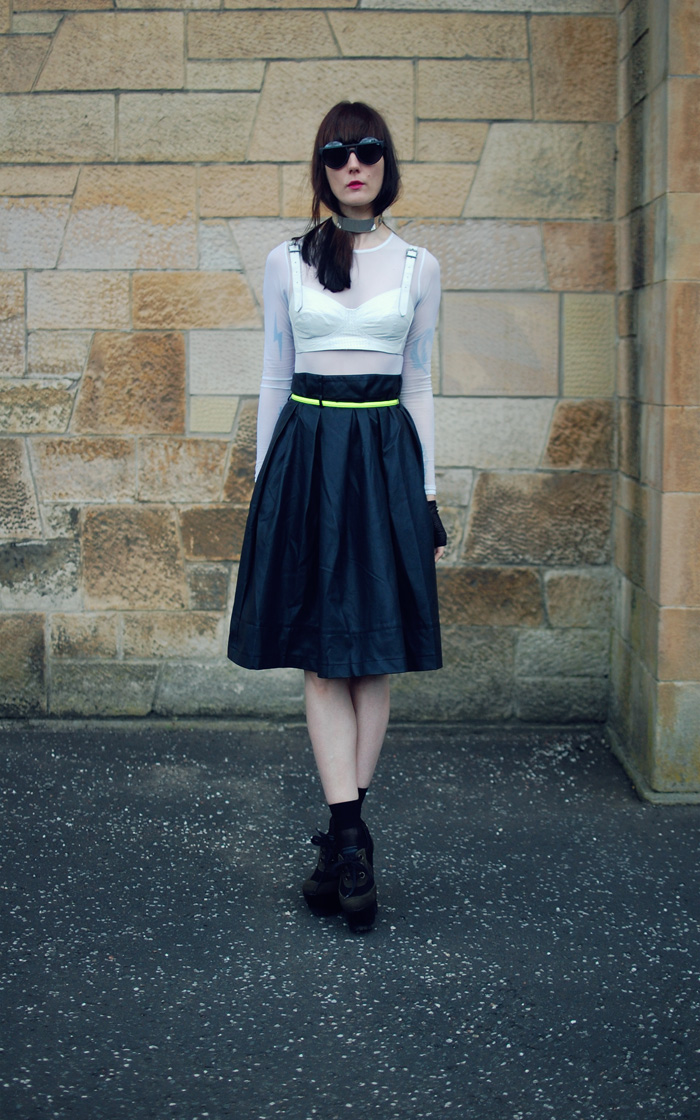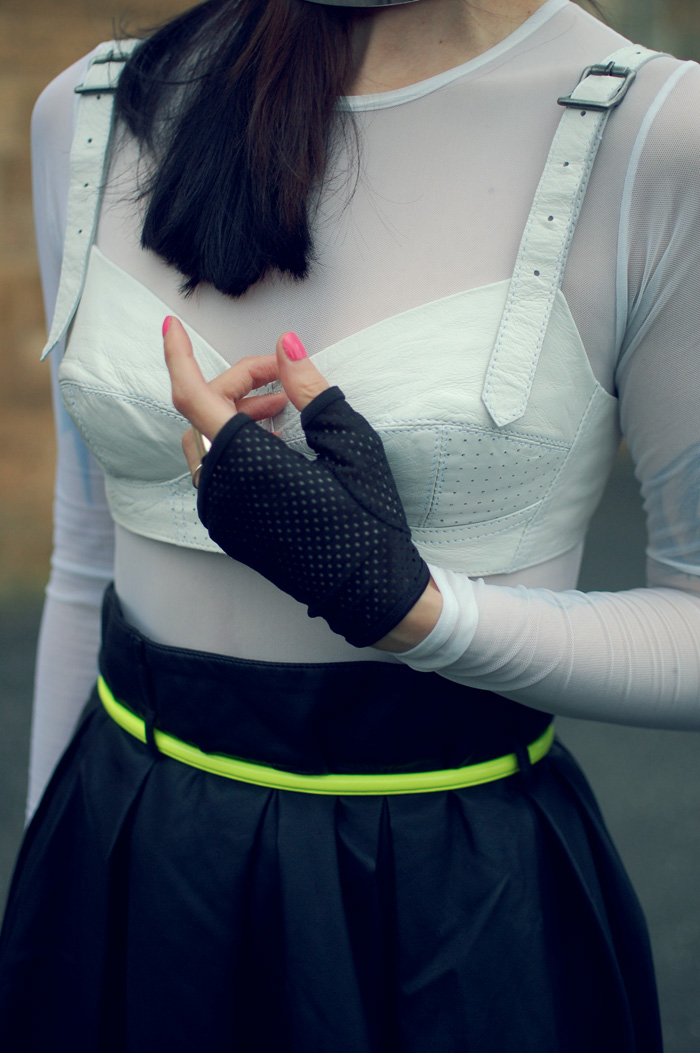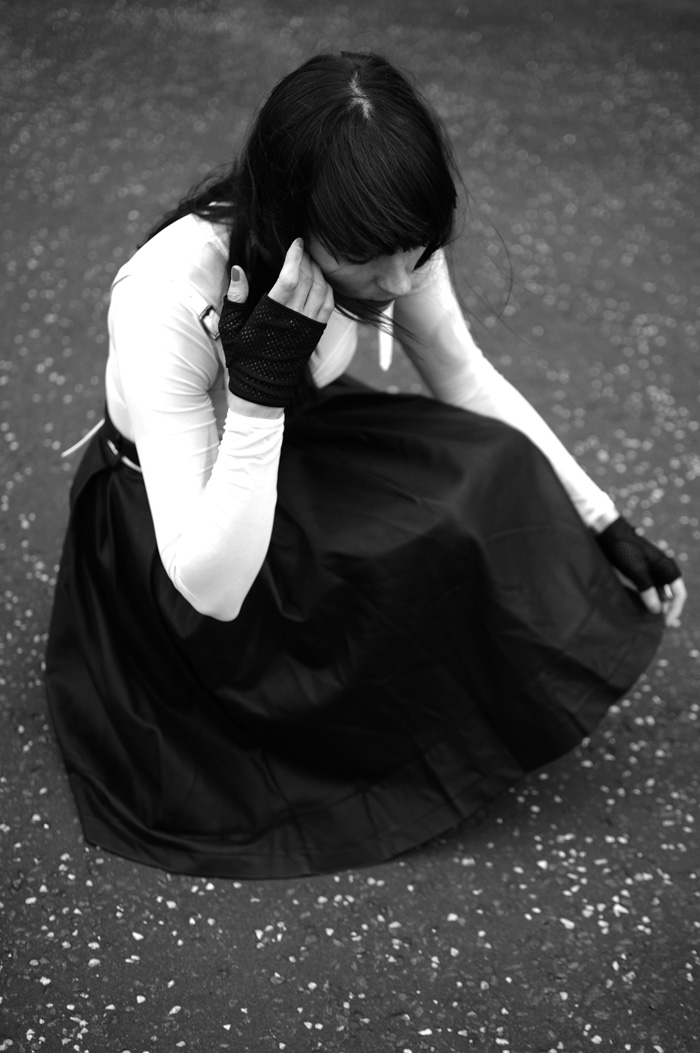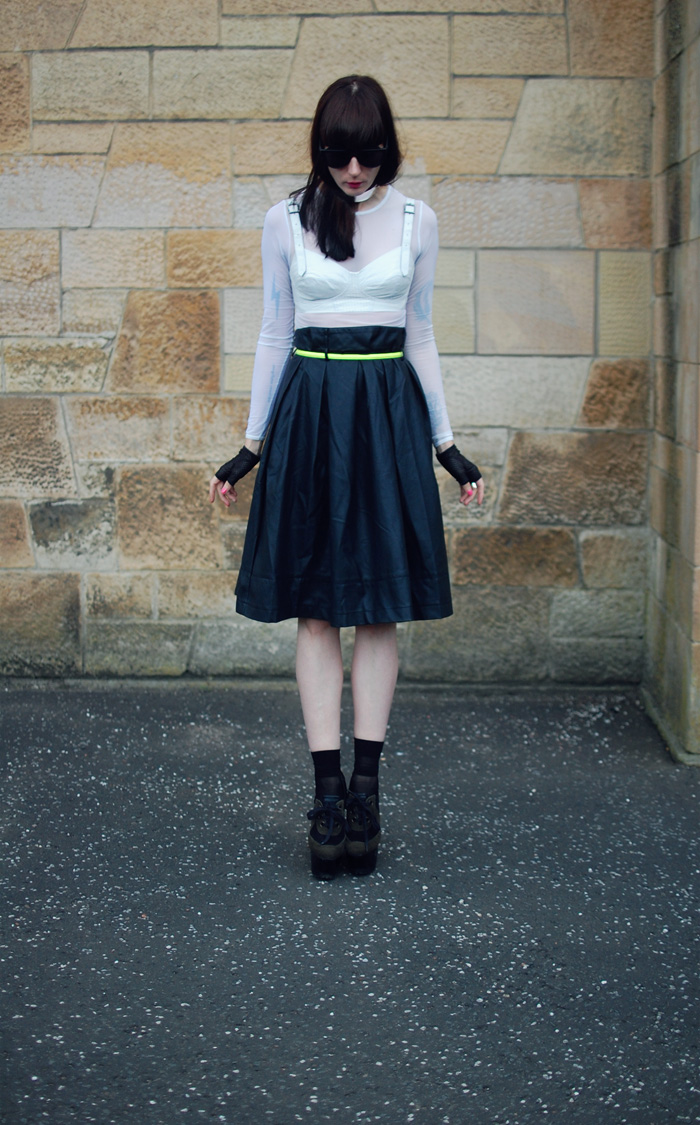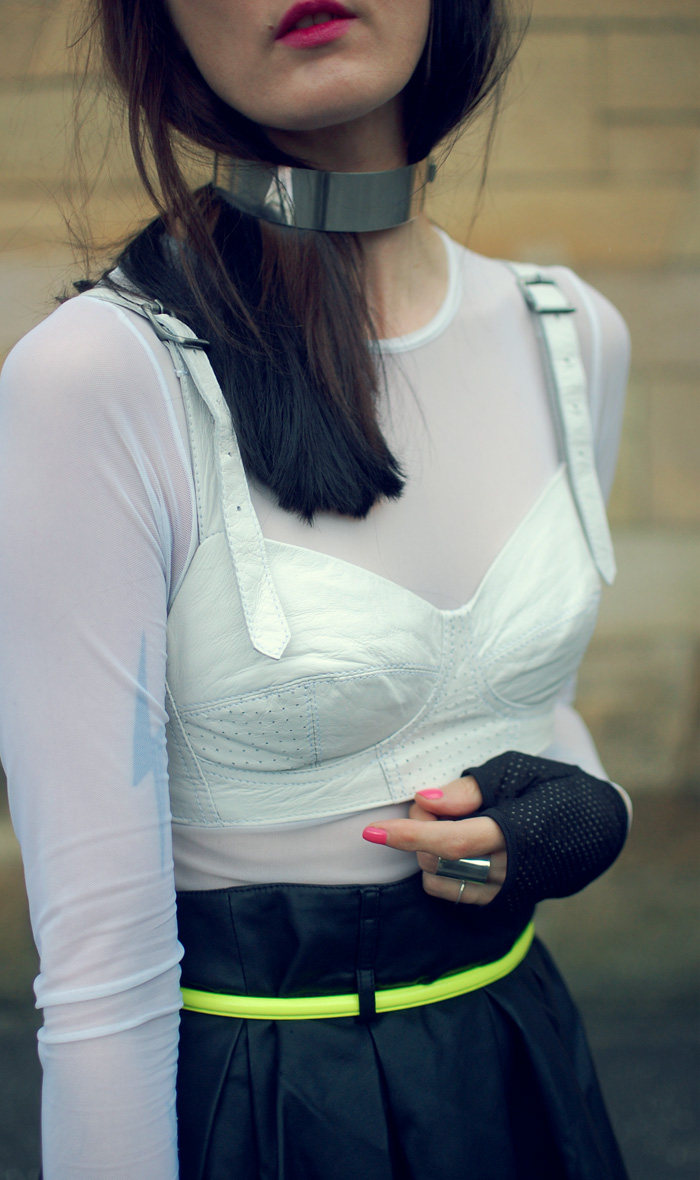 Queen Michelle