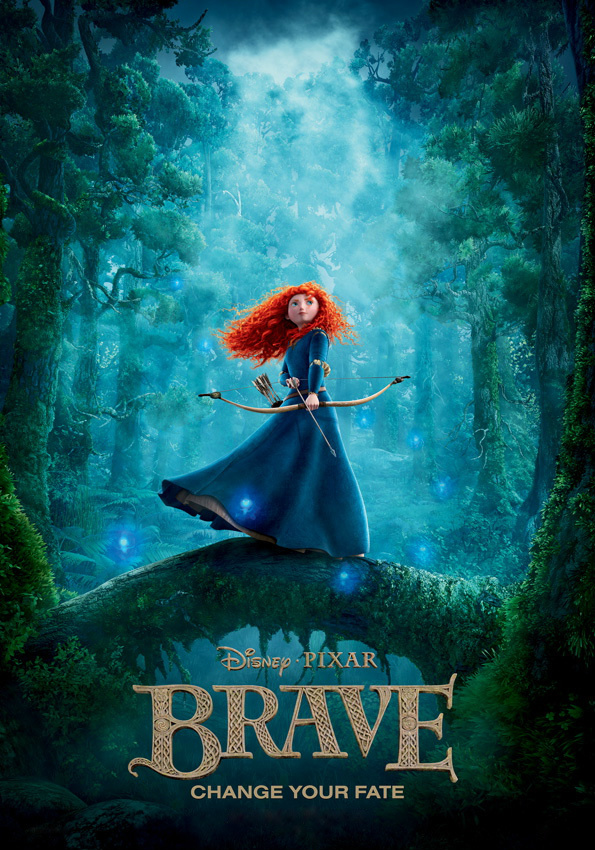 Brave  the new Pixar Movie opens In Scotland on 1st August.
 In Brave, set in the highlands of 10th century Scotland, a skilled archer named Merida defies an age-old custom, causing chaos in her kingdom. After consulting a witch for help, her family becomes cursed and Merida is forced to undo the spell herself before it is too late.
The film features many familiar Scottish themes - there are clans, castles, lochs and red hair and the voices of Billy Connelly, Craig Ferguson, Kelly MacDonald and Kevin McKidd.  
Scotland's First minister Alex Salmond was at the premiere and said the impact of Brave could be greater than that of Mel Gibson's Braveheart. Tourism bosses hope the film will generate millions of pounds of extra business for The Highlands and Scotland, with visitors flocking to our shores for their very own Brave experience. The tourism agency, VisitScotland, hope it will boost visitor numbers and revenue by around £140m!
Of course it's cliche central, thinking that we all have red hair and run around wearing tartan.
So in honour of our American cousins, here I am wearing Clan Lauren tartan here ( that will be Ralph Lauren of course...)
Oh arse! theyr'e right...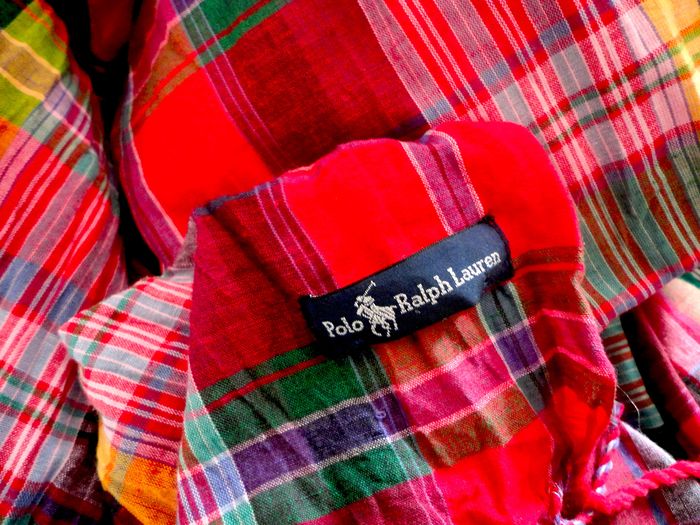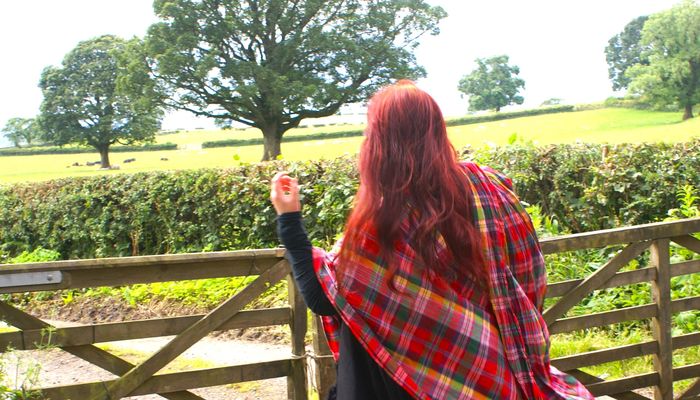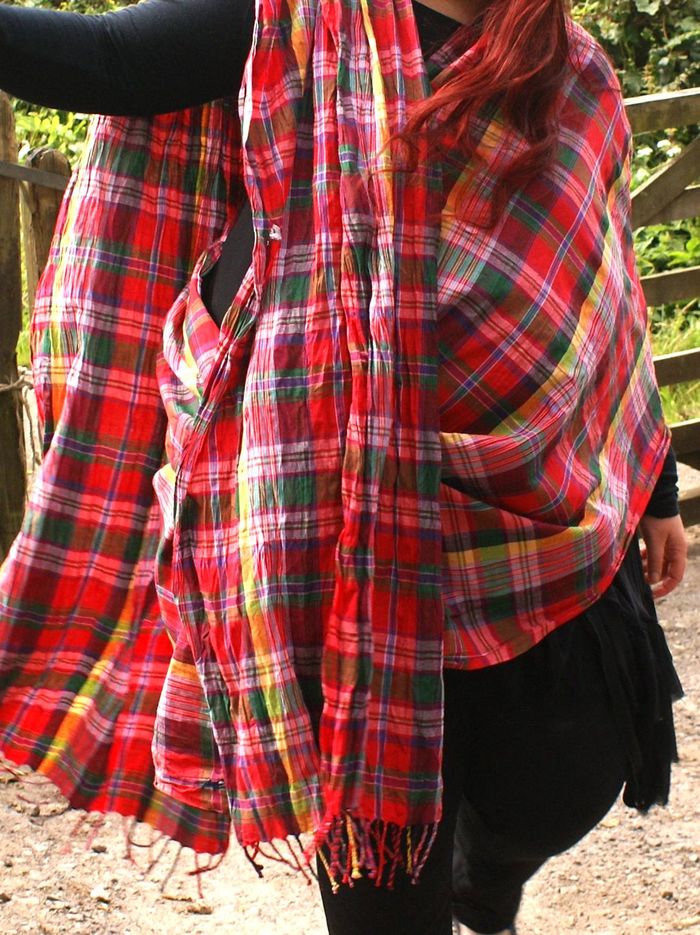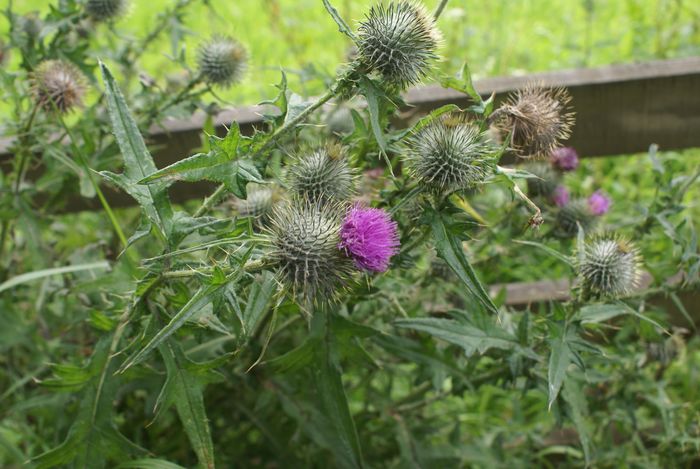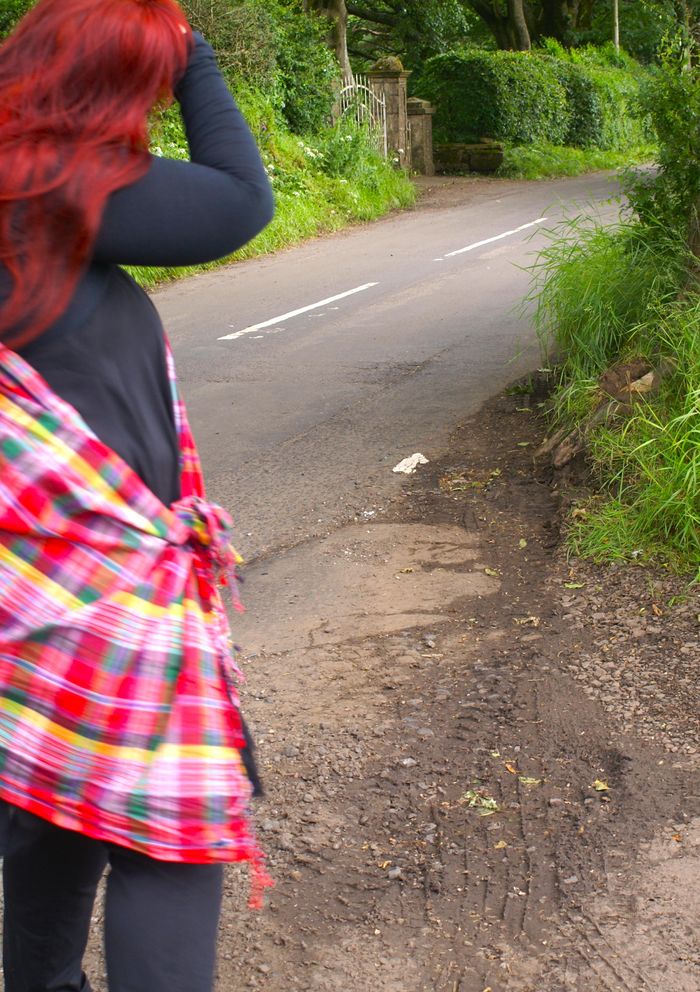 There can't be any doubt that one of the stars of the show is going to be Merida's hair.
"Merida's hair is made up of 1,500 individually sculpted curves, distinct points in a three-dimensional space, that are programmed to bounce and interact in relation to one another via a new software system, says Pixar simulation supervisor Claudia Chung. Another software program was created to make the hair react more realistically to the character's movements and surroundings."
As for mine, forget 2 new software programmes, all I need is a basin and a box of henna!

Queen Marie
x