Sometimes the answer is  both!
Looking through Nasty Gal's latest lookbook last night, I had the overwhelming feeling, that they had been hiding out inside Queen Michelle's wardrobe ,while they decided which elements to choose for  for their summer collection.
Studded collars, long sheer skirts,cages and bralettes.
Check, check, check and check again...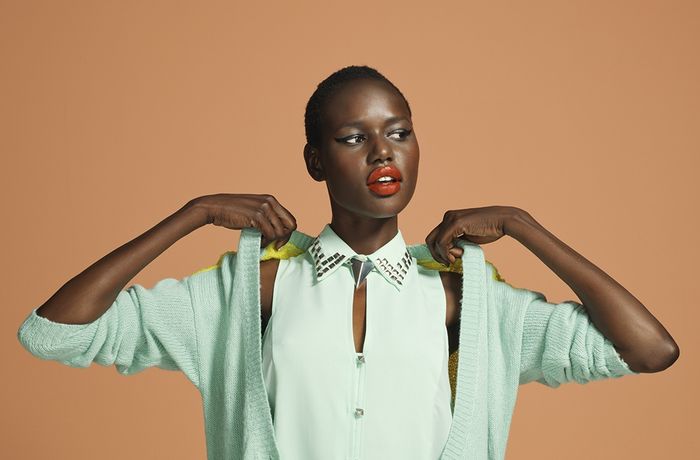 Many of you may be more familiar with Nasty Gal Vintage rather than their own collections.
At the age of 23, founder Sophia, settled in San Francisco and turned her love of vintage and her fantastic eye into the eBay store Nasty Gal Vintage. Using her intense passion for the project (along with a few hundred bucks), she moved out of the city and set up Nasty Gal's headquarters in her apartment. She did everything herself: hunted for stock in charity shops, shot & styled each look, wrote product descriptions, and did her best to spread the word online. Each week, her stock would spark bidding wars from Australia all the way to New York.
Soon she started asking friends for help. Eventually, those friends became employees. Nasty Gal moved into its own studio space and its own URL, leaving eBay far behind.
Now they are moving things forward again.
So if you are looking to chanel our very own Queen Michelle, Nasty Gal should be your first point of call methinks.
Queen Marie