I think, deep down, every girl wants a pair of cat ears. What is cuter than a pair of perfectly poised kitty ears atop a girls delicate head? Girls turn into mischievous little kitties.
I'm no exception, but the cat ears I own are in the form of a leather mask, so I wanted something a little more suitable for daytime. A leather kitty mask is great for some things, but for wearing to your work, not so much. And I found the perfect pair of daytime kitty ears on ASOS a few weeks ago. 
They came in the form of a metal, ear shaped headband adorned with pearls. These ears are a little more understated than you might expect, which makes them quite unique compared to usual lace or fur affairs.
There is also nothing better than sitting on the sofa in your jammies, wearing your ears. It's so wrong, it's right.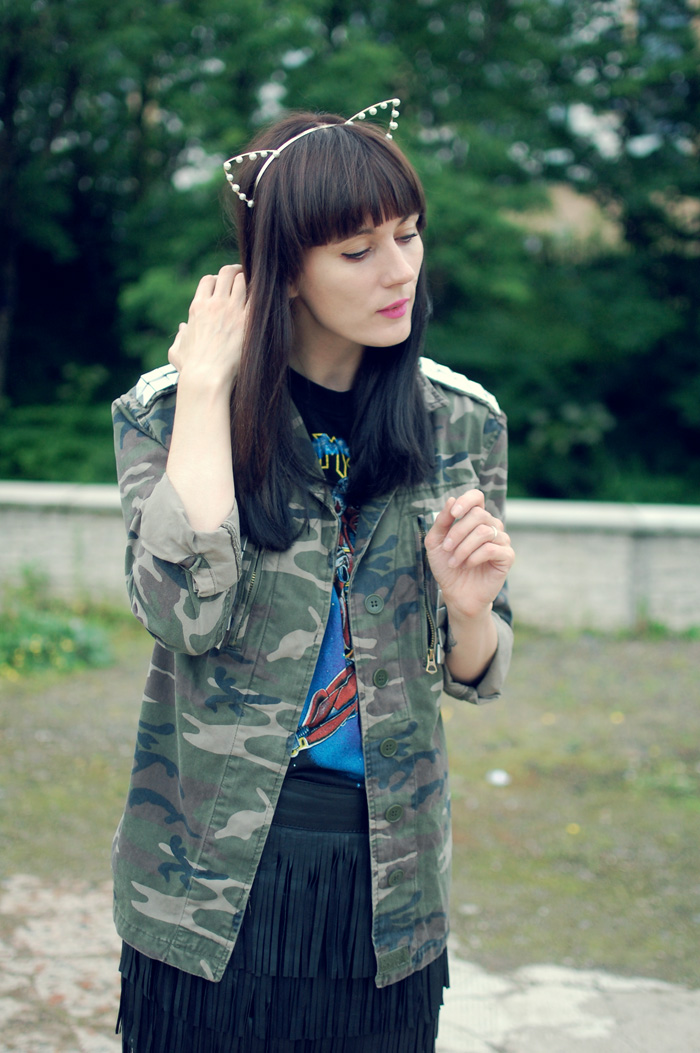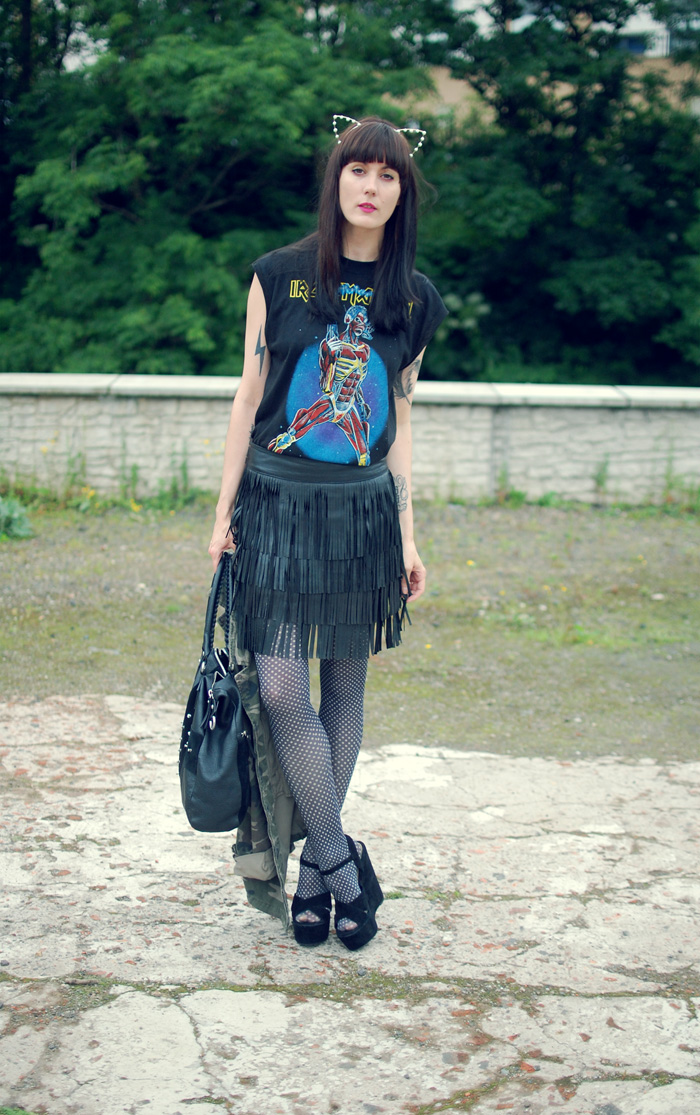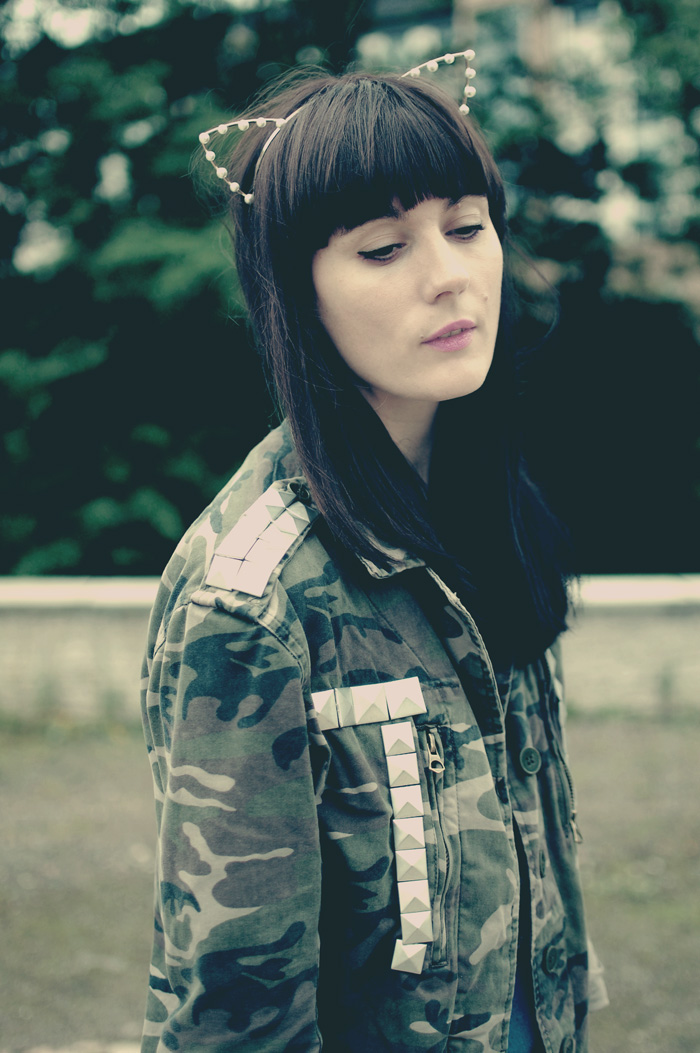 I wore them to my work a few days after I got them, and all the girls in the studio's eyes lit up. All girls love cat ears! I can honestly say I've never worn anything that's brought so many smiles to people's faces. And don't they work well to pretty up an Iron Maiden t-shirt and camouflage jacket?
Queen Michelle