My wonderful Moon Raven Designs claw ring arrived on Friday and I haven't removed it since I got it. It's absolutely beautiful.
I opted for the brass version because of it's flattering warm tone, although it is turning my finger very green so I might invest in the silver afterall. Initially I thought the silver was a bit bright, but it's better than green finger! I react to anything that isn't precious metal, but I thought I'd escape the curse of the green with the bronze, but I was wrong.
I want to buy the bracelet version too, which I'm happy to buy in the bronze because it won't be tight on my wrist so shouldn't actually have constant contact with my skin.
Apart from the green issue, it's so perfect in size and shape, with the claw being delicate and lightly textured to almost look more like a branch of a tree, gently wrapping itself around your finger.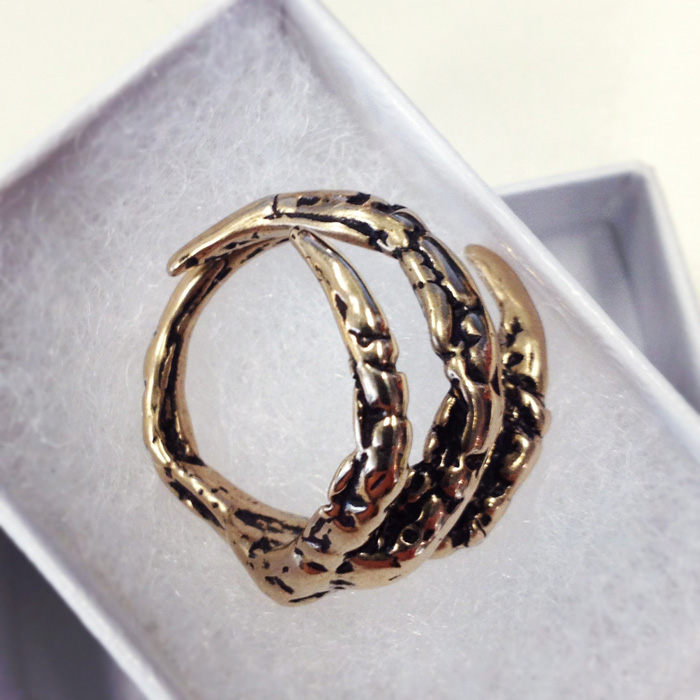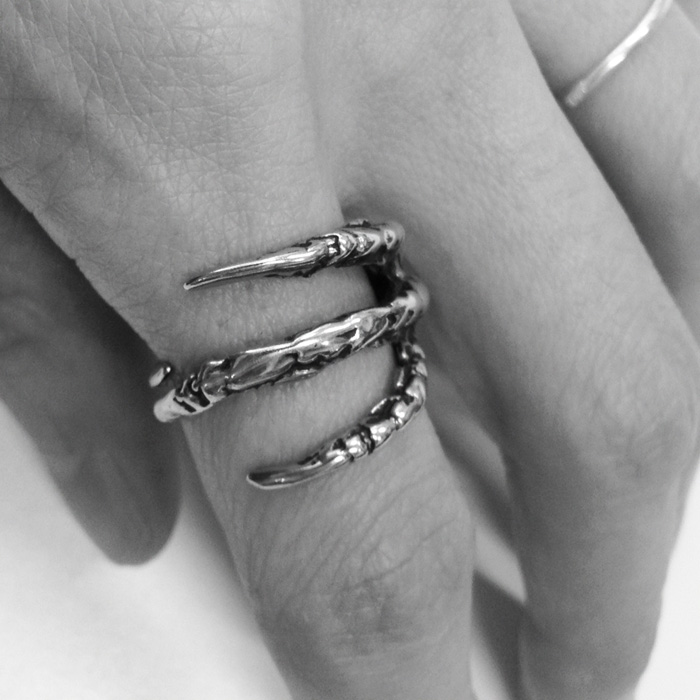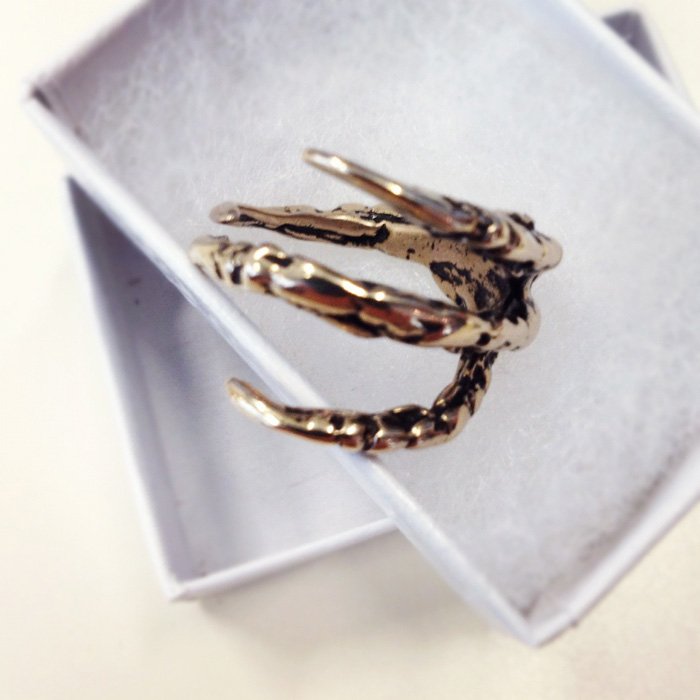 It's good to find a seller who does give you a choice of their beautiful designs in silver or a more affordable non-percious metal, for those who do not oxidise everything they touch! Now I know the quality of Moon Raven Designs I can definitely see my buying more pieces.
Queen Michelle